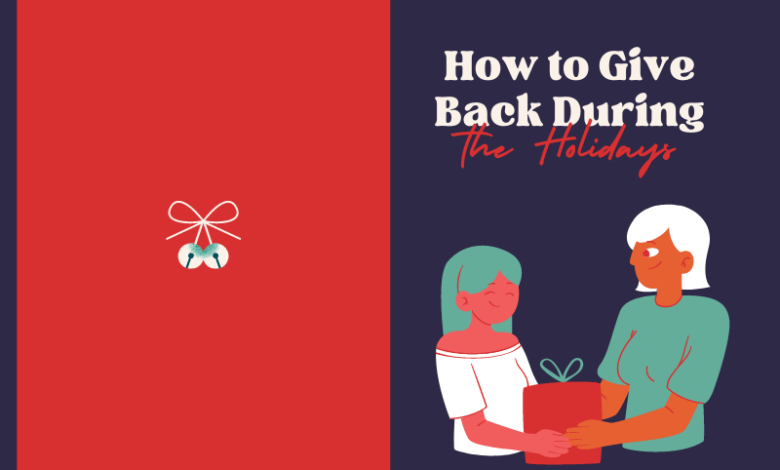 The holiday period is often spent enjoying delicious food, laughing with loved ones, and giving and receiving gifts, but at its core, it is more than that. It is a time to remember what we are thankful for, and to help others who are not as fortunate in their circumstances. This is why so many people choose to make time in their holiday period to give back to the community or to help charities that are important to them. If you want to make your holidays about more than frivolity this year, here are some ideas about how to give back during the holidays this year.
Donate to a good cause
There are plenty of charities that make it their mission to ensure the most disadvantaged and vulnerable people enjoy the holidays too. They do this by collecting donations of money, clothes, presents for children, food, or other items and getting them to the people who are most in need. Whether you make a donation of money, you buy a toy for a child in poverty, or you donate warm clothes to a homeless shelter, you could turn transform someone's holidays.
Visit senior citizens
Senior citizens often live alone and can become isolated from their communities, even if they are living in senior living communities. This becomes even more intense during the holidays, so consider reaching out to a charity or care facility to see if any of their residents would be happy for you to visit. A simple chat each week can make all the difference to their wellbeing, and hopefully you will form a friendship that continues well beyond the holidays.
Volunteer at a homeless shelter
Homeless shelters are always looking for volunteers, but during the cold weather their need becomes even greater. More and more people arrive looking for warmth, food, and kindness, and an extra pair of hands would be greatly appreciated.
Give blood
Giving blood literally saves lives, and in the winter, donors are often harder to come by. You may have considered giving blood many times, but many people struggle to find the time to book their appointment. This holiday season, make it your mission to get down to a donation center and give blood. What better way to give back during the holidays than by saving a life?
Send care packages to overseas military
Serving in the military is a challenging and sometimes frightening experience but think of the servicemen and women who are overseas during the holiday period, unable to see or celebrate with their loved ones. There are organizations that organize care packages to be sent from the US and delivered to them during the holidays, so you might want to consider putting one together to make someone's holiday a little brighter.
Volunteer at an animal shelter
The work of an animal shelter does not stop during the holidays, and they still need people to feed, clean, and spend time with the animals. In some cases, animal shelters will be taking animals to new homes, and this can be an incredibly rewarding way to spend your time, delivering pets to their new families in time for the holidays.