Travel
Your Perfect Vacation is One Black Friday Deal Away at Barcelo.com. Don't Book Just Yet!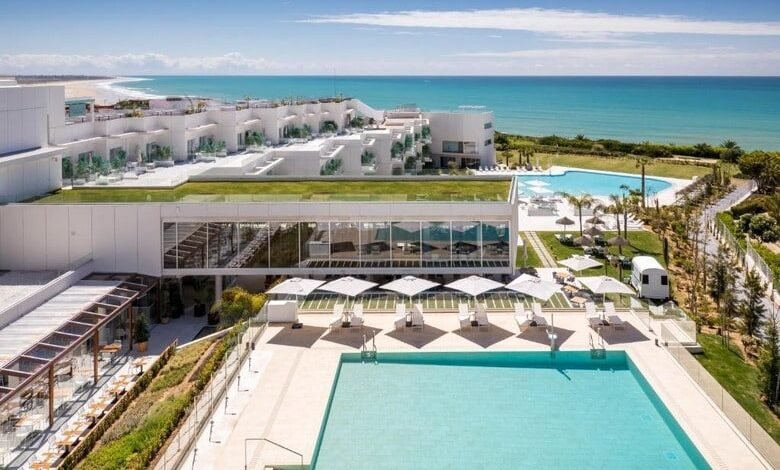 Thinking about that perfect vacation? Hold off a bit! Barceló, with a sprawling chain of nearly 200 hotels worldwide, has a treat in store for you. From vibrant urban getaways to dreamy all-inclusive beach havens, Barceló's portfolio is a treasure trove of vacation options. And guess what? The annual Black Friday extravaganza is just around the corner, ready to shower you with incredible deals.
Picture this discounts soaring as high as 55% off last year, coupled with an exclusive promotional code that pampers your pocket. But that's not all. Barceló is all about flexibility offering free cancellations and a platter of other perks that make booking with them a no-brainer. Plus, they've got your back with their best price guarantee, ensuring that the best deal is always just a click away at barcelo.com.
Unveiling 5-Star All-Inclusive Resorts on Mexico's Pristine Shores:
Ready to be tantalized? Feast your eyes on these exquisite beachfront retreats. Each one promises an unforgettable escape that blends luxury with natural beauty. Whether you're an adventurer at heart or a beach bum seeking relaxation, these gems cater to every desire.
Barceló Maya Palace
Your gateway to paradise, where opulent amenities meet the turquoise embrace of the Caribbean Sea. From thrilling water sports to soothing spa treatments, this is where dreams come true.
Barceló Maya Colonial
Immerse yourself in a tropical haven, boasting lush gardens and a vibrant atmosphere. Indulge in gourmet dining and let the sound of the waves be your lullaby.
Barceló Maya Beach
Discover the art of unwinding at Barceló Maya Beach, a true oasis of relaxation. Sink your toes into powdery sands, bask under the gentle sun, or take a revitalizing plunge into shimmering pools
Barceló Maya Caribe
Families, rejoice! Barceló Maya Caribe is a haven where endless fun knows no bounds. From thrilling waterslides to mini-golf adventures, this resort is a paradise crafted for the young and the young at heart. Every moment is a chance to create cherished memories together.
Barceló Maya Tropical
Nature and luxury blend seamlessly in this retreat. Bask in the sun, explore the vibrant marine life, and let worries melt away.
Barceló Maya Riviera
Adults Only: Romance and sophistication unite. Indulge in pampering spa treatments, candlelit dinners, and the luxury of doing absolutely nothing.
Royal Hideaway Playacar
Adults Only: An exclusive cocoon of elegance where every whim is catered to. It's not just a getaway; it's an experience.
Occidental Cozumel
Dive into adventure in the heart of a diver's paradise. Crystal-clear waters and vibrant marine life await your exploration.
Occidental at Xcaret Destination
An explorer's utopia, offering access to the Xcaret eco-archaeological park. Connect with nature and Mexican culture in one breathtaking experience.
Barceló Gran Faro Los Cabos
Where the desert meets the sea in harmonious splendor. Revel in stunning sunsets, golfing, and pure relaxation.
Barceló Puerto Vallarta
Nestled between the mountains and the Pacific Ocean, this haven offers picturesque vistas and a serene escape from the ordinary.
Costa Rica Unveiling Tropical Treasures
Nestled in the heart of Central America, Costa Rica stands as a testament to nature's unspoiled beauty. With its lush rainforests, vibrant biodiversity, and a tapestry of landscapes that range from pristine beaches to misty mountains, it's a destination that beckons travelers seeking both adventure and serenity. And when it comes to experiencing this tropical paradise in style, Barceló's Costa Rican offerings are second to none.
Occidental Tamarindo Where Pura Vida Flourishes
Tamarindo Bay, renowned for its golden sands and world-class waves, plays host to the Occidental Tamarindo. Here, the essence of Costa Rica's "Pura Vida" lifestyle comes to life. A laid-back haven, this resort offers a blend of relaxation and excitement. Whether you're catching a wave, exploring the vibrant town, or simply lounging by the pool, Occidental Tamarindo is a gateway to the local culture and the pristine natural surroundings.
Barceló Tambor Secluded Serenity by the Sea
For those yearning for a tranquil escape, Barceló Tambor is an enchanting hideaway. Nestled between lush hills and the sparkling Gulf of Nicoya, this resort exudes serenity. Imagine waking up to the sound of waves and enjoying breathtaking sunsets every evening.
Whether you're unwinding on the private beach, indulging in spa treatments, or embracing adventure through activities like kayaking and snorkeling, Barceló Tambor caters to your every desire.
Barceló San José Where Urban Sophistication Meets Nature's Splendor
Costa Rica's vibrant capital, San José, offers a unique blend of urban sophistication and natural beauty. And at the heart of this vibrant city lies the Barceló San José. Whether you're embarking on a city exploration, indulging in authentic Costa Rican cuisine, or relaxing in the modern comforts of the hotel, this urban retreat provides a seamless fusion of convenience and tranquility.
Occidental Papagayo – Adults Only Exclusivity and Elegance
For those seeking an exclusive retreat, the Occidental Papagayo stands as a sanctuary of elegance. Nestled on the tranquil shores of the Gulf of Papagayo, this adults-only haven offers an unparalleled level of luxury. With its stunning ocean views, gourmet dining options, and rejuvenating spa experiences, Occidental Papagayo is an escape designed for adults who crave refinement and relaxation.
Get Ready for the Ultimate Bargain Hunt
Excited yet? Just hold on a little longer! Black Friday is on the horizon, and it's your chance to snag deals that will make your heart race. Imagine unwinding in paradise, knowing you've saved big on your dream getaway.
Mark your calendar, set your reminders, and get ready to pounce on these jaw-dropping offers. Click here: www.barcelo.com/en-us/offers/black-friday/ to check out the sneak peeks and prepare for an unforgettable vacation, all within your budget.
So, there you have it! The allure of Barceló's world-class resorts, the promise of Black Friday magic, and the opportunity to create memories that last a lifetime. Don't rush your vacation plans, wait for the Black Friday bonanza and make the most of every dollar you spend. Because when luxury, adventure, and savings collide, you're in for an extraordinary journey.