Travel
9 Tips on How to Plan for an Excellent Vacation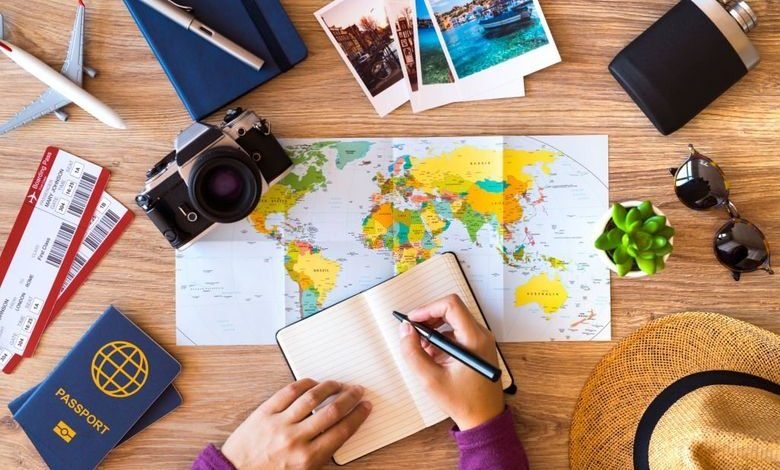 Vacations are an essential aspect of life and are not merely some time away from work, as some people may view it. Vacations are vital as they help refresh your mind and re-energize you, enabling you to get ready to return to work. Working non-stop can be counterproductive as employees get tired and burn out, which is a source of stress. Stressed employees are not as productive as less-stressed and energized workers. That explains why most organizations have it in their regulations to allow employees a certain number of leave days per year.
Hence, realizing the importance of a vacation, it is crucial to plan for it before taking one to benefit from it. If you have never taken leave, now is the time to do so. This article describes some activities you need to do while planning for a vacation, and it is an excellent guide for a first-timer. An avid vacationer can also benefit from it.
How to Plan for an Excellent Vacation
The following tips on planning for a vacation can help make your dream a reality. Follow them, and you can be sure of actualizing your wishes.
1. Select the region and season of the year
The first thing to do while planning for an outstanding vacation is to select where you want to go. However, the area you intend to visit should come after you settle on the season of the year you intend to take a break from work and go on vacation. Deciding on the season enables swift selection of the region to visit. Since seasons change, you do not want to pick an area where the season at the time you go on vacation will not be favorable.
Also, decide on the activities you like to do and examine whether your select destination will allow you to perform them. The various activities you can perform while on vacation include mountain climbing, hiking, skiing, longing, diving, exploration, seeing wild animals, and so much more. Once you have decided what you like and would like to involve yourself during vacation, you can settle on the most fitting destination.
2. Narrow it to a particular destination
Once you are settled in the region to go for a vacation, you can sift through the various destinations within that region and decide on one destination. Analyze the activities and atmosphere of the multiple places within your select area, then decide on a town or city serving your interests. Evaluating the various accommodations within the town or city of choice is beneficial. If, for instance, you choose the Indonesia region, the city of Bali, then you can consider picking a Bali beach hotel as your place of accommodation while in Bali. There are unique benefits you stand to gain from vacationing here, and you should take full advantage of them. For instance, there is a bed and breakfast, which you do not often experience at home.
Also Read: How to End Up Choosing the Perfect Hotel for your Next Trip?
3. Decide on the perfect extent of time on vacation
Organize your calendar so that you can plan enough time for yourself to relish your destination and have enough time to do all the activities you intended to do during your vacation. If vacationing solo, you need to be keen on the time you vacation so that you do not overstretch your time for too long. Overstretching your vacation can begin to tire you, which ends up defeating the purpose of the break. If you are vacationing with your family, you should ensure the time you plan for is enough to catch up and enjoy each other's company.
4. Commence a countdown
Planning for vacation way ahead of time offers the opportunity to do a countdown, which is fun. It makes you happy knowing everything is set, and you can only anticipate the many activities you will do. Be it outdoor exploration, relishing local culture plus art, and enjoying the exotic food and wine. Also, planning ahead of schedule means you are better placed to get your desired reservations. You are at peace knowing all is set and are just waiting for D-day to go on the trip.
5. Settle the practical
Another aspect of planning for an epic vacation is organizing for the settlement and eliminating practical activities before the vacation date. Practical things include activities that will require your attention while away on vacation, for instance, pet sitting. Since vacationing involves detaching from your normal day-to-day activities, you do not want any disturbance or distraction while relaxing somewhere. Hence, plan and settle them early enough. Also, you want to ensure you have everything you need during the vacation. For instance, unique clothing, medication, and from apparel to lotion.
6. Plan out activities or plan for no activities
List all the activities you intend to do while vacationing. Since you have already planned the number of days you intend to stay, you can decide beforehand when you want to perform your chosen activities.
You do not have to stick to the activities you are familiar with, and you can decide to challenge yourself with new and foreign activities. At the same time, you can choose not to partake in any activity and just relax while you enjoy spa and massage treatments.
7. Think of being free of technology
Technology in the form of smartphones takes up most of our time. Consider minimizing technology use while on vacation, as doing so refreshes and resets the brain.
8. Reserve a fun activity for the end
You should not perform all your desired activities at the start of the vacation. You can pick one activity that interests you the most and save it for the last.
9. Vacation somewhere amazing
Also, as part of the vacation planning process, ensure you pick a fantastic place to stay while vacationing. Think of places you have always envied, like castles or a farmhouse. Look through the numerous registry properties online to pick a place that speaks your heart.
Conclusion
Vacation is essential for a person's physical, mental, and spiritual well-being. If considering taking a vacation, ensure that you plan well ahead of time to benefit the most from the vacation. Follow the above tips, and you will not regret going on vacation.