Lifestyle
The Timeless Elegance of Seiko 5: A Marvel of Watchmaking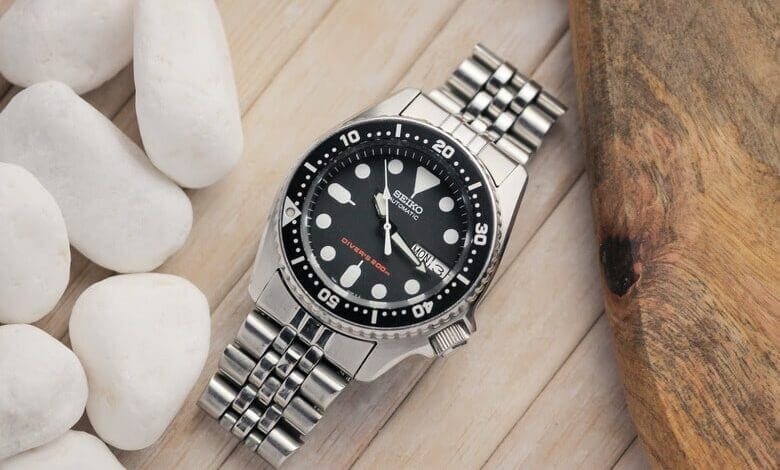 In the world of horology, certain names stand out as synonymous with precision, innovation, and enduring style. Seiko, the Japanese watchmaking giant, has carved its niche in this realm for over a century. Among its impressive array of timepieces, the Seiko 5 collection shines as a true icon, representing a blend of functionality, durability, and sophistication. With a legacy dating back to the 1960s, the Seiko 5 series continues to capture the hearts of watch enthusiasts and casual wearers alike.
A Legacy of Excellence: Origins and Evolution
The Seiko 5 line was introduced in 1963, driven by Seiko's commitment to providing high-quality watches accessible to a wide audience. The "5" in its name stands for five key attributes that define these timepieces: Automatic movement, Water resistance, Day-date display, Recessed crown at 4 o'clock, and a Durable case and bracelet. These elements not only became the foundation of the Seiko 5 series but also reflected Seiko's dedication to crafting watches that could withstand the challenges of daily life while exuding a refined aesthetic.
Over the years, the Seiko 5 collection has evolved in design and technology, adapting to contemporary trends while preserving its core values. Seiko's relentless pursuit of innovation has led to advancements in movement accuracy, materials, and manufacturing techniques, ensuring that the Seiko 5 remains a watch of choice for a diverse audience.
The Art of Craftsmanship: Design and Features
One of the distinguishing features of the Seiko 5 watches is their timeless design. With a focus on versatility, Seiko 5 timepieces effortlessly transition from casual to formal settings. The collection encompasses a wide range of styles, from minimalist dials with clean lines to more intricate designs that showcase Seiko's attention to detail.
The Seiko 5's automatic movement is a testament to the brand's expertise in watchmaking. The self-winding mechanism harnesses the wearer's wrist movements to power the watch, eliminating the need for battery changes. This mechanism not only exemplifies Seiko's dedication to sustainability but also ensures that the watch is always ready to accompany its owner on life's adventures.
Water resistance is another hallmark of the Seiko 5 series. While the exact depth rating may vary across models, the collection consistently boasts a level of water resistance that allows wearers to confidently engage in various water-related activities without worrying about damaging their timepiece.
The practical day-date display, often found at the 3 o'clock position, adds a functional element to the Seiko 5's elegance. This feature enhances the watch's usability and convenience in daily life, making it a dependable companion for tracking both time and date.
Embracing the Future: Seiko 5's Enduring Appeal
Decades after its inception, the Seiko 5 collection remains a symbol of enduring appeal and impeccable craftsmanship. Its fusion of heritage and modernity, along with its dedication to performance, sets it apart in the watch market. Whether it's an heirloom piece passed down through generations or a new addition to a watch enthusiast's collection, the Seiko 5 series continues to bridge the gap between timeless design and contemporary innovation.
As the horology landscape evolves, Seiko's commitment to excellence ensures that the Seiko 5 collection will continue to shine as an embodiment of the brand's legacy and a beacon of elegance in the world of watches. In a realm where passing trends come and go, the Seiko 5 stands strong—a true testament to the enduring power of exceptional craftsmanship.
Conclusion
There are alot of watches out there in the market which gives equal to or sometimes greater features than the Seiko 5, but the history, craftsmanship and the practicality of this particular  timepiece makes it stand above all of its competition. Time and time again seiko has made it clear that excellence can be moulded with time, its longevity has proven this time and time again.
Related Post: