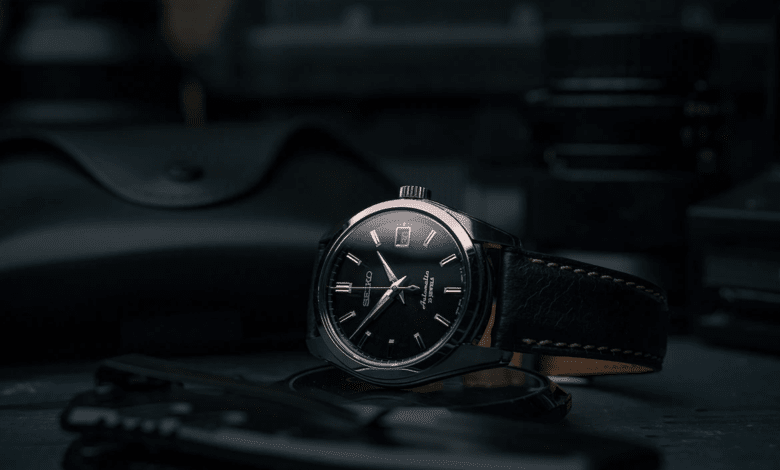 For some, Seiko can be an anomaly. It's a watch company from Japan. It's also a watch company with as much history and provenance as any old Swiss house; Seiko nonetheless occupies a pseudo-non-watch place in many watch enthusiasts' hearts. If the Rolex is a commodity and a lesser watch, then one can say that Seiko has as much weight as a watch and collector's item.
Many factors contribute to Seiko watches being collectible, not least Seiko's general affordability. One factor is Seiko's large and constantly-changing watch catalog. And there's also the trademark magic of Seiko that keeps people collecting it more and more.
Accessibility
Over the years, Seiko has become exceedingly adept at providing the watch-enthusiast crowd with mechanical watches at affordable prices relative to the brand's Swiss counterparts. Certain Seiko watches hit the sweet spot of specifications, style, and price for many financially unendowed enthusiasts such as myself. In addition, gatekeepers will have their heads rolling on the floor because Seiko lets players in closer to the ground floor in its building, thereby granting access to those enticing little machines within the cases that make mechanical watches so alluring.
One helpful factor about Seiko's accessibility is that many of Seiko's mechanical watches come with exhibition case backs for even the simplest workhorse movements. For the longtime watch admirer, perhaps gazing at a Seiko 4R35 caliber is much like drinking bargain-bin wine. But to those who have never had a sip and the newbies, then the experience of watching a 4R35 tick away is not satisfactory enough. For the watch lover, it is one fleeting experience. It can be a curse and a blessing.
People's tastes change; they're not permanent at all! As a result, the market is constantly producing new watches to tempt us with. The willingness and ability to spend money on watches also tend to change over time.
Broad Range
If people want range, then Seiko has this part covered. Seiko offers a wider range of options and quality levels, especially for a non-Swiss watch brand. Seiko Presage, in particular, can also cover this ground. What Seiko offers is legendary and an unparalleled level of range that any other mechanical-watch company cannot cover.
You've got Seiko having watches produced with and from hardlex crystals, and 4R35s get upgraded to sapphire and 6R35 calibers. Seiko also has water resistance increases to a robust 200 meters or more.
Seiko has us covered there as well. As long as we're content with non-Swiss watches, Seiko provides a range of options and levels of quality almost unparalleled by any other mechanical-watch company. Hardlex crystals and 4R35s get upgraded to sapphire and 6R35 calibers. Water resistance increases to a robust 200 meters or more. In the $700–1,400 range, Seiko leans hard into real-world capability and class, incorporating modern and historical designs from its back catalog.
If nothing interests you among Seiko's roster, then you can wait. You will be amazed that something catches your attention in the next few months. If there's one thing about Seiko, it is that their watch roster is constantly updated.
Regardless of your collecting style, there are lots of relatively affordable "beater" watches or a mix of lower- and higher-tier pieces — that Seiko forever entices its fan base with another siren song of a new diver or colorway. And for those wanting to elevate their collection to upper-level luxury, Grand Seiko picks up the gauntlet with its array of limited, colorful dials and collections.
Also Read:
Iconic Watches
Lastly, we do not discount what Seiko has given us through the years. Seiko has had an intense focus on innovation throughout the years. We've got the Seiko Marvel of 1956, which has the magic lever that powers and boosts winding efficiency. In 1964, it was followed by the first Japanese chronograph that would eventually get a remake in 2019.
Lastly, Seiko pioneered what we now call the "quartz watch." Due to the power of the quartz movement, it changed the industry. In the 1969 Seiko Quartz Astron, you can see the power of the accuracy of the quartz movement.
Wrapping Up
For Seiko's years of service, Seiko deserves to be remembered and recognized. It has plenty of perks. Additionally, it also offers a brand name that deserves more recognition and love.
For more insightful articles and helpful resources, don't forget to check out our blog!
Author's Bio:
Luther Abrams is quite a jack of all trades type of guy. He loves exploring new things and cultivating his knowledge every now and then. Today, he grows more and more interested in jewelry and watches and even writes about such things in his free time.