Lifestyle
A Quick Guide To Speed Dating And How Does It Work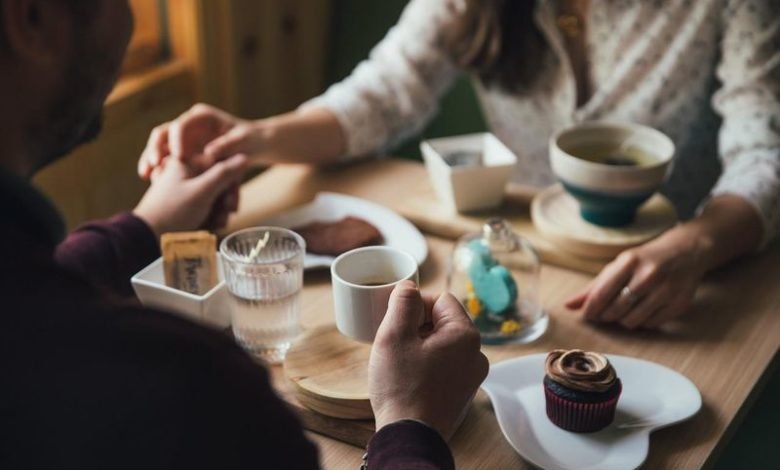 Single people out there who do not want to deal with issues arising due to online dating apps and want to meet the prospective date face to face take to speed dating. If you are not in favor of meeting the other party face to face, then speed dating is not for you. Speed dating gives people who want to date a chance to meet other singles and speak to them.
There are times when people start getting apprehensive before the event as they are a bit tense to meet new people and make an impression. Here you can select as many single dates you like since there are no expectations and pressure from anywhere. If you are from Melbourne and on the lookout for speed dating sites, check out this website to know more.
What is Speed Dating?
Dating apps like Tinder, Bumble, and Grindr have changed the online dating concept. But few people are looking for a face-to-face meeting with their love interests. However, meeting someone unknown and having a conversation is easier said than done. So, what are the options for those who are not comfortable with dating apps and want to try something new? Speed dating is an option that does not make you go through hundreds of profiles.
Here a set of singles meet at a café or a bar, and the men move around tables meeting each woman. Every meeting may last for 3 to 5 minutes, sometimes increasing to 10 minutes. Once the meeting has ended, the participants can let the organizers know about the people they would like to meet. If both parties consent, email ids, and details are exchanged. Not only for single women, but speed dating for young adults has also gained immense importance.
Say GOODBYE to Online Dating Apps!
Online dating requires the courage to open yourself up on a website. A profile has to be created on the dating app with your personal details and pictures. Online apps are where you have no personal meeting with the other party during the initial talks. Similar to the popular idiom 'too many cooks spoil the broth', which means that when many cooks add something to the same dish, it tastes bad, people on dating apps have too many choices.
Online dating can be superficial and ghostly as you have only the name and picture of the person you are chatting with. So, you have an option of saying goodbye to online dating apps and joining the singles events this week.
You have to look good and have good conversation skills to have meaningful conversations with the opposite person. Here the first impression is the best, and it is not as easy to maintain a conversation with someone you are only meeting online.
How Does Speed Dating Work?
Although speed dating events are often held at bars, restaurants, or cafes, they are coming up in other places like college campuses or student unions. People who want to participate have to register before the event to keep in check the men and women ratio. At a few venues of speed dating south eastern events, registrations are done at the door, and there is a fixed cost for such meetings.
The venue has tables arranged for the speed daters. Men keep on moving from one table to another while the women keep seated. When the bell or buzzer rings, men move to the next table. Each meeting can be as long as 10 minutes or end in 3 to 5 minutes.
Once the meeting is over, the speed date participants let the event organizers know about their choice, and they would be given details of the other person based on the mutual interest. Moving forward, the concerned parties can take the meeting or date ahead.
Is Speed Dating Right for Me?
Melbourne speed dating helps meet people in person and engage in conversation. It takes away many problems faced during online dating. It allows you to meet someone face to face, which helps you access your chemistry with the opposite person.
It can be good for you since there is no pressure to sit with someone you do not connect with; you can get to meet the next person once the time limit is over. However, this works when you are not a reserved character and are outgoing.
If you want to check out several options, speed dating works for you as you have several opportunities. Since it is an event you have registered for, you have enough time to prepare yourself with a list of questions that can be asked to the daters.
Also Read: Romantic and Best Ways to Propose to Your Beloved at Home
How Can I Sign Up for Speed Dating?
People from all sphere's life take part in events related to speed dating. You can know of these events by searching for speed dating near me and signing up for them once you find a suitable one. Some have free entries, while a few places have in-person registration.
You might see different clubs or social groups organizing speed dating events. In a few places, they are even hosted by religious groups.
So, if you are looking for an upcoming speed dating event in Melbourne's CBD, Australia, join this midweek's CBD singles events and instantly meet in person. If you're tired of online dating apps like Hinge, Bumble & Tinder, stop swiping and meet up to 15 matches in person at our dating events.
Conclusion
The sole objective of speed dating is to match up with singles and find the one that matches your ideologies. In these pre-arranged meets, you have no worries about impressing the other person, whom you would meet only for a few minutes. You have an option of not revealing too much information on the form, and that reduces any potential risk. So, for the best options for choosing a partner, opt for CBD midweek speed dating.