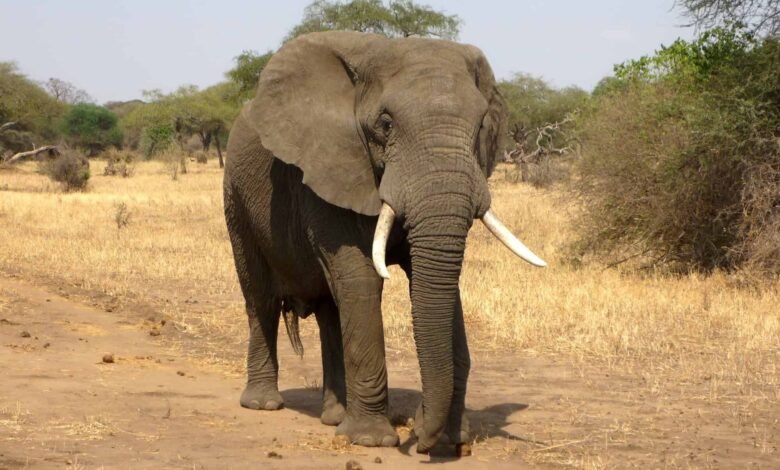 Before the global pandemic, 68.2 million people came to the second-largest continent. If you hope to add to the visitor numbers this year, you have come to the right place!
Africa is full of natural wonders, cultural diversity, and unique experiences. All of these are ideal for a family vacation. From a safari to seeing the Great Pyramids of Giza, there is something for everyone in Africa.
In addition to its landscapes and history, Africa is also a great place to expose children to new ways of life. By taking a family trip to Africa, you can make unforgettable memories while learning about the world.
Read on to uncover more reasons you should consider a family trip to Africa!
Going on a Wildlife Safari Trip
If someone in your family is an animal lover, a safari trip will be at the top of their to-do list!
People know Africa for its iconic wildlife, including lions, elephants, giraffes, and zebras. A wildlife safari is an unforgettable experience for children and adults alike.
Witnessing these animals in their natural habitat is a once-in-a-lifetime experience. This will create lasting memories for you and your family.
Endless Cultural Experiences
Africa is a melting pot of cultures, and each country has unique traditions and customs.
You can explore local markets, visit tribal villages, and participate in cultural activities. All of this will provide a valuable opportunity for kids. It will help them learn about different ways of life and expand their horizons.
After all, we all know the famous saying, "Travel broadens the mind."
Postcard Scenery Throughout the Continent
The scenery spans from the towering dunes of the Namib Desert to the majestic Victoria Falls. Africa is truly home to some of the most breathtaking natural wonders in the world.
Visiting these places can help kids appreciate the beauty of the natural world. It could also help inspire a sense of environmental responsibility.
Educational Opportunities for You and Your Children
A trip to The Mother Continent can provide children with a wealth of fun educational lessons. They will learn about colonialism, the struggle for independence, and the ongoing challenges.
They will have a clear vision of the complexities of global politics and social justice.
Volunteering in Less Fortunate Nations
Around 25% of adults in the United States volunteer at some level. Therefore, there is a good chance you are already in the giving spirit. If not, there is no better place to start!
Many families choose to incorporate volunteer work into their African adventure. Community planning and conservation efforts can help you learn the value of giving back.
Taking Part in Adventure Sports
If your family seeks a more active vacation, Africa offers a range of adventure sports. Some of the most popular include hiking, biking, rafting, and kayaking. These activities are a great way to explore the wild and create exciting new challenges for kids.
You can find plenty of thrilling activities to keep yourself entertained. Yet you cannot overlook climbing Kilimanjaro. It is a bucket-list adventure that attracts thousands of visitors annually.
Soak up the Sun on the White Sandy Beaches
The region has some of the most breathtaking beaches in the world. You will uncover crystal clear waters, white sand, and a range of water sports here.
A beach vacation can issue a relaxing break from more adventurous activities. And it gives children a chance to unwind and enjoy some downtime.
Since Africa's coast stretches 18,951 miles, it is no surprise you will be spoiled for choosing beaches.
Indulge in Africa's Mouthwatering Food Scene
African cuisine is a blend of local flavors and spices that will tantalize your taste buds. From spicy stews to fresh seafood, there are delicacies to please everyone.
Sampling local cuisine can help children develop a more adventurous palate. It will also help them learn about the importance of food in different cultures.
Everyone gathering around the table is a pleasant and relaxing experience. You can head out to a highly rated restaurant. Or you can buy some fresh ingredients and cook them back at your apartment.
Dive Into a Photographer's Oasis
Africa is a photographer's paradise. It has endless opportunities to capture stunning wildlife, landscapes, and cultural scenes.
Encouraging children to take their photos can help develop their creativity. Additionally, it gives them a sense of ownership over their experience.
Africa is like a picture book. Although there are bustling cities, portions of the region are left untouched by mankind.
A Budget-Friendly Destination for Families
When traveling as a family, it can be easy to burn a hole in your wallet only a few days into the trip. A cheap eat can turn into a not-so-budget-friendly meal when you multiply the price by four or five people. Therefore, you should make a holiday budget so you don't have to worry about running low on cash.
Despite the misconception, Africa is a budget-friendly choice for families. There are various affordable accommodations, low-cost activities, and delicious yet reasonably priced cuisine here. So it is an ideal spot for families looking to make lasting memories without breaking the bank.
Africa Is a Bonding Experience
The most significant reason for a family trip to Africa is it provides chances for bonding. In return, you will have plenty of shared experiences on the getaway.
Spending time in an unfamiliar place can help families develop solid relationships. It will also build trust and create lasting memories you will cherish for years.
Consider a Family Trip to Africa This Year
A family trip to Africa offers bonding, learning, and personal growth. Children can learn about different cultures, wildlife, and conservation efforts. Adults can gain an understanding of history, traditions, and issues in Africa.
Moreover, you can plan a break according to the interests and preferences of your family. Several tour operators and agencies specialize in family-friendly travel to the region.
If you are still considering a family vacation, Africa is worth adding to your list! But no matter where you go, check out our blog for travel tips to get the most from your venture!
Also read: