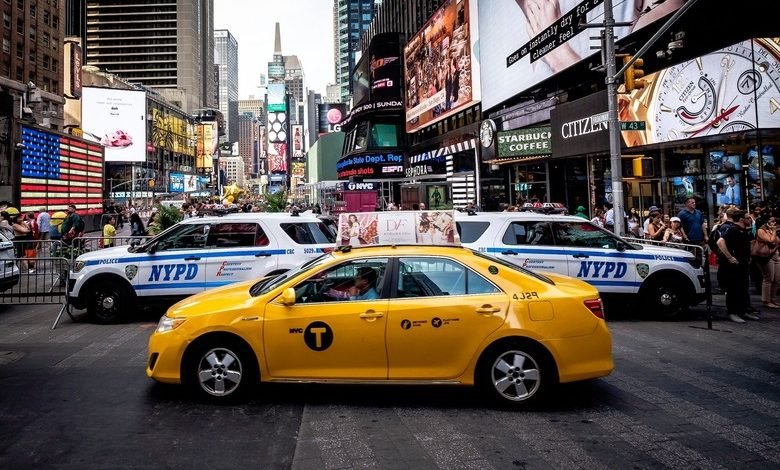 Arrive at Penn Station, disembark the train, and there'll be no mistaking you're in New York as the buzz will greet you the moment your feet hit the platform. There's really no other city with quite the same vibe.
Pennsylvania Station, or Penn Station, is one of the busiest transport hubs in the world, but that's not a fact that should prevent you from getting your cell phone out and snapping off your first New York selfie before you head for the streets.
The great thing about Penn Station is you won't have far to go before you've added some more amazing shots to your New York City selfie collection. Some of New York's most iconic landmarks and attractions are within easy walking distance, especially if you drop your bags off at a Penn Station luggage storage first. All you have to do is decide which way you want to start out.
34th Street
34th Street is about as good a place to start as any, and it's less than a five-minute walk from Penn Station. You'll find more than a few selfie opportunities on West 34th Street, so make sure you're wearing your best selfie smile because you'll need it.
Macy's on the corner of 34th Street's Herald Square is the biggest department store in the country, and a selfie with its mega-sized sign is a must-do. Don't be tempted to enter if your time is limited, as there are over a million square feet of retail space to get lost in. Stay focused on getting your selfies and leaving shopping in New York for another day.
Walk just a few minutes more, and you'll be standing in front of the Empire State Building. Don't be too disappointed if you have trouble capturing all of the 102 stories of the emblematic Art Deco skyscraper in your shot, it's difficult. There is a selfie opportunity here, though, that's a lot more exciting, but you will need to book a ticket in advance to be able to do it.
Ride the elevator up the Empire State Building to the 86th or 102nd floor observation decks, and you'll be able to take a selfie with New York spread out below. It's fantastic, and if you aim right, you'll catch the Statue of Liberty, the Brooklyn Bridge, and Central Park in the shot too.
Times Square
If a photo of you with the Empire State Building in the background isn't the selfie image you want to capture, head out of Penn Station in the opposite direction. After a ten-minute walk along 7th Avenue, you'll be in Times Square, and there's nowhere that screams New York like this heaving neon-adorned plaza.
Whether you go to take a selfie in Times Square in the daytime or at night, you won't be alone. It's hard not to be overwhelmed by the crowds, so unless you thrive on the hype, you might want to snap your souvenir photo and move on to somewhere that's not quite so non-stop.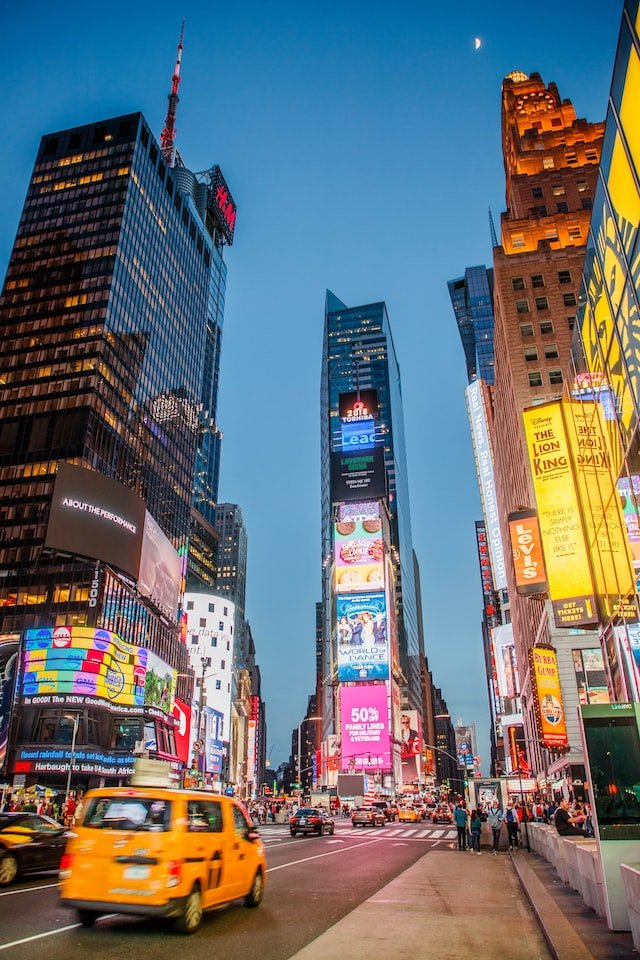 Also Read: Top Rated Tourist Attractions in Wales
Get A Selfie On The Edge
If you want to take your New York selfies to a whole new level, then saunter two blocks from Penn Station to the Hudson Yards, where you'll find Edge New York. Vertigo sufferers will want to give this thousand-foot-high, glass-walled observation deck a miss. It's a real knee wobbler even if you have a half-decent head for heights, but it's worth getting the knee trembles since you'll have one of the best selfies imaginable.
Although you can't strictly class it as a selfie, as you won't be taking the photo yourself, you can take the Edge experience up one notch more if you're brave enough. Do the City Climb at the Edge, and you'll go higher than the normal observation deck.
It will mean donning safety equipment, helmets, and jumpsuits and hiking up a steep set of stairs on the outside of the building. It's not for the fainthearted, and neither is leaning over the edge at the top to have your photo taken. Do it if you dare.
A Selfie With The First Lady
After you've left the lofty heights of the Edge and come back to ground level, you'll have time to gather yourself together as you make the 15-minute walk to Pier 83. There you can board a boat cruise that will take you down the Hudson River, from where you'll be able to snap some fantastic selfies.
There are several cruises, but one of the best is the one-hour Liberty Midtown run by Circle Line Sightseeing. This cruise gets in as close as it can to the Statue of Liberty, so close, in fact, you'll feel as though you can reach out and touch her.
The great thing about getting a selfie with the First Lady this way, although it costs a few dollars more, is you don't need to jostle for space with commuters like you would if you went on the regular ferry crossing. You'll also be able to capture shots of you with the Empire State Building, the Chrysler Building, and the One World Trade Center in the background without anyone else's head getting in the way.
Conclusion
There are so many places to take great selfies near Penn Station that you could turn it into a full-time occupation if you wanted to. You'll also find the difference between the city streets during the daytime and after dark will make you want to take a whole new set of selfies, so make sure you carry your phone charger as you won't want to miss a single selfie opportunity.