Health
The Brief Guide That Makes Starting a New Veterinary Practice Simple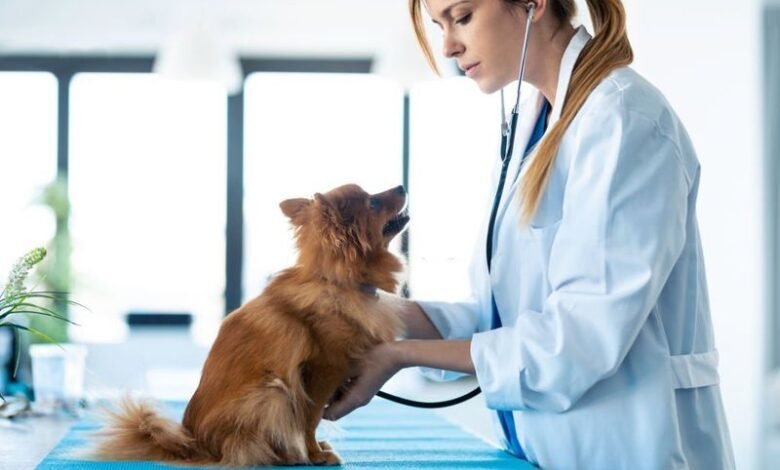 If you love animals, you've probably always dreamed of being a veterinarian. However, if you're independent, free-thinking, and driven, working for someone else may not be an appealing option.
In this case, you need to establish your own veterinary practice. Owning your own clinic would be highly rewarding. It would also give you the freedom and control you desire.
Of course, starting a small business isn't easy. You need to know what you're doing if you want your practice to be a success.
That's what we're here for. Keep reading for a quick guide that makes starting a new veterinary practice simple.
Get Certified
First, let's focus on the basics – becoming a licensed veterinarian. Veterinary school is four years, following your undergraduate program.
After you graduate and get your DVM, you must study for and pass The North American Veterinary Licensing Examination to get your license. However, we also recommend looking into additional education and certifications to make you as competitive as possible in the field.
Research the Market
Before starting a veterinary practice, learn more about the local market. How many other veterinary clinics are there in your area? Will you struggle against the heavy competition?
Additionally, what can you charge as a veterinary practitioner? What will your operating costs be? What room is there for growth and expansion?
These questions are vital to starting any small business. Make sure you're prepared for the industry you're jumping into.
Create a Business Plan and Appy for Financing
Once you complete your market analysis, you can formulate your business plan. A professional business plan is an in-depth blueprint of your future veterinary practice. On top of defining your clinic and the services you'll offer, it should also serve as a 5 to 10-year plan.
Lenders and investors will use your business plan to judge the credibility of you and the potential of your clinic. The more well-researched it is, the more compelled they'll be to give you the startup funding you need.
If you fail to get an SBA loan, don't worry, there are other options. There are crowdfunding agencies, private investors, angel investors, business partners, etc.
Market Your Veterinary Clinic
Once you get the money you need and have established a clinic, start marketing your services as the best veterinarian in town. People can't bring in their four-legged friends if they don't know your veterinary practice exists.
We recommend building a professional website and working with veterinarian SEO services to develop an online presence. You should also use social media and email marketing to gain traction and build up your brand awareness.
As a local small business owner, it's a good idea to use radio ads, TV commercials, and billboard advertising. Make sure you leave plenty of room in your budget for marketing.
Ready to Start Your Own Veterinary Practice?
If starting your own veterinary practice sounds like your dream job, we hope this article helps you make it happen. The path ahead will be full of hurdles and pitfalls. Navigate them wisely and never give up on your dreams.
For more small business tips, marketing advice, or lifestyle guidance, stick around. Our blog is full of content created to help people like you live life to the fullest.