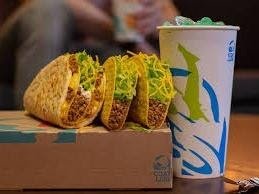 Renting an apartment or house might be challenging, but determining the best season to move may help you snag a great deal. The real estate markets are seasonable and cyclical, and by paying close attention to these cycles, you will have a good opportunity to get a dream home.
Although you must consider different factors when determining the best season to move, it can be thoughtful to wait until rental rates go down. To help you determine the best season to move, here are key points to look at:
If you have school-age kids, moving during summer can be the best bet. The perfect time day for students to transition to a new college is the first day of school.
Summer could also mean more sunlight for your move. Generally, you might get around five more hours of daylight when compared to seasons like winter. More daylight means movers will no longer have to work in the dark, and the likelihood of having your move done can be higher.
In most parts of the world, you may not beat the incredible weather in September, October, and November months. With the temperature cooling down, moving during fall will give you a great experience. This could be true when compared to humid and hot conditions of the summer months.
You will also have an easy buying experience because the peak home-selling season usually comes to completion at the end of the summer. With global housing markets slowing down from October, you can get the best deal on a dream home during this time.
Moving to a new place during spring will offer you more time to unpack, decorate, and settle. You will also have a great time exploring your new neighborhood and enjoying lazy weekends at the community swimming pool. If you are close to a reputable university, spring can as well be a time when graduates will move out. This means a better time for you to get the right floor plan for your new home.
Availability of movers such as Lawrence Moving is also available during spring. The costs of hiring a reliable mover are less compared to summer moves. Basically, this enables you to hire a more experienced mover and use their value-added services. For example, you can take advantage of unpacking, delivering, packing, cleaning, and recycling services.
Apart from low moving costs in the winter months, your things will arrive sooner. Many moving companies usually expand their delivery windows during summertime so as to accommodate the increased volume of the shipment. Unlike summertime, you will have a rough idea of the arrival date since the delivery windows are shorter in winter.
If you also require storage for a week or have a tough work schedule, many moving companies will be flexible with their move date. Companies can also be more creative and flexible to handle situations, such as furniture moving.
Concluding Remarks!
Whether you are moving across the country or locally, choosing the right time of the year can make the whole thing a lot easier. In contrast, choosing the wrong date might make your move more stressful.
However, this decision will come down to your needs, climate, housing, kids, budget, and mover's availability.