Moving
Top 10 Household Moving Do's and Don'ts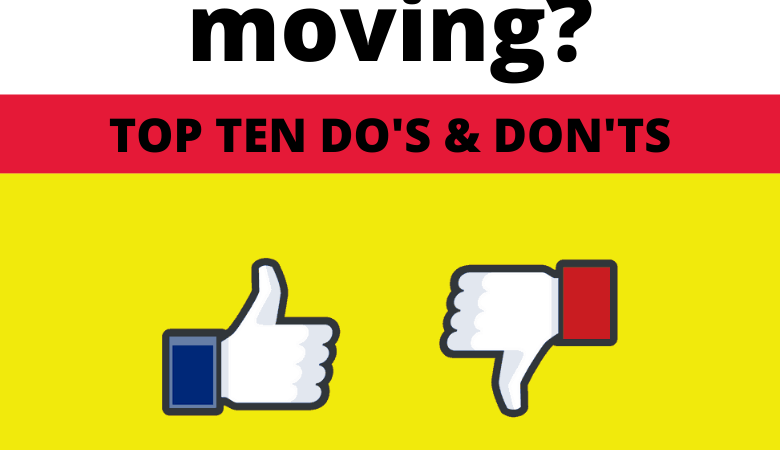 Household moving could be a little overwhelming if not planned efficiently. This article will enlighten you with a full list of tips, tricks, and important guidelines for moving, both across the city and across the country.
Know All Do's And Don'ts Before Moving Into Your Dream House
Here's what you need to do and don't when moving: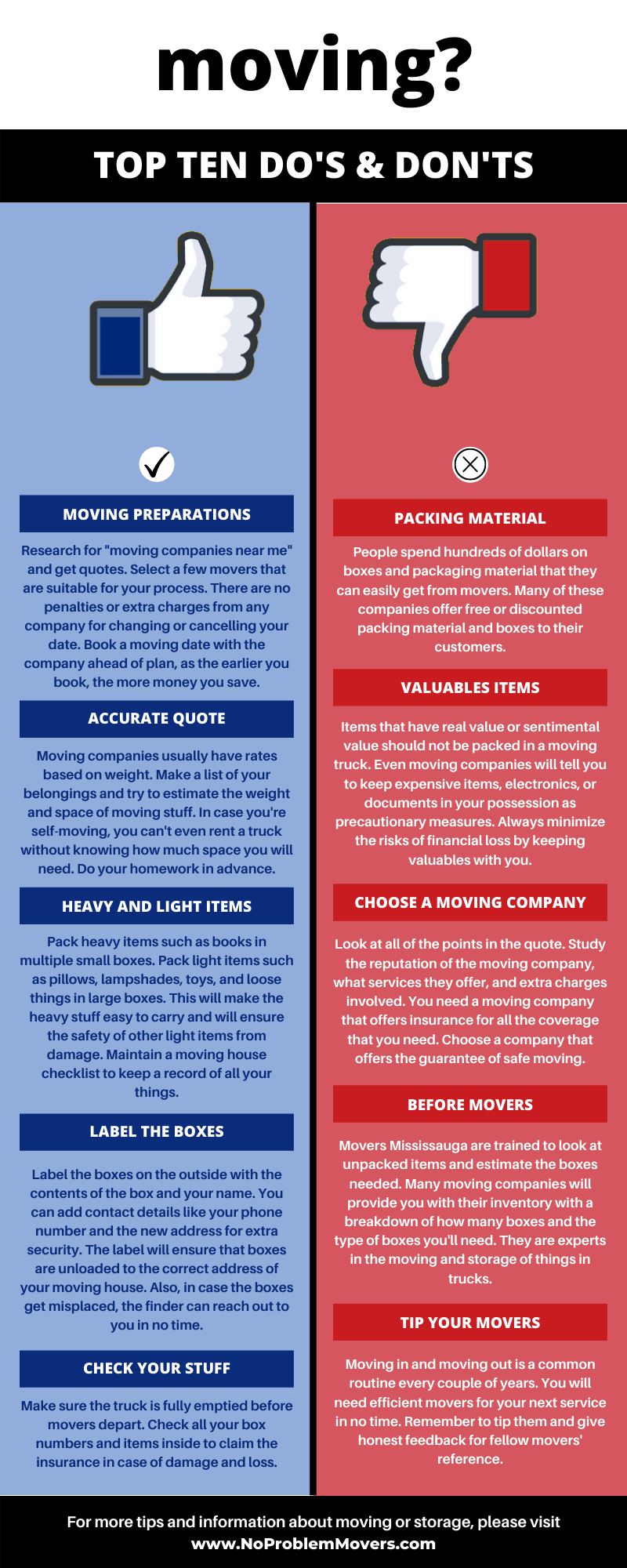 1. Do your moving preparations early
Research for "moving companies near me" and get quotes. Select a few movers that are suitable for your process. There are no penalties or extra charges from any company for changing or cancelling your date. Book a moving date with the company, such as A to B Removals Liverpool, ahead of plan, as the earlier you book, the more money you save.
2. Don't shop for packing material
People spend hundreds of dollars on boxes and packaging material that they can easily get from movers. Many of these companies offer free or discounted packing material and boxes to their customers.
3. Do a good estimation of how much stuff you have to move to get an accurate quote
Moving companies usually have rates based on weight. Make a list of your belongings and try to estimate the weight and space of moving stuff. In case you're self-moving, you can't even rent a truck without knowing how much space you will need. Do your homework in advance.
4. Don't pack your valuables in the moving truck
Items that have real value or sentimental value should not be packed in a moving truck. Even moving companies will tell you to keep expensive items, electronics, or documents in your possession as precautionary measures. Always minimize the risks of financial loss by keeping valuables with you.
5. Segregate your heavy and light items
Pack heavy items such as books in multiple small boxes. Pack light items such as pillows, lampshades, toys, and loose things in large boxes. This will make the heavy stuff easy to carry and will ensure the safety of other light items from damage. Maintain a moving house checklist to keep a record of all your things.
6. Don't choose a moving company based on price alone
Look at all of the points in the quote. Study the reputation of the moving company, what services they offer, and extra charges involved. You need a moving company that offers insurance for all the coverage that you need. Choose a company that offers the guarantee of safe moving.
7. Do remember to label the boxes
Label the boxes on the outside with the contents of the box and your name. You can add contact details like your phone number and the new address for extra security. The label will ensure that boxes are unloaded to the correct address of your moving house. Also, in case the boxes get misplaced, the finder can reach out to you in no time.
8. Don't pack everything before movers come in
Movers Mississauga are trained to look at unpacked items and estimate the boxes needed. Many moving companies will provide you with their inventory with a breakdown of how many boxes and the type of boxes you'll need. They are experts in the moving and storage of things in trucks.
9. Do check your stuff after unloading from the truck
Make sure the truck is fully emptied before movers depart. Check all your box numbers and items inside to claim the insurance in case of damage and loss.
10. Don't forget to tip your movers and give feedback
Moving in and moving out is a common routine every couple of years. You will need efficient movers for your next service in no time. Remember to tip them and give honest feedback for fellow movers' reference.
To make your moving a smooth process, contact us at No problem Movers. Our dedicated movers team will help you with a hassle-free experience and ensure a happy moving!