Business
The Brief Guide That Makes Transporting Hazardous Chemicals Simple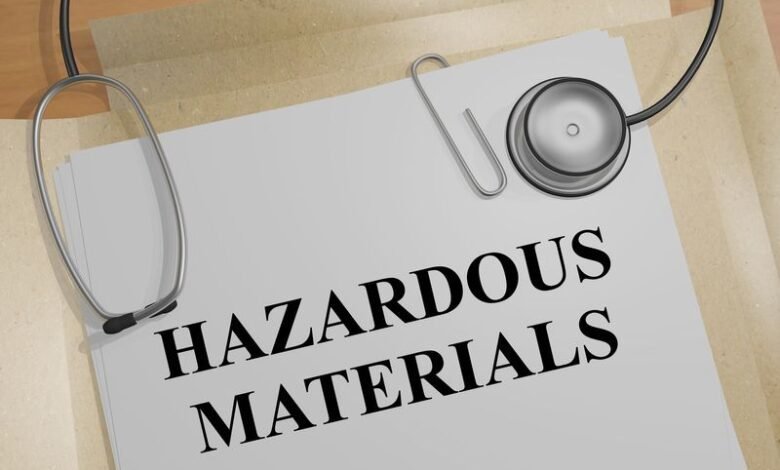 Quick, think about the greatest threats to American workers. Slips and falls may come to mind, as they should. But more than 420,000 Americans were injured after exposure to harmful substances in 2020.
When you're working with hazardous chemicals, you need to take a lot of steps to prevent your workers from becoming statistics. Thankfully, you can take the first step here.
What are the laws that affect the use of hazardous chemicals? How should you transport chemicals, including inside a facility? What should you do once an emergency occurs?
Answer these questions and you can keep your workers safe whenever they go near chemicals. Here is your quick guide.
Know the Regulations for Hazardous Materials
The Hazardous Materials Transportation Act is the main piece of legislation that affects the trucking industry and the transportation of chemicals. The act mandates that chemicals be stored in containers that resist chemical reactions. The packages for chemicals must have labels that indicate what is inside.
Congress passed the Hazardous Materials Transportation Uniform Safety Act in 1990. The act requires all shippers of hazardous materials to register with the Department of Transportation (DOT). After an accident, a company must provide shipping papers and emergency response information to the DOT.
Study Safe Ways for Transporting Chemicals
While you are transporting hazardous materials within a facility, you should be diligent. Do not carry the materials by hand or on trays. Use laboratory carts with wheels and level surfaces to move materials from one room to another.
Do not place incompatible materials next to each other. If they spill, you may create a deadly chemical reaction.
When you are bringing chemicals out of a building and into a truck, you should use handcarts and forklifts. Secure the containers to the bottom of the truck using straps, and test the straps to make sure they don't break.
All drivers should receive DOT hazmat driver training before they go out on the road. They can take courses online, but you should check to see that they have done their training.
As you drive with chemicals, you should drive slowly and avoid sharp turns. You should stop every hour or so and check to see if your containers are holding your chemicals well.
YOU MIGHT ALSO LIKE:
Resolve Emergencies
If you notice a leak, you should respond to the situation immediately. If a container has fallen over and you can go inside your truck, you can flip the container back over.
However, if the situation is unsafe, you should stop your vehicle and call 911 for help. Leave your emergency blinkers on and direct other drivers to keep moving. Once the emergency has passed, you can call your boss and explain what happened.
Deal With Hazardous Chemicals
Just one drop of hazardous chemicals can induce significant pain. That's why the federal government has strong regulations for transporting and using them. Familiarize yourself with the major laws and follow them to the letter.
Be steady whenever you are moving chemicals. Put them on carts and use forklifts to place them inside trucks. Tie your barrels down so they don't fall over.
Do not hesitate when a leak occurs. Try to fix the problem yourself, and get help if the situation is out of control.
Keep studying hazardous chemicals. Read more chemical safety guides by following our coverage.