Business
Five Reasons Why Product Management is Important to Your Business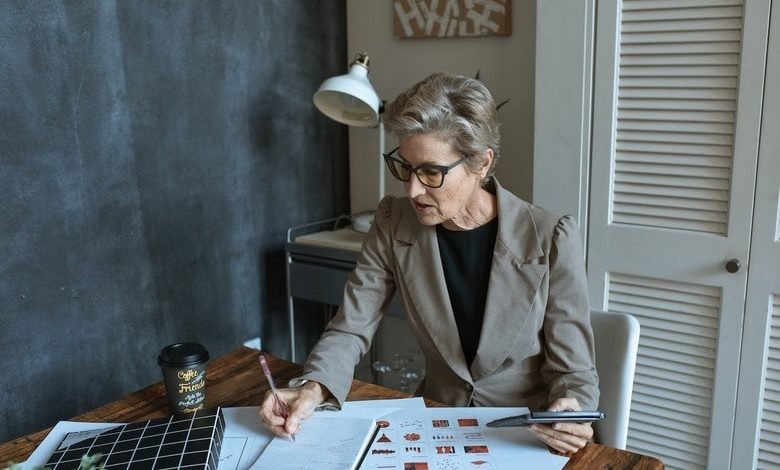 Product Management is a business function that has gained immense relevance and popularity in the 21st century. As strategic thinking and execution planning have become the core elements in organizations, product management has become the heart of a business.
A shoot-off of the traditional Channel Strategy department, product management today requires specialized skills that allow a product manager to conceptualize a product's life from start to end. Based on this conceptualization, product managers develop the product based on what customers need.
Any organization, whether in the business of goods or services, requires a competent product management department. After all, the product that an organization brings to the market is the essence of the business on which the entire company is based. Therefore, every company must hire qualified individuals to work together to develop this essence in a most appealing way to customers. If you're a business owner, this article will tell you all you know about product management and exactly why you need to focus on building this business unit.
Why is Product Management Important to your Business?
Today's customers are not easily convinced to invest their money into anything and need to know exactly what your company brings to the table. As the customer base and mindset changed, a stark need for dedicated product management arose. With focused employees looking after the entire product lifeline, including the value a product brings to customers' lives, businesses can tag down potential companies.
Since product management was not always a separate business unit, many business owners are still skeptical regarding the actual need for a product management department. Since the business world is ever-evolving, it creates new roles and functions. And as the field of product management further develops, there are specialized programs, such as the product management online bootcamp offered by different academies. Such courses allow graduates to grasp product management concepts within a short period of 6 months.
If you're looking to hire product managers, you can go with graduates with either qualification, so long as they have the creative insight and strategic mindset required for this role.
Besides, if you're still wondering why product management is essential to your business, we've put together a list of reasons explaining this. Read on to find out more:
1. Keep Up with the Market Trends
The needs and demands of customers change at a rapid pace. It is challenging for B2B and B2C sectors to keep up with their changing needs. Having a dedicated product management department can help overcome this challenge. The product managers can regularly interact and analyze your customers' feedback to know what amendments should be made to the existing products and what new features should be added to stay ahead of your competitor.
2. Minimizes Product Failure Risks
Since product managers understand the customer base, they devise strategies to minimize product failure risk. They keep up with the changing market needs and demands for the company's existing products, which helps them to improve the product as per the current trends and demands. Also, a product manager plays the role of a coordinator between other functions such as marketing, operations, finance, etc. to ensure that everyone is on the same page. Therefore, product managers are vital to your business as they can streamline processes and strengthen teams to ensure business success in the long run while keeping up with the evolving market and ensuring a low product failure rate.
3. Aligning Market Demands
A primary responsibility of product managers is to align the company's product with the market demand. Product managers are responsible for market assessment to determine how the product will perform in the market while working with the marketing team.
Based on this analysis, product managers work to improve the product so it may become more appealing in the market and meet market demands. It allows businesses to nip teething issues in the bud by taking corrective measures for any elements that may not garner a favorable market reaction. All these factors later become the defining qualities that drive the product's sales.
4. Building a Brand
Traditionally, the marketing department is responsible for building the company's brand and image. However, product management today has an equally important, if not more, role to play in this process.
Marketing as a support function works with what they receive from other departments. One of these departments is product management. The product management department builds and develops the product, which the brand is responsible for marketing. Therefore, the features of the product are what will help make the brand. Product managers are tasked with finding a gap in the market that can be filled by the company's product and then developing the product to include unique features which make it stand out. Further, while developing additional products, the product management department is also responsible for maintaining the company's agenda and promoting it through the new products.
5. Boosting Sales
The final and most crucial way product management helps a business is by improving sales by helping develop more efficient and effective strategies. The work of a product manager covers the entire lifecycle of the product, from development, execution, sale, demand, and everything in between.
When a product manager develops the product and conducts the market analysis, they use the results to tweak the product to attract more of the market.
Hence, at this point, the product manager knows how the product would perform and how the target market can be convinced to buy it. The information then helps boost sales as product managers find the best way to create demand and forward the exact strategies to sales. As a result, companies with product managers see a significant boost in sales than those without a product management function.
Final Words
Product management is a complex field that depends on assumptions, predictions, and market analysis. Mere qualifications are insufficient to handle a product successfully, and an adept understanding of the market is required. However, you can take your business and product to new heights with an insightful and competent product management function.