Lifestyle
Everything about Diwali- "The Festival of Lights"!!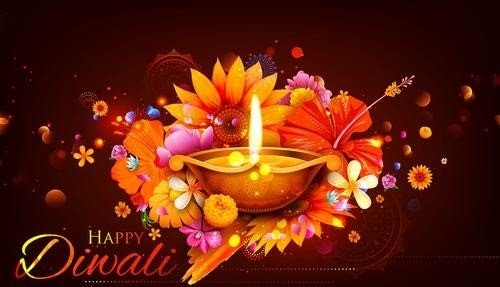 India is known as the country of festivals and this is not said only in a way to make the country look more aesthetic or popular in the globe but, living here in India and enjoying every big and small celebration here is the best life, indeed. From the festivals of colors called Holi to the festival that celebrates the bond of brothers and sisters called Raksha Bandhan; India is a home of many festivals varying from different relations and owing a separate history of theirs that makes them much more special and amazing. And, one such festival is Diwali that is known as the festival of lights or it would be more appropriate to say, the festival of sweets.
As we get over the festival of Raksha Bandhan and stepped into the month of September, there is hardly any time left for Diwali as this festival mainly falls in the month of October or starting of November and the preparations for the celebration requires a lot of time, for sure as this festival is India's one of the best and most popular festivals that hold some of the best moments of Indian traditional and religious history. If you are also interested in taking a tour to the historical journey of Diwali, then here a small guide type write-up is given that is containing all the information like when is Diwali, why is it celebrated and so on that will make you know many amazing things about this incredible festival.
So, without wasting any more time, let us get started:
What is Diwali?
Diwali or Deepavali is the famous Hindu festival that usually lasts for five days and is celebrated during the Kartika month of the Hindu calendar falling between mid-October and mid-November as per the Hindu Lunisolar month. The spiritual festival of Diwali symbolizes the victory of lights and goodness over darkness. This 5-day big festival is associated with goddess Lakshmi, goddess Sita, Lord Rama, Lord Vishnu, Lord Krishna, and many other traditional believes that is making it much more than a celebration.
If we talk about Diwali and its name significance, the name is derived from the Sanskrit word Dīpāwali that means "row or series of lights" and its conjugated word is also derived from the Sanskrit words like dīpa that means lamps, lights, lanterns, candles, and more that shines bright and also owes to the victory of good over bad.
Now, if talk about the way this festival is celebrated, the preparation has a lot say as it involves a lot more processes like cleaning, decorating, and renovating your home and workplace with scented candles, diyas, and colorful rangolis. On this day, everyone wears their finest clothes and decorate interior and exterior, and then offer worship to God and Goddess for prosperity and wealth.
The Historical Significance Of Diwali
The festival of Diwali is here in the Indian tradition and culture from ancient times. In the 7th century, this festival is celebrated as Dīpapratipadotsava in which the lamps used to light in the marriage and are engaged in brides and grooms celebrations. In the 9th century, this festival is celebrated as Dipamalika and this is what we knew as Diwali nowadays. And, in the 11th century, it is still celebrated as Deepavali by Hindus on the New Moon day in the month of Kartika. And, in the early 15th-century, this festival is celebrated and on this day, this festival is celebrated to fix up the temples and roofs with oil lamps and candles. And, in the 16th-century, the festival of Dipavali was being celebrated in October and this is what we are following right now. But, the only thing that has advanced is the time as now, Diwali is celebrated between October and November as this year in 2020, Diwali will be celebrated on 14th November 2020.
When is Diwali in 2020?
This beautiful five-day festival is observed every year in the autumn season after the harvesting is done in the summer season. This festival is celebrated on the new moon day called the amāsvasya that is the darkest night of the whole Hindu lunisolar calendar. This festival of light begins two days before amāsvasya that is popularly known as Dhanteras and the celebration extends up to two days after the festivity in the month of Kartik. And, on the third day, the main Diwali falls and it is an official holiday that is celebrated in a dozen countries as an incredible festival all across India.
Now, in 2020, Diwali will be celebrated on Saturday, 14 November!!
What Are The Best Diwali Gifts?
Now, just like every other festival, Diwali is also the one in which greetings each other and wishing everyone the festival happiness is the best way to express your hearty love and concern. And, in this, gifts can be an easier and simplest way to get the job done with perfection. That is why; in this section, we have also covered the topmost Diwali gifts 2020 so that you need not wander anywhere in search of a perfect gift.
So, let us begin with the list given below:
Fancy lights for Diwali
Scented candles
Decorative diyas for the home and office
A box full of dry fruits
Diwali Puja thali
Box of delicious sweets
Home décor pieces
Conclusion
So, now you know various things about Diwali and also you get that special list of Diwali gift items, this Diwali will surely turn out to be very special for you. From decorating your home with lights and candles to eating delicious food items and eateries; this festival is just beyond special and worth celebrating every moment of this festival. But, for all those who will not be with you to celebrate this occasion, have you decided something? Not yet, then why not you explore GiftaLove.com? This is indeed the best go-to place as this online platform is having so many amazing gifting solutions for almost every occasion from where you can choose the best one for your dear ones and can get the best gifts ever and that too without going high on the budget. So, find the best Diwali gifts 2020 online from here and send them to your loved ones online.