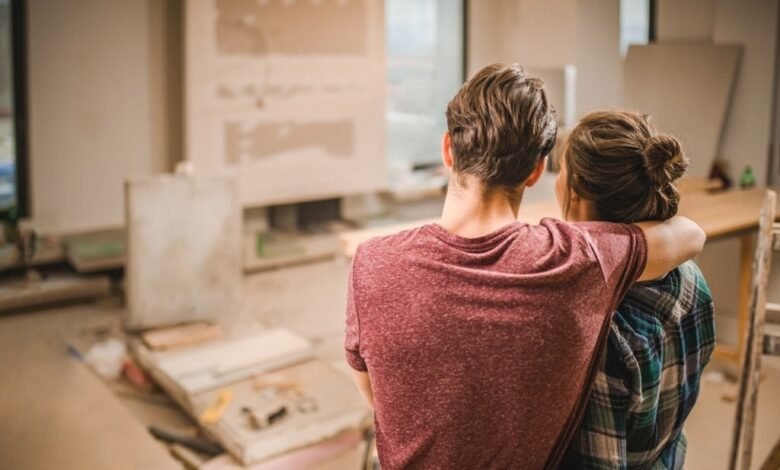 If you are planning on selling your home, many DIY projects may come to mind that you can do to increase your property value. These projects are easy and affordable.
If you love doing DIY home improvement projects and are planning on fixing up your home to raise your property value, there are some projects that will do better than others, and you have some options for projects that will not be expensive for you to do. While repainting a room may not be as much fun as giving your kitchen a complete renovation, it is a lot more affordable to do, and you might see a better return on investment (ROI) from painting if you are not planning to live in the house for a few more years before you sell.
Even if you are not planning to sell your home, increasing your property value is always a good thing, and these projects can allow you to enjoy your home more. Here we will look at some easy DIY projects to help you improve your property value without breaking the bank.
Give the Walls a Fresh Look
If you have been living in your home for a few years, the walls probably have scratches on them, outdated or fading colors, or dirty paint. There is nothing like a fresh coat of paint to make your room look fresh and clean. If you are painting before selling, select neutral colors for your walls because it can make the space look bigger and more appealing to potential buyers. Make sure you get nicer paint; the cheap paint can look cheap and fade or get scratched up pretty quickly.
Even if you love wallpaper, we do not recommend you use it. Wallpaper tends to feel old-fashioned and outdated, which is not how you want potential buyers to feel when they are touring your home.
You can improve your exterior walls too, by investigating treatments such as sandblasting to really make a difference.
Add Crown Molding
Installing crown molding is much easier than it seems like it should be, and it is a great way to add a little character to the rooms in your home. You can find crown molding at any home improvement store, and then you just need to cut it to fit the walls in the room and a nail gun to attach everything. Crown molding can also come painted, so you can look for some that match the room's color scheme. If you are repainting the house, take your paint swatch with you when you shop for crown molding so you can ensure they complement each other.
Update Your Fixtures
When was the last time you replaced your light switches or light fixtures? How about your outlet covers or doorknob? This is something that is often overlooked, but it can dress up your home for just a few dollars. Light switches, outlet covers, doorknobs, and cupboard door handles all can be purchased for a low amount of money, but they can look a lot more expensive than they are and will make your home look nicer to potential buyers.
It might be a little more expensive to replace your light fixtures or curtain rods, but this can be a worthwhile investment to help boost your property value before you put your home on the market.
You can also replace the fixtures in your kitchen and bathroom, including the faucets and showerhead. These can make the bathroom or kitchen look shiny and new, which will help increase your property value.
These are inexpensive and easy DIY projects that you can complete in a few minutes, or hours, depending on how many things you are replacing.
Replace Window Treatments
If you still have cheap paper shades or plastic blinds, it is time to update them. Replace them with drapes, wooden blinds, or even plantation shutters. These will make rooms look nicer and more appealing to buyers. While you are at it, replace the curtain rods too, to give the whole thing a fresh new look.
ALSO READ: Best Window Treatments to Block Heat
Install a Ceiling Fan
A ceiling fan can save you money on energy bills, so installing a ceiling fan — or replacing an old one — can be appealing to buyers. Not only does a ceiling fan help cut down air conditioning costs, but it also can circulate warm air in the winter to keep the room warm and reduce your heating bills too. This is only an easy project if your home has wiring for overhead lighting; without it, you may need to hire a professional to complete this project. However, if you have the wiring in place already, it is a quick and easy project to boost your property value.
Restore Hardwood Floors
Many homes have hardwood floors hiding under the carpets; if the floor is squeaky, there is a good chance your carpet is hiding hardwood flooring. If you do indeed have them hiding under the carpet, it can be a fairly easy project to restore and refinish the flooring, which will make your home more appealing to buyers.
Buyers no longer want carpets; carpets hold in allergens and dirt and are much more difficult to clean than a wood floor. If you do not have wood under the carpet, you can install it from scratch, but it is going to be a much harder and more expensive DIY project than refinishing existing wood is.
Paint or Stain Cabinets
Buying all new cabinets for your bathroom or kitchen is expensive, and installing them can be time-consuming. It is a lot easier and more affordable to simply stain or paint your cabinets instead. Using white paint will brighten up the kitchen, and it is easy to repaint if the new owners do not like it.
Before you start, empty the cupboard you are redoing, and remove the doors or drawers from it. Then clean the entire surface. Once that is done, you can get to work painting or staining them. It will give your kitchen or bathroom a fresh new look that is easy to do yourself.
YOU MIGHT ALSO LIKE: Paint with Fresh New Colors to Offer Your Home a Much Better Look and Feel
Clean the Fireplace Brick
If you have and use a brick fireplace, it probably could use a cleaning. You can use a damp rag to clean the soot off of the fireplace; then, you just need to wipe off the brick with a damp rag, then scrub it with a fireplace cleaner. It can take a little elbow grease, but you will be able to make it look nicer, which will make it more appealing to buyers, and up your property value. Since you only need to buy the cleaner, this is a low-cost but high-impact project.
Final Thoughts
We hope these easy DIY home improvement projects can help you increase your property value. Even a small improvement can make a big difference, and you definitely want the house to look its best when you put it on the market. Your realtor will encourage you to do small projects like this, so if you are already a weekend DIYer, you can get started on these projects right away. They are all affordable, too, so you do not need to worry about coming up with large sums of money to fix up the house. That is a good thing, since taking out loans for these projects can impact your credit, which might make it harder to get a good mortgage rate on your next home. If you are not planning on selling any time soon, these can still be fun and easy projects to allow you to enjoy your home more for the years you live in it.
About the Author
Auz Burger is a freelance writer who specializes in real estate and home DIY projects. She has a BA from Washington State University and has been writing and editing professionally for over a decade.