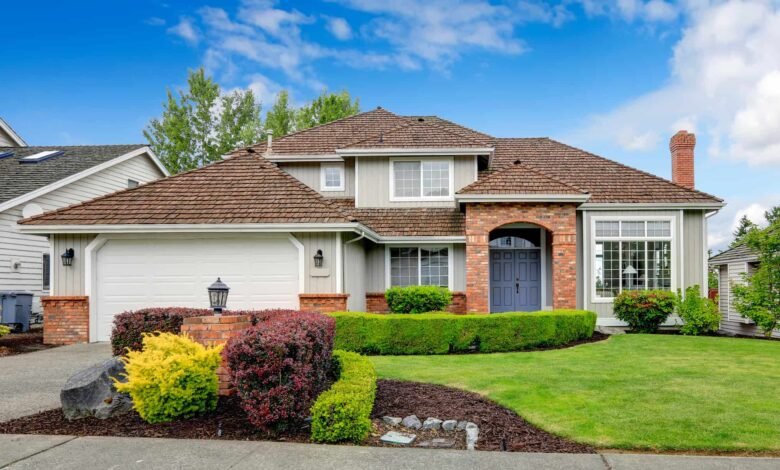 Your home is a core reflection of your unique personality. It's where you are with the elements that remind you of your favorite memories and loved ones. For many people, their home is also where they spend most of their social time, so it needs to be a space in which you enjoy spending time!
Given how central your home is to your life, it can sometimes fall into a rut of looking the same year after year. Don't fall into this trap! Instead, look to creative exterior design ideas to spice up the look of your home.
It will be a fun project to engage in with your family. Have a blast transforming your home into a space you love spending time in!
1. Enhance Curb Appeal With Modern Siding
Modern siding is a great way to enhance the aesthetics of a home improvement project. With an array of styles and materials available, modern siding can transform a home's exterior.
Vinyl, fiber cement, engineered wood, and composite siding offer a contemporary appeal. It gives the most excellent protection from the elements.
Many homeowners opt for an updated look that ties in with the existing exterior. Others choose to make a statement with dramatic hues and textures.
2. Feature Your Home's Exterior in Monochrome
As an innovative exterior design idea for a home makeover, featuring your home exterior in monochrome provides you with a unique style and a timeless look. Monochromatic designs emphasize a dramatic, modern look. It also creates a sense of unity and continuity across your home's exterior.
Choose a single color encompassing the entire exterior palette when working with a monochrome design. Shades of gray, black, white, or a rich navy hue work well when creating a monochromatic design.
3. Beat the Heat With Shaded Patio Covers
Shading your patio is an excellent way to beat the heat and keep your outdoor area comfortable and usable all summer. Shaded patio covers provide several design benefits that can improve the look and feel of your outdoor space.
Patio covers can come from various materials, such as wood, metal, fabric, or canvas. Adding a shaded patio can create an area of privacy and a cozy atmosphere in your garden or outdoor space.
4. Add a Touch of Artistry With a Stunning Entrance
A creative exterior design idea for home remodeling is to add a touch of artistry with a stunning entrance and transform ordinary-looking access into an eye-catching focal point. Options range from traditional columns to decorative iron gates, a unique archway, or a grand staircase.
When designing such an entrance, it is vital to consider the space before deciding. You can try themed environments to further add artistry to your exterior design ideas.
5. Incorporate Outdoor Lighting for Added Dimension
Outdoor lighting is an essential aspect of remodeling the exterior of a home. Incorporating outdoor lighting into the design plan can add drama and depth to the property.
Different types of lighting include spotlights, wall-mounted lights, and landscape lighting that can provide an inviting atmosphere that can also increase the property's value when done by a professional. The light fixtures come in various shapes, sizes, and colors.
Follow This Guide For Creative Exterior Design
Creative exterior home remodeling ideas can add character and value to your home. Doing so is a great way to give your home a unique aesthetic and increase its value.
If you want to learn more interesting exterior design tips, consult a home remodeling expert today to get started. Was this helpful? If so, please keep reading for more creative ideas.
Also read: