Home Improvement
Revolutionizing the Modern Kitchen: Empava's Cutting-Edge Appliances and Technology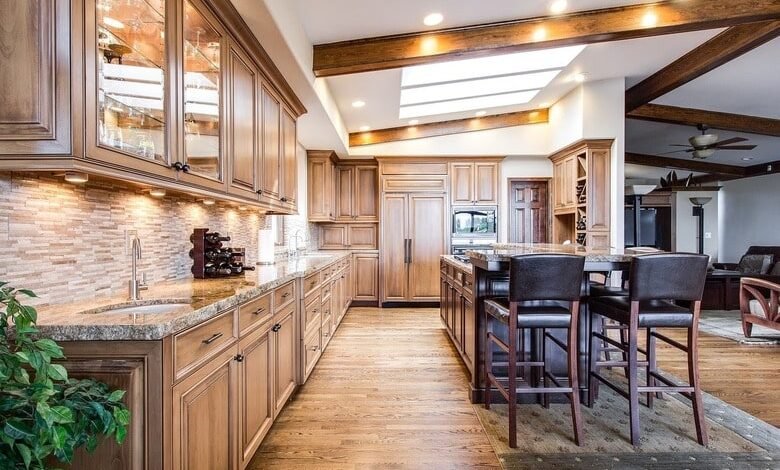 The kitchen has always been the heart of the home, and in recent years, it has become more important than ever. With people spending more time at home, many are looking for ways to upgrade their kitchens and make them more functional and efficient. That's where Empava comes in. This innovative company is revolutionizing the modern kitchen with cutting-edge appliances and technology, changing how people cook and entertain in their homes.
At the core of Empava's philosophy is that appliances should be functional and stylish. The company's products are designed to meet the demands of modern living, with features like touch controls, voice-activated controls, and smart connectivity. Users can control their appliances with a simple voice command or even through their smartphone or tablet.
One of the most popular products in its line is Empava's induction cooktops. These cooktops heat pots and pans using electromagnetic fields, which means they heat up faster than traditional gas or electric cooktops. This not only saves time but it also saves energy, making it a more environmentally-friendly option. Induction cooktops also offer greater precision and control, with temperature settings that can be adjusted with extreme accuracy.
In addition to its induction cooktops, Empava also offers a range of other kitchen appliances, including ovens, ranges, refrigerators, and dishwashers. These products are designed to be both functional and stylish, with sleek, modern designs that complement any kitchen decor. Empava also uses advanced materials, such as tempered glass and stainless steel, to create durable and long-lasting appliances.
But Empava's commitment to innovation doesn't stop at its products. The company is also at the forefront of smart technology, with appliances that can be connected to the internet and controlled remotely. This means that users can preheat their oven or start their dishwasher from their smartphone, even when they're not at home. It's a level of convenience and control that was once unthinkable but is now a reality thanks to Empava.
Empava's cutting-edge appliances and technology are changing how people think about their kitchens. With its focus on innovation, style, and functionality, the company is leading the way in creating a new generation of kitchen appliances that are designed to meet the demands of modern living. Whether you're a professional chef or just looking to upgrade your home kitchen, Empava has something for everyone.
Author:
Trevor James founded Home Living Paradise, a one-stop shop for all their home living needs. He started selling furniture and appliances online in 2010 and eventually built Home Living Paradise to serve customers all over the USA. The website is called Homelivingparadise.com.