Travel
4 Reasons Gatlinburg Is the Ideal Destination for A Relaxing Vacay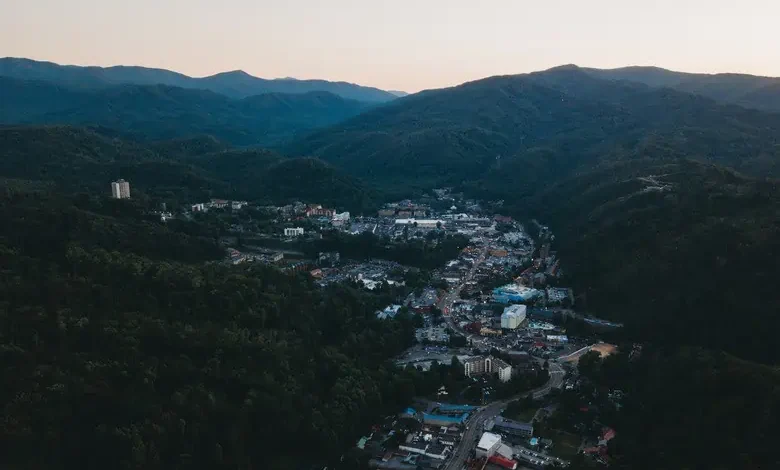 Nestled amidst the lush embrace of the Smoky Mountains, Gatlinburg stands as a testament to nature's wonders combined with human comfort. Its allure isn't just in the breathtaking vistas or the crisp mountain air but in the many facets of the experiences it promises to visitors. Whether you're a nature enthusiast, a luxury seeker, or simply someone needing a break from the chaos of daily life, Gatlinburg offers an unmatched retreat to rejuvenate and relax. Among the numerous reasons to pick Gatlinburg as your next vacation destination, here are four prominent ones that guarantee a tranquil yet memorable stay.
1. Gatlinburg Cabins: Luxury Meets Nature
When we talk about luxury in Gatlinburg, cabins are the first thing that comes to mind. These aren't your regular wooden shelters in the woods; they are paradises crafted with precision to offer comfort while staying true to nature's essence. Imagine waking up to a misty morning with the view of green hills stretching as far as the eye can see. As you breathe in the fresh mountain air, you know your day is off to a great start.
A highlight that sets these cabins apart, especially for those visiting during uncertain weather, is the presence of indoor pools. By booking Gatlinburg cabins with indoor pools, you can enjoy swimming or lounging in the cozy warmth, even as snow or rain makes a melody on the roof. The experience is nothing short of magical. Dive into the clear waters of your private pool, with large windows offering panoramic views of the mountainside. It's relaxation and recreation, all without stepping out of your accommodation.
Moreover, these cabins, with their rustic charm and modern amenities, ensure that you're never too far from luxury, even in the heart of the wilderness. They come equipped with plush beds, modern kitchens, and, often, hot tubs that let you soak under the starry skies.
2. Nature at Its Best: The Great Smoky Mountains National Park
Merely a stone's throw away from the heart of Gatlinburg is the Great Smoky Mountains National Park. It's not just one of the most visited national parks in the USA but also a sanctuary for those seeking tranquility. With over 800 miles of trails, ranging from easy walks to challenging hikes, there's something for everyone.
Every step in this park introduces you to the diverse flora and fauna. Majestic trees, vibrant wildflowers, chirping birds, and even glimpses of wildlife like bears or elks can be a part of your journey. The therapeutic effect of walking amidst nature, breathing in the pure air, and hearing nothing but the sounds of the forest is unparalleled. Whether it's the sight of cascading waterfalls or the challenge of a hike leading to an awe-inspiring view, the Great Smoky Mountains National Park ensures that your connection with nature is deep and personal.
In this park, every trail has a story, every clearing offers a unique view, and every moment is a memory in the making. Whether you're an avid hiker or someone who wants to picnic amidst green meadows, this park offers a slice of nature that's pure and untouched. And after a day of exploration, the thought of retreating to your cozy cabin with its inviting pool makes the experience even more rewarding.
3. The Charm of Downtown Gatlinburg:
Downtown Gatlinburg, with its welcoming streets and friendly local vendors, holds a special charm. It's a place where the excitement of a small town blends perfectly with the laid-back mountain vibe. Walking down the Parkway, you're introduced to a myriad of unique shops, delightful eateries, and interactive attractions. From handcrafted gifts that echo the essence of the Smokies to irresistible treats like homemade fudge and taffy, the town has something to captivate everyone.
And while the town buzzes with activity, it never feels overwhelming. There's a warmth in the smiles of the locals, a genuineness in their greetings. Maybe it's the magic of the mountains or just the spirit of Gatlinburg, but there's an underlying calm even amidst the bustling streets. And when you want a breather, numerous patios and benches overlooking scenic views are at your disposal, offering moments of relaxation.
4. The Arts and Crafts Community:
Another jewel in Gatlinburg's crown is its vibrant Arts and Crafts Community. Nestled along an 8-mile loop road, it's the largest group of independent artisans in North America. Visiting this area is like stepping back in time, where the age-old traditions of crafting are alive and thriving. From hand-thrown pottery and delicate glass blowing to intricate woodwork and mesmerizing paintings, the variety is vast and impressive.
Each studio and shop allows visitors a sneak peek into the artist's world. You can witness the passion and precision with which each piece is crafted, making your purchase even more special. It's not just about buying a souvenir; it's about taking home a piece of Gatlinburg's soul, crafted with love and care.
The community also offers workshops from time to time. These sessions, led by artisans, provide hands-on experience in various crafts. It's a unique opportunity to learn a new skill and appreciate the effort that goes into creating each masterpiece. Plus, it's a beautiful way to bond with family or friends, creating memories and keepsakes together.
Conclusion
Gatlinburg is not just a destination; it's an experience – a place where the luxury of modern amenities beautifully intertwines with the serenity of nature. Whether it's the allure of cabins that promise comfort with a view, the enchanting beauty of the Great Smoky Mountains, the lively spirit of downtown, or the artistic brilliance of its craft community, Gatlinburg ensures that relaxation comes naturally. So, when you think of a getaway that rejuvenates both the mind and the soul, think of Gatlinburg. Because here, every moment is a step towards relaxation, and every experience is a treasure to cherish.
In conclusion, make sure to check out these valuable insights and explore further for a deeper understanding.