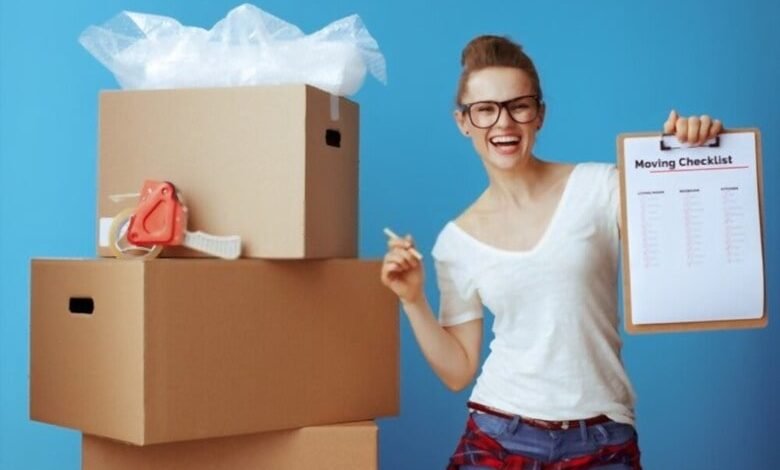 Moving invokes a number of emotions. There's the excitement of experiencing a new place, but also the sadness of leaving one behind. Whether you're anxious or excited, moving is never an easy task. There are a lot of things to plan and execute, especially if you're hoping for a smooth moving process.
One thing that can make moving easier is to create a checklist. This will outline all of the tasks that need to be completed before the move, and it can help you prioritize every detail. You'll feel more organized and have a clear direction for how to proceed. Even the simplest of checklists can help you feel more in control and less like a chicken with its head cut off.
So what should you add to a moving checklist? Every move is different, but there are some common items that come up for many families each year. Here are a few of the biggest tasks you should make sure aren't getting swept under the rug:
1. Pet Transportation
Moving inanimate objects is a pretty simple task. You play a little Tetris in the moving van and get everything to slot into place. Moving living things is a little more challenging and requires the utmost care, especially when it comes to pets.
You can't strap your dog in and expect everything to work out. This is not a reliable or responsible way to transport a pet. There are better options out there, and your pet deserves nothing short of the best. You should look into the possibility of pet transportation instead and add that to your moving checklist.
A pet transport company will safely handle the moving needs for any furry friends you have. With verified drivers, they'll ensure that your pet makes it from point A to point B without a hitch. They'll even send you updates on the trip about how your pet is doing on the drive.
2. One Last Yard Sale
When you're packing everything up to move, you'll inevitably come across some items that probably shouldn't make the journey. This may include old furniture, unused toys, or clothes that you haven't worn in months. Instead of throwing these away, you can organize one last yard sale to send these items off to new homes. Plus, you'll get some extra spending money to spend on gas for traveling or getting some replacement furniture for your new home.
An effective yard sale requires proper planning and preparation. You need to select a day prior to your moving date to advertise the day or weekend of the sale. This also gives you a deadline for organizing and displaying all of the knick knacks and trinkets you plan to sell.
For the items you are unable to sell, consider making a donation to a local charity. There are families out there that will be grateful for toys or clothes. This will be a great way to help your local community before moving to a new one.
3. Lay Some Groundwork
Let's talk about where you are moving to. There are a few things to be put in order there, preferably before you arrive. This may include starting a new job, getting enrolled at a new school, or even just getting to know your new neighbors.
If you haven't already, make sure you've set up all your utilities. You'll want to make sure water, electricity, and Wi-Fi are on for move-in day. Similarly, if you're renting, make sure your renter's insurance activates when your belongings change location. You can even change your address with the post office in advance. Every item you check off of your move-in list now will be one less stressor for you to worry about once you're relocated.
The groundwork you lay will also make for an easier transition into your new life. You will have filed essential paperwork and, possibly, already made some acquaintances. You don't have to wait until you move into the new house to start acclimating to it.
4. Make Some Last Memories
Unless you're only moving a few streets over, moving usually means saying goodbye to a lot of people and places you love. It may be awhile before you're able to see them again. Make the most out of your last moments there and create some lasting memories.
Spend time with the families, friends, and community leaders that have made an impact. You don't want to remember where you came from and regret not spending time with those you care about.
Be sure to take a lot of photos too. While people and places can't come with you, pictures can. You'll have some physical memories to hold onto and cherish. While they might make you sad at first, in the long run you'll be able to smile at all your happy memories.
The moving experience sets the tone for your new life, especially for any young children you bring along with you. Start planning and preparing your checklist now and your move won't be so difficult of an endeavor. Focus on the new opportunities and new places, and soon you'll be comfortably settled in your new home.