Studies show that pimples and acne marks are behind your awful mood. Dealing with this acne or pimple problem is complex for many people with self-confidence. They look for quick solutions to get rid of marks and pimples. But, an uninstructed approach is likely to be more harmful than beneficial. You don't need to use skin products loaded with harsh chemicals to treat pimples. Changing your routine skincare products and employing a good face wash for pimples can significantly help you.
Face Wash for Pimples and Acne Marks
When choosing a good face cleanser product, we would either choose a soap bar or a face wash. We all are sensitive towards our skin and face care. But, how many of you are using the right product? Research suggests that our facial skin is more tender than other body parts. The gentle care our skin needs can hardly be provided by a soap bar.
Moreover, to a minimal ratio, women use a face wash as their daily cleansing product, not due to carelessness, but due to lack of awareness! Furthermore, we should not overlook that a single face wash will not work for all skin types. A thorough understanding of the product can make a massive difference in excellent facial health care.
Pimples and acne are among the most annoying facial issues due to poor facial cleansing and care. Nevertheless, there are different face wash products specialized in treating pimples. Keep reading for a better understanding!
What is a face wash eventually?
A face wash is a mild cleanser that helps get rid of dirt, oil, and pimple-causing germs. In addition, it helps prevent pimples by cleaning the facial pores. You might be in awe of why face washes are manufactured, why they are precisely used for the face, and why soap does not tend to be suitable for the face.
Our skin has a certain level of pH. Our face, skin, moisture barrier, and pH ring up with the cleansing agent. Applying a soap bar to your face will wash away the natural oils generated by the skin, leaving the skin looking dry and dull. In addition, harsh chemicals present in some soap bars can elevate the pH level on our skin, which can further cause dryness and irritation. However, a face wash cleans pores and softens the facial skin.
People often come up with the question, "when and how to use a face wash?" It is good to follow the user manual printed on the cover of your face wash. It is recommended to use a face wash twice a day to maintain a healthy skincare routine; firstly, when you wake up and, secondly, before sleep.
Try one of these face washes for pimples.
Before buying any face cleansing product, it is crucial to determine whether that product is suitable for your particular skin type and will tackle your problem effectively. Nevertheless, let's start the journey of discovering the best and the most effective face wash.
Try Glossian Face Wash – Glossian Face Wash is particularly formulated to treat acne, blackheads, pimples, and pigmentation of the skin. The face wash includes natural herbs that serve as natural moisturizers and oil controllers that help prevent skin infections, melt away dead cells, and enhance circulation to make your skin glow and look more beautiful. In addition, it also restores the natural oil balance in your skin. The regular use of this face wash ensures smooth, soft, and radiant skin.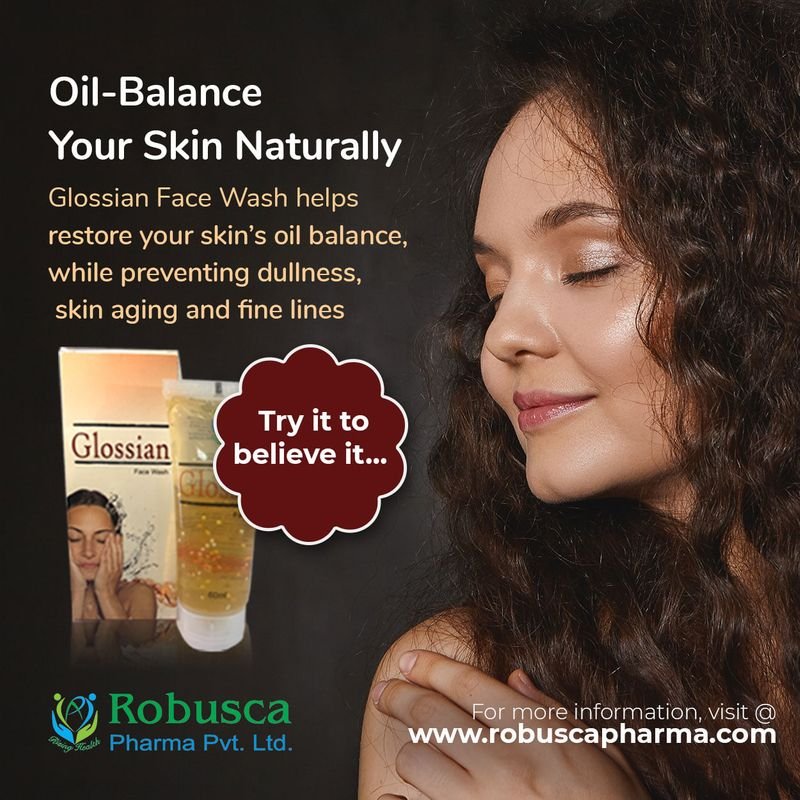 Neem and Tea Tree Face Wash – This magical face wash is formulated with ayurvedic disinfectants that aid in treating pimples and acne. The antioxidants – rose and neem – present in this face wash protects your skin from the damages caused by pollution and UV rays. In addition, the anit-inflammatory and anti-bacterial properties present in tea trees help maintain oil balance and treat acne on your facial skin. The vitamins enhance your skin tone by lightening scars and blemishes.
Vitamin C Gentle Foaming Face Wash – Choosing a suitable face wash for people with oily skin is imperative. Regardless of how much you try to stop your skin from getting oily, it happens! The elements present in this foaming face wash, aloe vera, vitamin C, and turmeric extract, will rejuvenate your skin. It eliminates dirt and impurities from your face and protects it against possible damage. Vitamin C is a potent antioxidant that helps improve your skin while keeping it smooth and moisturized. On the other end, turmeric is known to have anti-inflammatory and antioxidant properties that help reduce acne.
Green Tea Pore Cleansing Face Wash – This vegan and SLS-free face wash are rich in antioxidants. Green tea extracts make your face clear and acne-free by controlling sebum production. Besides, glycolic acid present in this face wash gently extracts excess oil and helps keep your skin clean and glowing.
Coffee Face Wash – Pimples are the most annoying thing people with oily skin often experience. Coffee is high in antioxidants and is beneficial to cleanse oily skin. Making it part of your routine face cleansing regime will help you get rid of dirt and oil and fight against pimples. A face wash with coffee will nourish and energize your face and make it look radiant and fresh. Regular using will make you look more attractive and younger.
YOU MIGHT ALSO LIKE:
Final Takeaway
Regular care steps are an effective way to maintain healthy facial health. Any mild face wash for pimples is the most crucial necessity to eliminate oils, dirt, and bacterial elements causing pimples. The best five face washes listed here are formulated with various natural ingredients that will help you maintain healthy skin providing you with the benefits of various natural medicines.