Travel
Where Is the Safest Place to Live in Hawaii?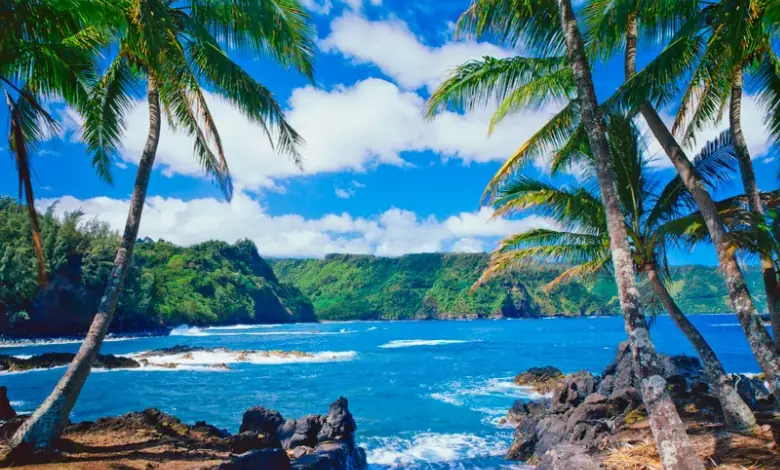 When we hear "Hawaii," most people imagine a beach vacation with surfing and snorkeling. However, the gorgeous Aloha state can also be a wonderful place to settle down. While life in Hawaii is simpler than other places in the US, it doesn't mean you won't get to enjoy a bit of urban exploration.
So, whether you want to live closer to the sea or want to get away from the big city life, you'll find that Hawaii has something for everybody. Of course, living somewhere is much different than visiting there as a tourist. If you want to find the safest place to live in Hawaii, you've come to the right place.
This article covers the best communities to live in Hawaii. Read on to discover some great destinations in Hawaii.
Honolulu
Honolulu is one of the safest cities to visit as a traveler, but also in Hawaii overall. As the capital city, you're sure to get acquainted with the Hawaiian lifestyle here. If you aren't ready to let go of the urban life, this could be the place for you.
Honolulu is the ideal destination if you plan on traveling to the mainland often. As a popular tourist destination, you'll also be able to visit other islands with ease. Honolulu is rich with job opportunities, so you can get to work as soon as possible.
East Honolulu offers a combination of urban and suburban living. Thanks to the strong sense of community between neighborhoods, you'll never feel unsafe.
Mililani
If you're moving to Hawaii to start a family, consider living in Mililani. Mililani sits at the heart of Oahu, with many green spaces and recreational centers. Mililani is a suburban paradise, perfect for those who want to live at a slower pace but still want to stay close to all the fun stuff.
One of the best parts about living in Mililani is the weather. Thanks to its elevation, Mililani enjoys milder summers. Mililani also has high-rated public schools, trendy restaurants, and golf courses.
Kona
If you're an outdoorsy person, you're sure to enjoy living in Kona. With sprawling jungle paths and gorgeous beaches, Kona is the perfect destination if you're chasing the island-living dream. This city offers all types of outdoor activities.
Aside from surfing and scuba diving at the beach, you can also enjoy hiking, horseback riding, and more. Kona has all your favorite stores, like Costco, Target, and Starbucks. However, you'll also get to enjoy local businesses that make up the island's character.
The weather is pleasant all year round, with only some mild rainfall from April to October. You'll find plenty of single-family homes and a warm atmosphere among the residents.
Kailua
If you don't want to live too far from the big city, consider moving to Kailua. Located in Honolulu County, Kailua is a small and more laid-back suburb. You'll get to enjoy a slower pace of life, and traveling to the city won't be too much of a hassle.
Kailua lies in close proximity to other hotspots, like The Mokes, Lanikai Beach, and North Shore. Watersports are more popular among the residents. However, you'll also get access to other activities like tennis, cycling, and golf.
Kahului
If you're working on building a career, Kahului is the best place to do it. Kahului has a thriving job market, making it more attractive to the working class. Located in Maui, this town has a vibrant dining and shopping scene.
Despite that, Kahului isn't popular among tourists, so you'll never have to struggle against large crowds. Kahului enjoys a comfortable climate with mild winters and summers.
Because Kahului doesn't get a lot of visitors, you'll feel right at home in the community in no time. It's also the strong sense of community that makes Kahului a safe place to live.
Poipu
If you love enjoying some retail therapy during your days off, Poipu may be the place for you. This small Hawaiian town sits in Kuaui County on Kauai Island. Poipu is best known for its shopping centers and quaint boutiques.
You'll also find Kauai's best restaurants in Poipu! Of course, you can't miss Poipu's natural wonder, the Spouting Horn blowhole. There are plenty of hiking trails to traverse if you want to explore the outdoors.
Poipu attracts people of all ages due to its low crime and poverty rate.
Kakaako
Kakaako could be your new home if you don't mind a bit of extra sunshine. This town has less rainfall than other places in Hawaii, but it does mean that summers will be much hotter. Kakaako is the perfect place for people looking for new experiences.
You're spoiled for choice when it comes to events, activities, and hangout destinations. Kakaako is becoming increasingly popular, and recent developments mean there are plenty of houses on the market. Kakaako is a great place for entrepreneurs and working professionals.
There's an abundance of co-working spaces and opportunities to network with people in your industry. You'll also find a ton of job options for freelance gigs or full-time positions. Kakaako also has a vibrant nightlife, which is a huge plus if you love to indulge in some drinks and fun.
Planning a Move to Hawaii
If you're moving to Hawaii, it can be easy to lose yourself in the idea of living in paradise. Don't spoil your new life by forgetting to plan ahead. Moving to Hawaii can be difficult if you have a lot of baggage.
You can find a few valuable moving tips in this article on "How to move to Hawaii from California."
The Safest Place to Live in Hawaii
Now you know the safest place to live in Hawaii. Hawaii is more than a tropical paradise. There's a rich culture and sense of community among the locals that will help you feel right at home.
Living in Hawaii does come at a price, with the cost of living being higher than the national average. This means buying a home can be difficult if you're on a budget. Check out our other blog posts to learn about real estate in Hawaii.