Sports
What You Need to Know Before Betting on College Football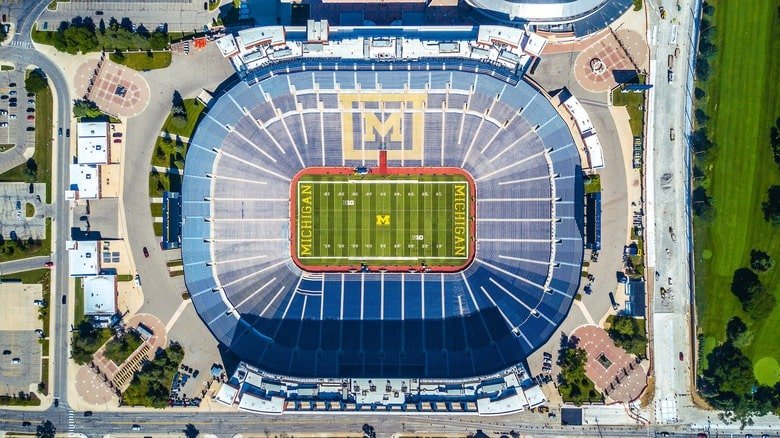 Online betting is now live and legal in a lot of states across the US. Online sportsbooks let you create an account, make a deposit, and start placing real money bets within a few minutes. In addition, many offer big bonuses to make betting even more exciting. There are loads of sports to bet on and lots of different markets for every game.
Aside from the NFL and NBA, you can also bet on college sports, which usually feature far more games in a season. College football betting has grown in popularity thanks to the exciting and unpredictable nature of games, as well as the sheer volume of matches every game week. If you want to get started, there are a few things you need to know first.
Joining an Online Sportsbook
Before you can place any bets, you need to choose an online sportsbook and sign up. When choosing the site you use, make sure you always pick one that's legal and licensed in your state. The license is a mark of trust, and it means you can safely join and start betting without worrying about your funds or personal details being misused.
Creating your account is really simple. You just need to provide your full name, contact information, and address. You'll be asked to verify this, and most sites will also confirm your location before you can start betting. Once all the admin is out of the way, you can make a deposit, claim your bonus, and place your first bets.
Choosing Your College Football Bets
When it comes to betting on sports, you need to think carefully about your choices and back every bet with research. Sports betting is a unique form of gambling because you can use your knowledge of the game to improve your chances of success. You don't necessarily need to be an expert on the NCAAF, but the more you know about the game, the more success you'll have.
College football has a huge number of games in most game weeks, far more than the NFL. This means you have more options to choose from. While you'll have more chances to find value with all these games, you should be selective over which you bet on. You don't need to bet on every game, and it's difficult to research that many effectively.
Stick to a few different games, and make sure you research each one. Look at the current team news, form, and head-to-head statistics. Consider whether or not the teams are rivals, as this can have an effect on the result too. All of this information is available online, either through traditional sports news sites or on social media. Last but not least, look up the weather forecast, as this will also impact how the game is played.
Betting Responsibly
Whether you're betting just for fun or looking to make a profit, you need to make sure you're always betting responsibly. This means not betting more than you can afford to lose and not letting your bets get in the way of your life. Sports betting is a lot of fun, but for some people, it can become a problem.
It can be easy to get carried away sometimes, especially after a big win or loss. You should manage your budget and bankroll properly in order to prevent yourself from betting too much. If you find it hard to stay in control, all legal sportsbooks will offer account control tools. Deposit limits and spend limits are easy to set up, and you can self-exclude if you need a break.