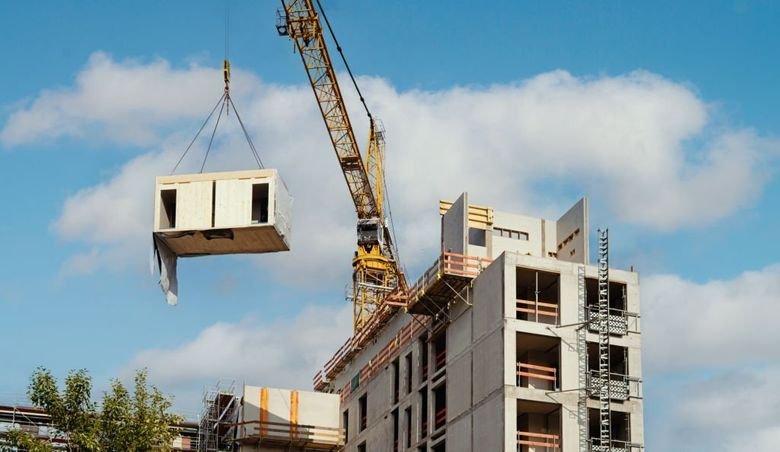 A modular building is a large structure assembled in a large warehouse and then sent to the desired location. Modular buildings are created indoors in climate-controlled facilities, so they offer a higher level of quality control. They can be stacked or next to each other for custom designs and sizes.
Modular buildings have been picking up steam and are now used in several scenarios besides office spaces. As a result, it's expected only to grow stronger and make $115 billion by the year 2028.
Modular buildings are portable – you can temporarily lease them for as long as you need. This means that the space solution for your project can be installed and removed quickly and easily, making modular buildings the ideal option when your needs are only temporary. In addition, modular buildings are much easier to lease out than traditional structures because of their versatility and wide range of options.
1. Affordable
Leasing pre-owned modular buildings can be a more affordable option for a company looking to lease space. Not only do the costs of building from scratch come off the table, but the leasing money stays in your pocket too.
2. Environmentally Friendly
Modular buildings are more environmentally friendly and recyclable than the average building. In construction, they require fewer raw materials and produce less waste; once deconstructed and recycled, we can use the materials for many purposes. In addition, pre-owned modular buildings are often in better condition than traditional ones.
3. Convenient
Renting or leasing a modular building can be a cost-effective way to accomplish multiple goals. You can rent for as little as one month or many years, with the option of buying your modular building anytime during the lease period.
4. Customizable
Modular buildings are significant because the pieces can fit together like puzzle pieces to make as much space as you need! Of course, it's also possible to buy a modular building on its own, but it's more likely that you'll add it to your existing commercial property. The design of modular buildings is fully customizable and can be changed however you want.
5. Quick Occupancy
Modular buildings have become an increasingly popular choice in recent years. They are shipped to a designated building site and installed in a few days, which can be helpful during the peak of construction on new housing developments.
Leasing a Modular Building
Used Modular Buildings
Used modular buildings offer a lot of convenience and affordability. Past our inventory includes: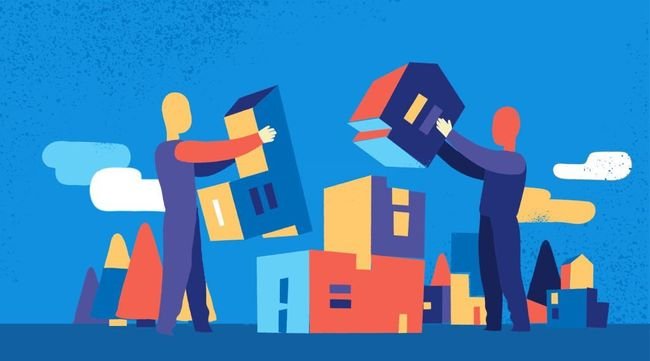 Modular Offices: They're available in various sizes and are fully wired for data connectivity, have a disability-friendly bathroom, and can easily be relocated to serve as temporary space.
A modular pro-shop building is typically a tiny ranch house, clubhouse, or converted garage with rare trade shops for things like restaurants, country clubs and golf courses.
Spending a little extra money to get used to modular classrooms is an excellent way for a school to expand space quickly.
A modular cafeteria includes a kitchen, large dining area, and storage room. It's perfect for weddings, schools, military branches, and government organizations.
Modular bathrooms: These buildings come in various designs, sizes and even handrails for handicap access. They have a temporary feel but work as well as the main bathroom when it's being repaired.
Temporary Modular Buildings
Temporary modular buildings come in handy for many cases, such as during building construction on the main facility or when there is an immediate requirement for additional space. They are also ideal for events or projects requiring a shorter lifespan structure. A temporary lease is most often between one and five years. Some of the most popular types of modular temporary buildings are:
Modular offices can offer a transition space for employees to work during a company move and to handle the overflow.
Modular classrooms and dorms: When you're in the middle of a construction project, a modular classroom or dormitory can be your temporary student housing solution.
Temporary Medical modular facilities are increasingly popular in today's society due to increased hospital overcrowding during crises like the COVID-19 pandemic.
Modular job site trailers can offer your workers temporary office space when they work on quick projects or need a new site.
Permanent Modular Buildings
There are plenty of benefits to using permanent modular architecture in the workplace. They are quicker, more affordable and also long-lasting. The configuration is highly customizable and can suit the needs of whoever's using it. Some common types
Modular classrooms can help schools in need of additional space. VESTA modular classrooms have been used for various purposes, such as elementary schools and school expansions.
Permanent modular offices: A modular office provides a company with more space without construction. Modular healthcare facilities: Some medical facilities may benefit from converting to permanent modular housing. You can use them for medical offices, diagnostic imaging suites, and dialysis units.
Leasing Options
There's a leasing option for everyone, including:
Short-term: Short-term leases are more affordable, with only a few months or years committed. Long-term: If you plan on having your business open for at least two to five years, then long-term leasing options may be what you're looking for. However, we also offer long-term leases as well as indefinite ones.
Lease-to-own is a popular option for building modular spaces. You can purchase at the end of the lease agreement, but it might make more sense to buy if you need longer-term space.