Real Estate
Top 2020 Construction Project Management Software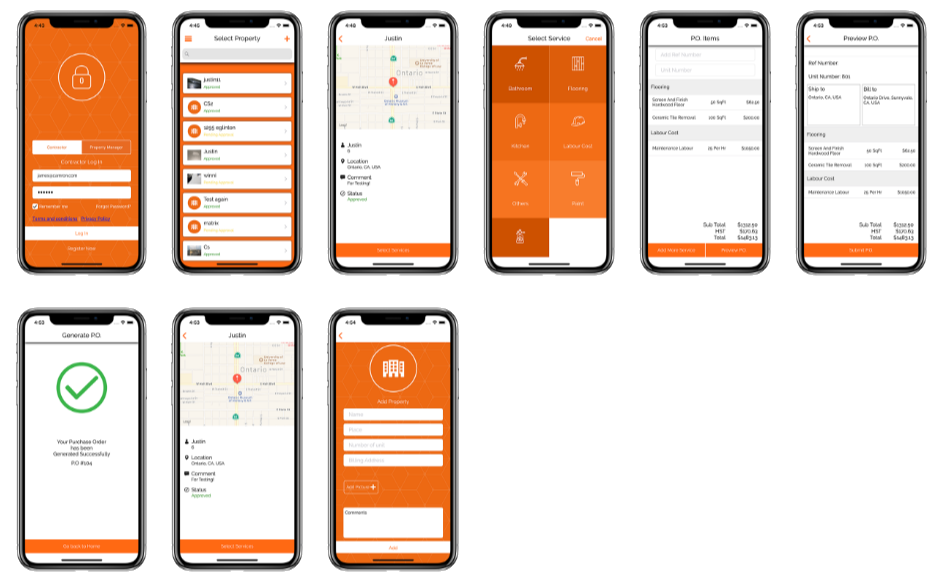 Construction project management software is used for various construction projects like residential, commercial, agricultural, industrial, institutional, environmental, and civil. The project management contractors indicate the right objectives and plans, enhance the efficiency of the available resources, execute several operations, amid various other things.
CPM (so-called construction project management) is similar in many ways when it comes to project management in other areas and industries like the pharmaceutical, software sectors, and aerospace. However, CPM monitors schedule, budget, and quality.
Top Construction Management Software for Builders and Contractors
Construction project management (CPM) is advantageous with tools required to automate administration tasks, ease estimating and billing, plan schedule and manage workload, focus on document management, and advance real-time communication and resolve issues. There is various trending CPM software, the best contractors in Mississauga like Build Max General Contracting Inc. (BMGCI) often utilize. Each software is essential in its way of completing construction projects.
Buildertrend – This software is used to manage project schedules, tasks, budget, communication, documentation, etc. Buildertrend is, however, the best option for custom builders, constructors, and remodelers; i.e. one who manages custom construction projects. People can access it through any web-connected device. The software automatically brings any scheduled conflicts to the users' attention. Paying out a specific monthly fee, this tool offers unlimited use together with sufficient storage for projects, users, and documents.
Procore – It is a cloud-based software and is specially designed for the construction services providers. The top-notch technology incorporated in the software Procore offers a secure, simple, and easy to use cloud-based application. Having this application, construction service providers can manage multiple projects. It can attract various collaborators and help users keep an eye on the progress of their in-hand projects. Procore is used at a specific annual pricing structure that is entirely based on the way the software will be used.
WorkflowMax – It is a job management software that offers end-to-end project management solutions for leads, quotations, timesheets, project management, and invoicing. WorkflowMax is available at a monthly fee. This makes it scalable based on the company's' workload. It is specifically ideal for architects, building and commercial construction services providers, surveyors and engineers, and other professionals.
BuildTools – This is another web-based construction project management software. BuildTools is specifically designed to manage the back-office processes of custom remodelers and builders including everyone involved in the project. Having this software, users can keep track of their budgets, schedule of the subcontractors, purchase order issues, and various other phrases throughout the project. The BuildTools help users keep their projects in sync and updated. However, it is a single platform that can manage lots; bid management, budgeting, communication, document management, purchase orders, accounting services, etc.
What are the solutions to choose the right CPM software?
If you offer commercial construction services you might be aware of how tough it is to ensure that everything is going as planned. The processes a construction management professional should have are skills, expertise, appropriate tools, and experience. Project managers need to cover a plethora of fields. Throughout the project, they will endlessly need to reach out to various agents based on the requirement.
Also, the astonishing duties of a project manager involve appropriate training, skills, and experience to make sure that the required processes are being managed with ease. An appropriate tool can indeed make the difference and simplify the process. But, for managers choosing one appropriate out of various project management tools is a tough job, especially for the newbies. There are a few things to determine when it comes to choosing the right project management tool.
The key features to determine while choosing a PM tool
All systems are different in various ways. Choosing one best is, however, a daunting process. Each system has its advantage and downside. So, it is good to determine the key features when choosing a project management tool.
Prompt Updates – One of the most essential tasks projects managers have is to monitor that the project is going on with ease, quickly, and as planned. Stakeholders will be interested in knowing the estimated time of the result. However, the system should offer the ability to keep track of each stage of the project at any required moment.
Simple reporting tools – The tool should have an easy to use reporting system. It should enable communication within various sides of the project. This, however, enhances productivity and simplifies the management.
Unhindered access – Unrestricted access is the key to any construction project. Unlimited accessibility allows users to connect with the project irrespective of the location they may be at. However, it is good to invest in mobility.
Secure Cloud Hosting – The tool should store all vital information securely and reliably. Security for various data is very important.
File Sharing – For smooth collaboration, a good file-sharing system is very important. Besides, it should be a secured system that guarantees a highly protected document sharing.
Support – Getting a helpful hand at any time needed to deal with unforeseen issues during the ongoing project is vital. As always said, it is beneficial to work with a highly skilled team within the industry.
Conclusion
Taking these above-treated considerations into account, there are the best chances that you being one of the best project management contractors can end up with the right usable solution. The one that can save a lot of your valuable time and money. Many of these solutions often offer a demo to allow you a free trial. Test them out and find the right solution.