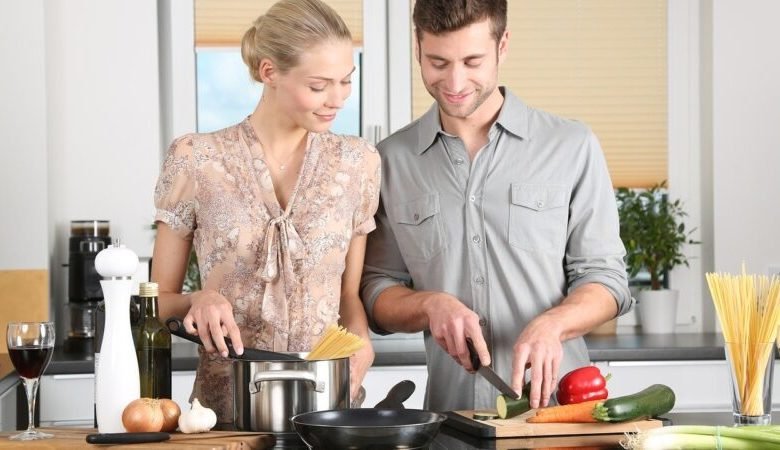 The kitchen is truly the most loved place in any home. Preparing a meal is a wholesome activity, and it requires your complete attention. A good kitchen gives you the vibe which helps you to cook delicious food. From the spacious kitchen cabinets to the china-plates, everything is responsible for providing you with a luxurious feel.
Tips to Make the Most Out of Your Kitchen Space
Kitchen cabinets take up the most space in your kitchen. It is where you store everything to cook your mouth-watering meals. Cabinets showcase the true architecture of the kitchen by enhancing the space and providing a superior design.
Storage is critical when it comes to a wonderful-looking kitchen. While custom kitchen cabinet design ideas can make a world of difference in your kitchen, poor design and demotivate you to cook at home.
10 Tips for a Fabulous Kitchen
Cabinets come in various designs, shapes, and sizes. If arranged properly, even big cabinets can give your kitchen the look of extravagant cooking space. Listed below are 10 tips for a fabulous kitchen including custom kitchen cabinet design ideas which will make your kitchen look beautiful.
1. Multi-colored cabinets
Cabinets with two color options can really enhance the look of your kitchen. It gives a simplistic yet stylish feel. Blue and white cabinets go along together and provide an enriching look to the kitchen. They will easily brighten up your cooking space and add a touch of elegance while cooking. You can either opt for maximum components in one color and the outlines in another color or mix both the colors equally based on the design of the cabinets.
2. Open shelves
One of the most used custom kitchen cabinet design ideas is the open shelves. With open shelves, you get the most freedom to store your stuff. They give you an open feeling and are perfect for small kitchens because they provide a more spacious look. They act as the perfect storage cabinet while providing complete transparency. Utilitywise, you can always see which jars are going to be empty soon and add more stock. You must be careful about the cleanliness as everyone can see what's happening on the shelves.
3. Decorate wisely
When it comes to designing a kitchen, most people focus solely on kitchen cabinets. Decorating the kitchen is as important as decorating the living room. You must take care of the wall colors, flooring, and the wallpaper. Everything should match with the cabinets and in alignment with the personality of your kitchen. Mismatched decoration can destroy the look of your kitchen space. You can add comfy cushions near the bar stools if you wish to add any – which brings us to the next tip.
4. Kitchen bar stools
Whether you have a marble counter or a wooden, it is an excellent design choice to add a lineup of a few bar stools near the counter. You can choose the colors you want. Wooden style kitchen bar stools go with any counter design and style. By aligning them correctly, your kitchen gets the look of proper space for having a meal. Your guests will thank you when they will be able to sit closer to the delicious meal you are cooking.
5. Custom cabinets
You must consider adding custom kitchen cabinets to your cooking space. There are several custom kitchen cabinet design ideas to enhance your kitchen. You can go for warm grey and white cabinets, rustic cabinets, natural & sustainable kitchen cabinets etc.. You need to always ensure that the kitchen cabinets you are installing display the spaciousness of your kitchen along with providing the best utility. Cabinets should not take up more space than necessary. Custom cabinets are designed to fulfill your requirements and ensure you have a lively kitchen.
6. Elegant lighting
Add a touch of brilliance to your kitchen with some elegant lighting. You can add beautiful white bar pendants to brighten up the space near your kitchen and the counter. White lights go with every kitchen design and accurately reflect from the cabinets. If you have too much natural lighting entering your kitchen during the day, adding a few retractable curtains can be of great help. When curtains are down, white light gives a brilliant look to your kitchen space and adds beauty to your meal.
7. Glass cabinets
Glass cabinets add a stylish look to your kitchen space. They provide you with a complete view of the items inside the cabinet while also giving you the look of spaciousness. Glass cabinets are preferred by people to add that sophistication to their kitchen and put their elegant china-plates and cups on display. They also allow you to showcase the stylish wine glasses and other culinary items you have in your kitchen. While glass cabinets are really fragile and should be avoided in families with many children, they will add a shine to your kitchen.
8. Place a rug
A rug near your kitchen counter can really offer an excellent feel to the overall space. It is essential because while most of the cabinets and walls will be in alignment, an empty floor might be a mood killer. If you have a small kitchen, the rug would not be a good idea. However, in larger kitchen spaces, you can place a carpet beside the stools and counter.
9. Experiment with your kitchen
Apart from adding kitchen cabinets, you must keep on experimenting with the colors and lighting in your kitchen. You can style a minimal kitchen or give it a luxury look. By experimenting from time to time, you'll have a new kitchen style every few months. You can install a multi-spaced island or remove the stools for increasing the space.
10. Invite some company
The best tip beside custom kitchen cabinet design ideas is to invite some company over the weekend every now and then. The kitchen gets its feel with friends and family eating delicious meals together. You can get good suggestions from them for your kitchen and restyle it whenever you want. This way, you'll have the best of company and the kitchen.