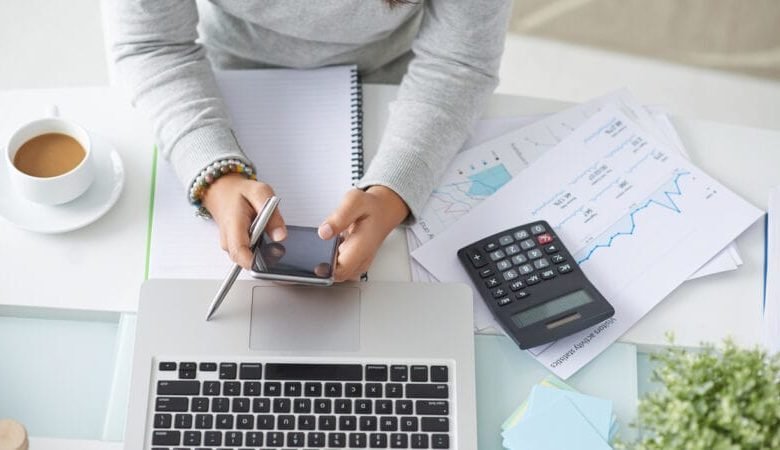 A bookkeeper is one of the more important people in any business, and more so in a startup. Bookkeepers differ from accountants in the sense that while bookkeepers manage the day to day entry of transactions, accountants provide insight into those entries and how you can optimize them.
How To Find A Trusted Bookkeeper For My Startup?
Financial clarity and transparency are highly sought after features in startups. Startups have various goals – making it big, being acquired by an established company, etc. No matter what your goal is, a trusted bookkeeper is a huge asset – they keep your books clean and your mind free of worry. Ambiguity in accounting records can lead to unwanted stress and financial uncertainty, which is the last thing your startup needs during these trying times.
"I do just fine keeping my own books – Why do I need to hire a bookkeeper?"
Hiring a bookkeeper will free up your time, so you can concentrate on strategic decision making to make your startup grow. Professional bookkeepers are massively underrated. An efficient bookkeeper ensures that your books are up to date, that your invoices are filed, and that your bills are paid on time.
A poor bookkeeping system, on the other hand, leads to the delayed filing of invoices and the subsequent delay in receiving those payments, and delayed bill payments affecting your creditworthiness and goodwill in the market.
"How do I find a good bookkeeper?"
In a sea full of capable (and a few not so capable) bookkeepers, finding the right one for your startup is very important. Finding the right bookkeeper for your startup is not as difficult as you think. Here are a few things you need to keep in mind while looking for a professional bookkeeper for your startup:
What industry are you in?
The kind of business you are in will decide what kind of bookkeeper you need. A manufacturing startup has different requirements of bookkeeping, than, say the service or retail industry. As a rule of thumb, look for a bookkeeper with 2+ years experience in the relevant industry. The lessons they've learned in their previous jobs in a similar industry go a long way.
What kind of bookkeeping system are you using?
Your bookkeeper needs to be well-versed with your standard bookkeeping system. There are various Enterprise Resource Planning (ERP) systems you could be using, and your bookkeeping candidate should have worked with or at least be familiar with your system. Most bookkeepers these days have good knowledge of Oracle, Epicor, Netsuite, Microsoft, etc.
Nowadays, finding a bookkeeping service or a professional bookkeeper isn't that difficult. It has become easier to find the right service providers according to your needs thanks to online platforms. If you're looking for an accountant or bookkeeper for your business, you can now use an online platform to simplify your search. It is a very smooth and easy process that will save you both time and money. Among these online platforms is Ageras, which brings together businesses, accountants, bookkeepers, and tax experts. If you are looking for a bookkeeper or a professional accountant for your business, you can simply submit your details and everything will be taken care of for you.
Where do I hire a bookkeeper from?
It goes without saying that you need to hire someone with a bachelor's or master's degree in accounting, or at least someone with a proven track record. Industry-specific certifications are a plus.
There are three different ways you could hire a bookkeeper. The best one for your startup depends on your standing in the market and how much workload the bookkeeper would have.
You could hire an in-house bookkeeper after vetting all their qualifications and references. They should have relevant work experience in your industry, and should be familiar with the accounting software you use.
You could hire a bookkeeper through a bookkeeping agency. These are professional agencies that take up bookkeeping for their clients. Hiring bookkeeping services for small businesses often proves to be cost-effective.
For smaller startups, you could also hire a freelance or remote bookkeeper. This is useful in startups where the number of daily transactions isn't high enough to warrant hiring an in-house bookkeeper. Vetting their experience and references is imperative when hiring someone freelancing. A reputed cloud service provider can offer QuickBooks Accountant hosting or even Microsoft GCC cloud for added security.
Think of key dates and key reports you require
Key dates refer to dates when taxes, reports, filings, etc. are due. A good bookkeeper will keep these requirements in mind while working on your books.
How much will a bookkeeper cost me?
A bookkeeper's charges depend on the workload and the amount of responsibility on their shoulders. A bookkeeper taking care of even regulatory filings will obviously have a higher rate than a bookkeeper whose only responsibility is recording transactions. Most of them charge a flat rate/monthly salary, but some do work by the hour.
How you hire a bookkeeper also determines how much it costs. A full-time, in-house bookkeeper will cost you much more than a remote bookkeeper will. However, that comes with the advantage of having a bookkeeper around so you can clarify any doubts you have immediately.
In Conclusion
Startups, especially the unfunded ones, are often starved for cash. Tracking your profit & loss account as well as revenue & expenditure is necessary to maintain the financial health of your startup.
As your startup grows, so do the number of transactions, and the receipts & payments – this is when you really need a bookkeeper. Billah & Associates Inc. provides excellent bookkeeping in Etobicoke, CA, providing you financial stability as well as freeing up your time to steer the ship.