Travel
Fun and Memorable Things to Do in Death Valley as Soon as You Arrive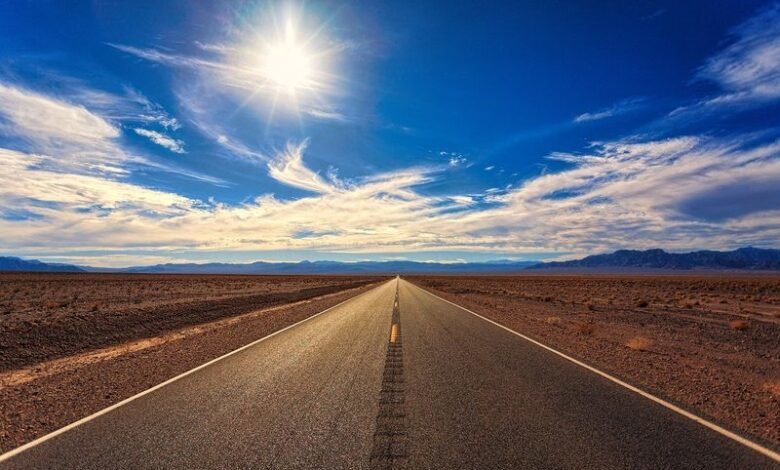 Death Valley is the aridest place on earth. Yet it super blooms with wildflowers, butterflies, and bees under the right spring conditions.
This dazzling super bloom happens once every ten years, so the chances of timing your vacation to match are very slim. However, Death Valley has many unique tourist spots, vistas, and activities regardless of the super bloom.
Knowing how to make the most of your time in Death Valley is the trick to an ideal vacation. So, check out this list of the tops spots to visit as soon as you arrive in Death Valley.
Stand at Dante's View
If you are traveling to Nevada and arrive early in the morning, your first port of call could be Dante's View. Consider renting a car and enjoy the two-hour scenic drive from McCarran International Airport to Dante's View.
You'll have unobstructed scenery across Badwater Basin, the lowest point in the US. Aim to get there before 10 am in the summer to avoid the 90-degree temperatures. In winter, wrap up warm because it will be windy and cold.
Meander Along Artists Drive
Going to Nevada with a car rental is a fantastic idea. Dump your luggage inside and head to Artists Drive, a unique one-way 9-mile route.
Depending on how often you stop and take photos of the views, it takes 45 minutes. The road will lead you around towering mountains and is thrilling to drive.
After halfway, you'll arrive at Artist Palette, the main lookout point. Here you can grab photos of the unique rock formations and colors. It should be your first stop if you've never seen a blue, purple, or turquoise rock.
Hike Gower Gulch
If you've done a long-haul flight or overnight bus, the last thing you want to do is more sitting. In which case, you'll enjoy a moderately easy three-hour hike around Golden Canyon and Gower Gulch.
Pack lots of water and other travel essentials to ensure your safety. Surrounded by desert mountains, you'll feel like you are in a Starwars movie. In fact, some of the scenes were shot in Death Valley. Can you recognize them?
Avoid the Heat at Darwin Falls
Death Valley is a desert valley, so avoiding the blistering sun is challenging. However, you can seek refuge beside the incredible year-round waterfall Darwin Falls.
You'll hike through an oasis to see this unique dessert waterfall. In addition, local vacation industry specialists offer land and air tours of the area.
Follow the Rim Trail Around Ubehebe Crater
The trail is 1.5 miles and will give you an insight into the historical event from 2100 years ago that caused the crater. Try to capture the crater's black, white, red, and sand colors in your photos.
The ideal time is in the morning as shadows emphasize the coloring. There are also lesser-known craters, such as Little Hebe, within walking distance.
Evening Activities
The travel industry has no open or closed time, nor does Death Valley National park. So, if you would prefer to relax at hotels near Death Valley first, you can still explore at night. The top three evening activities are:
Stargazing at Mesquite Flat Sand Dunes
Full moon hiking at Badwater Basin
Night Photography at Zabriskie Point
Visit Death Valley for Lifetime Memories
The sheer size, grandeur, and unique landscapes of Death Valley stun tourists every year. To kick start your vacation, jump into these activities above as soon as you arrive.
Check out our other travel blogs for more fabulous travel destinations and insider tips.