Education
Spend Your Gap Year in China by Teaching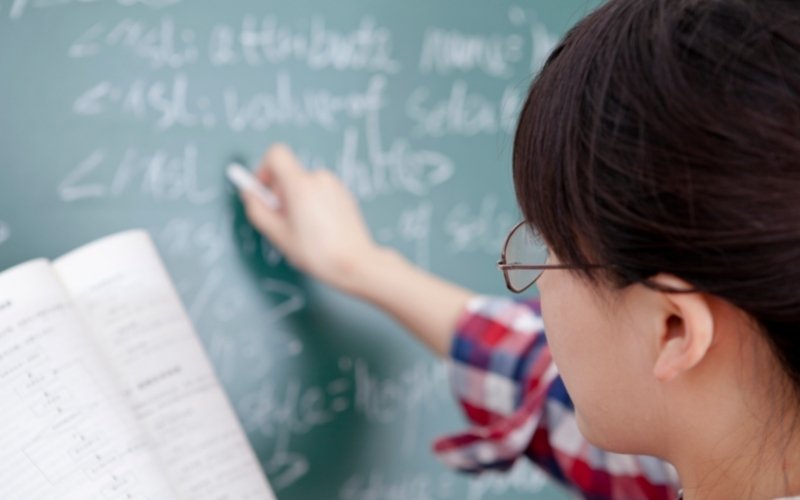 With a well-thought-out plan, gap years could be the best experience you may have through cultural immersion in a foreign country while developing and equipping yourself with skills for the future.
Teaching in China during your gap year can be an excellent opportunity to unravel your passion for teaching, hone your communication skills and explore the road less travelled of the Chinese and possibly other parts of Asia. China is huge, spanning approximately 9.6 million square kilometres. In this vast expanse, the modern and old-world co-exist, making your gap year a truly incredible adventure.
Why teach in China?
It is important to note that teaching in China may not be a glamorous lifestyle but offers a unique experience and more often a self-discovery journey. Teaching jobs in China are just about anywhere; from bigger cities like Shenzhen to rural towns where there is still a demand for the English language.
The Chinese are welcoming of foreign teachers and there are many well-established programmes and agencies that facilitate teaching stints. Most teaching jobs require a 10 to 12-month commitment, and in view of this, you may also apply on your own to various institutions. From kindergarten to tertiary schools, the demand for the English language is across the board.
What is generally required to teach in China?
How do you get started for your gap year in China teaching English? It is good to prepare your Z Visa application early and understand the contract between you and the recruiter to ensure expectations are aligned.
To teach English in China, here is a brief guideline of requirements:
Be a native English Speaker
A Bachelor's degree in any field
Teaching English as a Foreign Language (TEFL) Certificate or 2 years teaching record
Under 55 years old
A clean criminal record
The finer criteria will vary according to the individual agency or programme coordinator you have applied with. Again, do take the time to comb through the details and ensure you are fully aware of terms and conditions.
What is the salary like?
As a foreign teacher, you can expect a salary higher than the local average which affords a comfortable local lifestyle. Monthly remuneration varies according to the school you are teaching in, hours, and experience. Salaries can range from 15,000 RMB to 30,000RMB with accommodation and two-way flight tickets usually part of the benefits package. Given the low cost of living, even if the salary package is on a lower scale, it is still higher than the average wages within the city and your expenses can include cab fares, and weekend vacations to other parts of the country.
On this note, it is good to know that teaching in China as a life experience outweighs the objective of striking it rich, which is also aligned to the point of taking your gap year to enrich your life experiences more so than your pocket.
What schools are there to teach in China?
Now you may wonder, what kind of schools are there in China and which age group should you be teaching? There are generally two types of teaching placements; public and private. Both types of schools cater to young and old such as:
Kindergarten
Primary School
Middle School
High School
University
Private Language Institutes (For all age groups)
Public school teachers are given the liberty to design their own curriculum and independent lesson preparation is expected from the teacher. Public school classrooms can accommodate up to 40 to 50 students in a class. If you are new to teaching, you will definitely hit a steep learning curve. Foreign teachers are likely to be a minority in public schools, so this makes you want to up your social game.
Private Language Institutes are similar to tuition centres and usually attended after-school hours. Weekends are likely to be busy given that the nature of these schools is considered extracurricular. As employees of these centres, you are expected to execute the curriculum outlined by the school in smaller classroom settings. Your colleagues are likely foreigners like you.
Kindergarten jobs in China – Yay or Nay?
If you love young children and have the energy and passion to make lessons interesting and engaging all the time, teaching in a Chinese kindergarten is generally the highest-paid, also often requiring highly qualified teachers to match parents' expectations.
Kindergarten jobs in China offer comfortable working conditions with a light teaching workload; one session in the morning and afternoon. Nonetheless, school sessions are still a full day from 8.30 am to 5.00 pm to accommodate working parents.
There are Chinese and Western kindergartens and Chinese parents pay good amounts of monies to prepare a solid foundation for their children. The curriculum may have their different pedagogy approach, but both schools are still focused on holistic development and adopting more of the English language in subjects and lessons.
Do I have to learn Mandarin?
As China develops itself, learning Mandarin prior to your arrival, is handy but not compulsory. Train stations and major points of interest have English. In fact, English as a school subject has been part of the school curriculum, so it is okay to have zero knowledge of the Chinese language before starting your gap year teaching.
There is an emergence of the Chinese Middle Class where they are ready to embrace more, learn more, and consume more of the world outside of China. English is in demand and parents may want their children to have extra lessons apart from the curriculum to 'get ahead'. Private tutoring is possible to earn more for your weekend getaways but is subject to your employment contracts.
What else is there besides teaching in China?
Teaching and living in China for a year has one major attraction for gap year students. Exploring China! It is phenomenal what the Chinese have achieved in their rich history and what they are striving to achieve in the future. From cosmopolitan cities such as Shanghai to spectacular Mongolia, China gives you ample room for exploration and travel adventure.
Moreover, Chinese cuisine is a feast for both the stomach and eyes! The local street fare is equally tantalizing as any restaurant in China. To top it off, food prices are generally wallet-friendly which makes teaching and living in China even more attractive!