Travel
Mongolia- The land of Blue Skies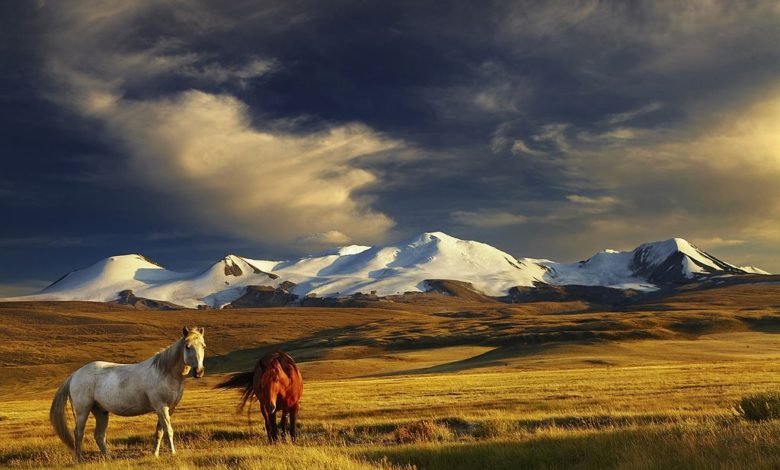 Mongolia, with its beautiful and rugged landscape, has always been a center of attention for many people throughout history. From the reign of Genghis Khan and the conquest of Mongols, Mongolia was the center of attention for centuries counting as a formidable force and now it counts as a serene tourism spot.
Gobi Desert
One of the most famous places in Mongolia and most certainly in the world is the Gobi desert. This desert is known as the biggest desert in Asia comprising of not only dunes but a flourishing flora and fauna because of the multiple habitats existing in this desert space. Gobi desert also played an important archeological discovery in terms of dinosaurs as many fossils and clues about the past were discovered here. Gobi desert is a must-visit attraction in Mongolia. Tours can easily be arranged in all budget ranges.
Steppe
Mongolian steppe is home to many nomadic tribes and is also open for tourism. Nomadic people are very hospitable and value travelers very much. Tourists are invited to experience the nomadic lifestyle and take part in the many activities available to tourists including horse riding and hiking. Another special activity is camel riding. Mongolia is home to the Two-humped Bactrian camel which is a notable attraction of the steppes.
Terelj National Park
Trip to Mongolia is a historical journey as Mongolia was home to the famous conquer Genghis Khan and his Mongol crusade to conquer the world. Mongols honor their ancestor by the gigantic statue in the Terelj National park. This natural conservatory is a national treasure as it tries to keep alive the Mongolian traditions, culture, and history. Here, tourists can take part in stargazing at night and the scenic mountains and geological monuments like Turtle Rock during the day.
Mongolian winters
Due to the harsh Mongolian climate, there are many winter attractions in Mongolia making it a multi-seasonal destination. The Mongolian capital Ulaanbaatar is recorded to have temperatures in -40 degrees in the winter season. The steppes and desert also get covered in snow, making for a magnificent sight and a snow-filled excursion. Mongolia is also the largest producer of cashmere and its markets are filled with cashmere goods along with Yak wool for the entire winter season. Winter tourism in Mongolia also features dog sledding in the countryside making for a memorable experience.
Tourism in Mongolia also includes fishing tours. Mongolia has large reservoirs of freshwater lakes and rivers namely Terkhiin Tsagaan Lake, Chuluut River, and Tamir River which are a fishing hotspot among many others. These fishing spots attract many tourists as well as locals to have a good time and enjoy fishing.