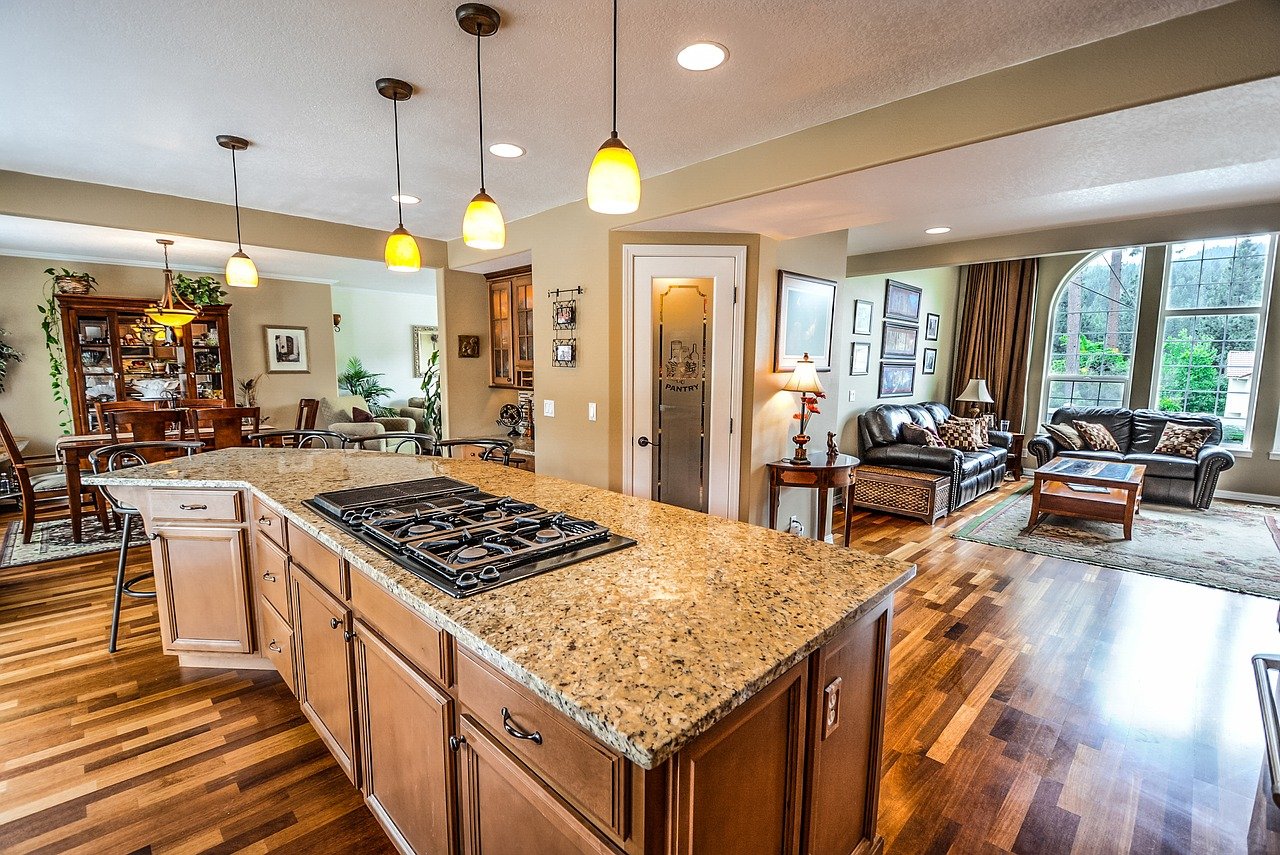 The idea of getting a well functioning kitchen is quite exciting. If you are planning to remodel your kitchen shortly, it would be good to learn about the latest trends and identify the best kitchen cabinet solutions that could fit well with your space. Choosing one best from the endless possibilities is a tough task but an expert in the field can help you learn recent trends of 2020.
Planning to Remodel Your Kitchen? Review the Best Kitchen Design Trends
Whether you want to completely transform the look of your kitchen to add new appliances, or you are engrossed with the new trends of countertop or lightings, or you want to have an artistic or modern kitchen with the best kitchen cabinet solutions, there are arrays of options you can consider to match your specific needs. Remember, your kitchen is the area that reflects your personality and lifestyle so making the best use of your kitchen renovation project, follow the best tips to give the space a special touch.
#1: Get a backsplash that can be used as a shelf
Backsplashes that expand the shallow shelves are increasingly becoming one of the best kitchen trends. For this explicit purpose, the backsplashes are typically manufactured with natural stones like granite or marble.
#2: Keep your kitchen more organized with storage walls
If facilities and flooring are the hands and feet of a kitchen then the cabinets are the heart of the space. Cabinets are the easiest and quickest way to completely change the look of your kitchen area. Rather than installing multiple small-sized cabinets, a full wall storage cabinet is an ideal choice. Install a couple of tall cabinets – based on the requirement – that goes from the kitchen floor to the ceiling. Opt for this option, if you especially have limited space to store a big pantry. You can with ease look for the best closet storage solutions online and have something make the most of your kitchen space.
#3: Give the space an attractive look with black kitchen cabinets
Black tends to be the best natural hue for kitchens. Have black cabinets or install accessories like tiling or fixtures and fittings in black. Moreover, matte finishing is the most preferred option. It will develop the feel of natural stone.
#4: Opt for minimalist and discrete handles for the kitchen cupboards
2020 has already started experiencing a discrete trend of cabinet knobs and handles. Today, they are either hidden or are much slimmer. Out on the market, you will get arrays of discrete looking knobs and handles. Get handles that can be fixed above or under the cabinet doors. Install them in a way they stick out only slightly. You can also opt for similarly colored long and slim handles for a more traditional feel.
#5: Consider neutral and warm color hues
Grays, beiges, and browns are some of the most trending neutral and warm colors. When it comes to fittings, warm color hues like golden, copper, black, charcoal grey or champagne are the best ideas to consider. However, if you are looking to have a shining look opt for matte finishing.
#6: Create an attractive kitchen space with fluted glass cabinets
Install some shelves with glass facades to get the trendy feel. Fluted glass cabinets allow you to display your prized possessions. Fluted glass is the ideal option for kitchen cabinets since it doesn't divulge the contents in the cabinets entirely. Together with highly contemporary cabinets, the fluted glass tends has become one of the best kitchen cabinet solutions. You can also use this option as a sliding glass door for the pantry.
#7: Upstage your kitchen with natural materials
The quality of the material to be used is vital to consider when it comes to kitchen remodeling. If you are interested in having a more minimalist look that allows natural materials, transform your existing boring kitchen into a trendy cooking space, choosing materials like quartz, wood, or marble is the right way to move ahead. And when it comes to tiling, matte finishing is the most susceptible thing. Since we are talking about tiling, opt for high shine finishing and out-of-the-ordinary shapes.
#8: Get large pantries to give your kitchen a clean look
Large pantries can make your kitchen look cleaner. If you have a huge kitchen space, this trend is immensely for you. A bigger pantry will allow you to organize each item in a way they are easily accessible. However, having it you don't need to bend down again and again to find something that is at the back of a cabinet. Large pantries also allow you enough space to hide extra or rarely used items so that the kitchen looks cleaner.
#9: Install hidden range hoods
In many kitchen settings, range hoods don't aesthetically look pleasing. However, kitchen remodeling experts are now suggesting to hide them. Hidden range hoods will be one of the everlasting trends in 2020 including more years. Usually, the range hoods are integrated into the kitchen cabinets. At the least, the air duct looks like it is a part of the wall.
#10: Buy appliances with trending colors
Following the trendy ideas of having warm and natural colors, various appliance manufacturers have come up with new smart products-finishes with the combination of charcoal gray, champagne, and brown. We are in the era, where kitchen appliances are going to get smarter, may it be a refrigerator or cooking range. These smart applications allow you to set reminders by getting connected with your smartphone.
Kitchen remodeling is a substantial investment that should be taken care of properly. Together with choosing and picking materials and finishing details for redoing your kitchen, considering the usability, different elements, electrical outlets, etc. are also essential. You can get the best help of a reputable kitchen designing company to prevent any sort of mistakes and get the best solution for kitchen cabinet Mississauga. A professional can ensure in the best possible way that your kitchen once renovated is functional, well organized and fits well with other parts of your house.