Lifestyle
What You Should Know Before Booking A Luxury Yacht?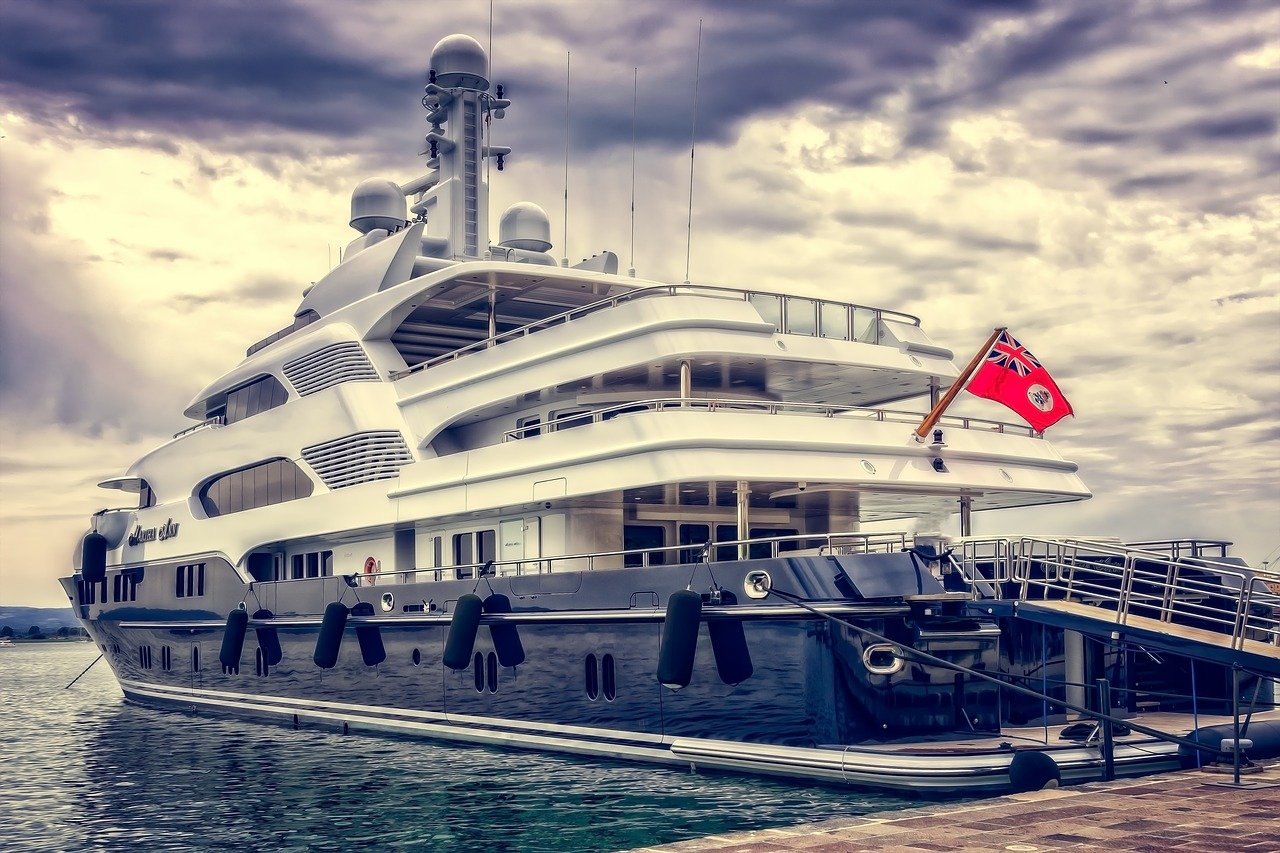 Holidays and events on a yacht are increasingly getting popular. Renting a yacht offers utter flexibility and freedom. Moreover, the process of booking a yacht has become quite simple. You only need to search out a reputable yacht rentals agency through the internet – as seems to be the best way – and pay for the suitable offers.
Planning To Book A Yacht? Here's What You Should Know Before Booking A Luxury Yacht
Have you ever thought about spending a family vacation on a luxurious yacht? Yes, indeed! Yachts are generally considered to be the peak of wealth that provides you the mansion-like feel when offshore. Yacht rentals can be the best way to make your family holiday extra special. Before you plan to make your loved ones experience the taste of luxury under the open sky and on the water, it is good to understand a few crucial things about chartering a yacht.
Why choose a yacht for a vacation?
Yacht rentals are one of the best ways to go for a water-centered vacation. It is, however, a unique experience and a combination of luxury of a top-notch resort or a hotel with the excitement of a vacation on the still water. It is indeed an unforgettable experience.
A yacht is a floating hotel that can sail you anywhere you wish to go. Just like a boat or a cruise ship, a yacht also comes with a great range of advantages.
Personalized Experience – Yacht rentals, generally, offer you complete access to the experienced crew which includes a captain, a chef, and the cleaning staff. This all together offers you a customized experience. Despite choosing your meal from a fixed menu, the chef on the yacht can prepare a proper meal that fits your health needs, mood and tongue. This kind of luxurious family holiday can, however, give you a personalized experience you can never get at any other place you go.
Peerless Personal Freedom – A resort or a hotel cannot move with you, but a yacht vessel can take you anywhere you wish to go. Chartering a yacht, what sort of vacation you want to have and what places you want to visit completely depends on you. You can visit various ports, cities, explore scuba diving or fishing, or just enjoy a life of luxury.
Incredible Amenities – Yacht vessels are often equipped with various things like swimming pools, hot tubs, saunas, steam rooms, spa areas, gourmet kitchens, and how can we overlook the smaller boats that can sail you for day excursions. Newport yacht rental gives you access to incredible amenities that are inaccessible in most other vacation options. Here you can do anything you want and go anywhere you wish all with the comfort of your home.
What are the things you should consider when chartering a yacht?
Yacht charters are available in various forms; your address, the port you want to depart from, your budget, the facilities you expect on the trip. Before signing the contract it is crucial to keep a few essential points in mind.
Budget – Having a huge budget, you may not need to consider the size of the vessel or the duration of the trip. But, if you need to limit your budget, it is essential to consider the amount you can spend on the yacht. While estimating the budget, the most important things you should include are the fuel and crew charges. Remember, the taxes over the yacht rental charges will be based on where you come from and where you want to go. Mostly, taxes are not part of the price base.
Facilities – Take a tour of the facilities the yacht rental company offers. It is important to ensure that the size and the scale of the yacht vessel are as right as you expect for your trip. If you can make it, meet the captain and a member of the crew. Talk to them and see what kind of facilities you will be provided. Before finalizing the deal make sure that the experience you are expecting exceeds your expectations.
Category – The two categories are inclusive and expense-based. Inclusive yacht offers you everything; experienced crews, food and beverages, pre-planned excursions, and all required amenities. Yacht rentals are indeed expensive but you can for sure expect to get what you are paying for. The price of expense-based yacht charters is based on various features, like a professional captain, a crew, fuel cost, and docking fees which will be calculated as additional expenses. Often, if you don't somehow use the entire amount, you may get a refund.
Duration & Destination – Where you are going is the major factor in how much you are expected to spend. If you want to visit different ports and cities, you may need to pay out additional fuel charges. But, if you are only interested in having a short fishing trip, the expense can be quite cheaper. Consider planning beforehand about the places you wish to go and facilities you want to use. This will help you, with ease, estimate the overall cost of the yacht charger including the additional charges.
Size – An oversized yacht can simply result in both wasted money and space. Prioritize comfort over the yacht size. Large corporate events, parties, family reunions, or weddings may require booking a big yacht; based on the number of people aboard. If you are planning a family holiday, a 100 to 120 feet yacht vessel is the right option for your trip.
Due Diligence – The planning of your family trip should also include the departure point. There are yacht charter companies that depart from different coasts. Be sure where you will be departing.
Ultimately, a Newport yacht rental is the best way to make yourself and your family experience the feel of true royalty. It allows you the freedom to enjoy the trip the way you want. Remember, it is a family holiday, and your luxury trip should always begin and end in style.