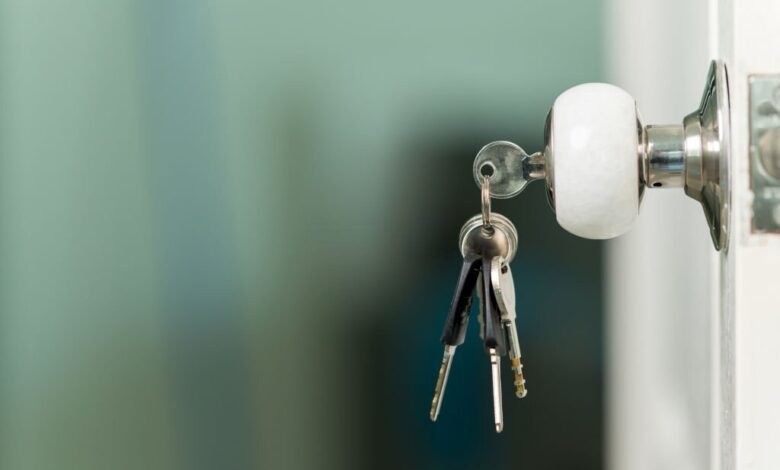 Are you in need of quality commercial locksmith services? You are definitely not alone. Problems with locks happen all the time, so people need a specialist, who will be able to solve them. You need a commercial locksmith for emergency situations, installation of surveillance cameras, changing of locks, and other things. A commercial locksmith is different from other locksmiths because it is a trained professional specializing in the installation and maintenance of high-security locks for organizations and businesses.
If you are looking for a commercial locksmith, here is a list of the qualities that are important to look for:
Experience
Experience is one of the major qualities to consider. A professional commercial locksmith should have appropriate knowledge of the latest locks and doors, and know how to deal with them. The number of years a locksmith spent in this industry is a good indicator. Therefore, before hiring a specialist, always ask them about their experience and different aspects of locks they are familiar with. You should also inquire if they worked with business offices because commercial locksmiths are different from specialists working with residential buildings and cars.
YOU MIGHT ALSO LIKE:
Knowledge
A good commercial locksmith should have all the necessary skills and knowledge to carry out locksmith services efficiently. Can they explain the installation process? Do they understand your specific problem? Are they able to explain and describe in detail what they are going to do and how your problem is solved? If you answer "yes" to all these questions, it is a sign that a commercial locksmith is knowledgeable enough.
Proper specialization
Commercial security systems are different from standard home systems. If you own a commercial property, you probably know that it requires special high-quality locks and professional locksmiths who know how to deal with these locks. For this reason, it is important to hire a locksmith with proper specialization, who will save you time and money.
Reliability
You need to hire a commercial locksmith on the basis of their reliability. A professional locksmith should be trusted with every aspect of your business. If you cannot rely on the locksmith you hired completely, it is a good idea to think whether you made the right choice.
Short Response Time
It is important to have a locksmith that is able to respond immediately in order to fix your security issues. A good and professional commercial locksmith should be available 24/7. This availability ensures that the locksmith will get to you as soon as possible. It is especially important in an emergency lockout situation.
Reputation
It is better to hire a locksmith with a good reputation because this person will have access to your office, commercial property, vehicle, personal items, and other belongings. In addition, they will make new keys for you and rekey your locks. You need to work with someone who you can trust, so their reputation is extremely important. If you hire a reputable commercial locksmith, you do not have to worry about privacy or safety breaches.
Costs
It might be tempting to hire a cheap locksmith, but you need to understand that this locksmith will probably provide you with subpar services. For this reason, it is better to hire a professional charging a higher and more moderate fee. It is worth paying a little bit more because you get exactly what you pay for. You can always ask a locksmith to give you a free quote before their work. This quote should be fair and should match your individual situation.
License
Any commercial locksmith must have a license in order to do their business. If they do not have a license, you should be concerned about their professionalism, skills, and experience. It is also important to know that well-trained and well-equipped locksmiths are granted a work license.
Insurance
Another important aspect is insurance. Make sure that the commercial locksmith you decided to work with is insured. If they do not have proper insurance, you are putting yourself at risk. Insurance is a guarantee that they will be able to cover any damage they cause. Moreover, insurance also covers locksmiths for any injuries they may receive while performing their tasks.
Also Read:
How to Meet State Requirements for Insurance for Your Florida Business
Upfront Prices
The price that a locksmith is giving you must be fair. It should be final with no surprises. When a locksmith is providing you with the costs, the number should be final, including the exact total. You should not pay for any surprises, and you should be given an estimate that you can hold on to until you decide what to do.
24/7 Availability
Problems with locks can happen anytime and when you least expect. Therefore, you should find a locksmith that provides emergency services and is available 24/7. It is important to know that if you have an urgent situation and need help, a locksmith will be there for you any time of the day or night.
Express Locksmith In Houston, TX
If you are looking for a quality commercial locksmith in Houston, TX, or any nearby area, Express Locksmith is the company you should contact. We understand that if you have any locksmith issues or needs, you want them to be addressed and resolved as quickly as possible, and we are ready to help you with that.
Our professional, trained, and experienced locksmiths have all the qualities mentioned in this article, and they know how to address any issue effectively and in a timely manner. If you contact us, we are ready to arrive quickly to handle your situation, regardless of its size and complexity.