Lifestyle
How to Plan a Wedding Abroad in 10 Simple Steps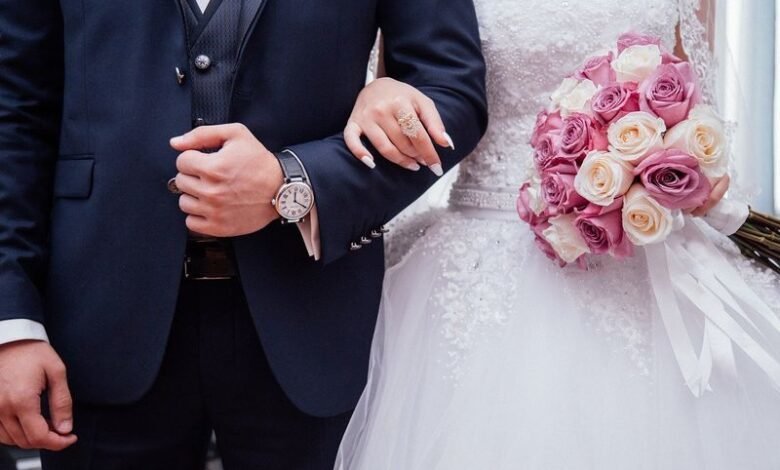 Are you looking to plan the ultimate wedding?
If yes, then you need to consider a wedding overseas, also known as a destination wedding.
Whether you love sea, sand, and sangria, or you prefer a culture-packed city, there are so many amazing countries to choose from once you decide to get hitched abroad.
Already feeling a little overwhelmed at the prospect of planning a wedding overseas?
Keep reading to discover how you can plan the best day of your life wherever you choose to go in just 10 simple steps.
Step 1: Start brainstorming
If you are not sure where you want to get married yet, then now is the time to start finding some much-needed inspiration.
Head to the nearest store and stock up on travel magazines. Trawl all the top travel blogs and stories on social media. Reach out to your married friends who have already gone through the process.
It can also be a good idea to create a virtual pinboard on Pinterest where you can save all your ideas. Alternatively, if you like something more tangible, create your own physical mood board for your wedding and hang it up somewhere you will see it often.
Don't be afraid to dream big. If you have always wanted an elegant wedding on a yacht, then plan one. It's your special day, and hopefully you are only going to do it once!
Step 2: Shortlist your ideas
Once you have more pins than you know what to do with, the next step is to narrow down your ideas. Although easier said than done, this is a vital step and will help you remain focused in planning your big day.
If you are struggling to shortlist your ideas, you may want to ask family and friends for their opinions. Now is also a good time to think about your budget, as this will determine what type of wedding you can plan.
Try to decide on a small number of destinations and venues, no more than 5 of each.
Step 3: Visit your destination
If you have not been to your destination of choice before, then you really should take the time to visit before your wedding day. If you are using a wedding planner abroad, then this is also the perfect opportunity for you to meet them face-to-face and talk through your vision for your big day.
You should aim to visit the location of where you plan to get married before you start booking elements such as the venue, caterers, and other wedding supplies.
Unless you are taking your own hair and make-up professional with you, this is also the ideal time to ask for a trial at a local salon so that you know what to expect on the day itself.
Step 4: Book as early as you can
Unless you have no budget constraints, the earlier you book everything for your wedding, the more money you can save. Therefore, you should try and book the venue, hotel, and flights as soon as possible.
Popular hotels often increase their rates based on demand, so if you are getting married in a certain season that sees popular demand, you need to book as early as you can.
Don't forget your guests will also need to book their flights and accommodation, so the earlier you can give them a date and a location, the more likely they are to be able to afford to come.
Step 5: Take out wedding insurance
Imagine if you had booked a wedding abroad just before the pandemic hit? Now imagine how much worse that would have been if you didn't have insurance.
When getting married abroad, wedding insurance is crucial as you never know what unforeseen circumstances may stop the ceremony from going ahead. Do not be tempted to cut costs with this element of planning your wedding, as you could lose tens of thousands of dollars if something goes wrong.
If you have picked a destination that is known for adverse weather conditions, wedding insurance is even more vital.
Step 6: Consider a smaller wedding
If you want a huge wedding and plan to invite everyone you've ever met, then maybe a destination wedding is not the right choice for you. As a general rule, overseas weddings tend to be more intimate as not everyone will be willing to pay for flights and accommodation and take time off work if needed.
You may also want to think about who you are inviting and how far they are able to travel. If you have older relatives or guests with young children, then long-haul flights might not be an option for them.
Although it is your special day, you need to make sure that you make your destination wedding as effortless and easy as possible for your guests.
Step 7: Embrace local traditions
One of the best things about planning a wedding abroad is that you get to enjoy all the local customs and traditions. For example, if you are getting married in China, consider red as your color scheme, as this shade is known for bringing good luck. Or, if you are planning a wedding in France, swap a traditional wedding cake for a croquembouche.
There are so many wonderful wedding traditions all over the world that can bring a touch of authenticity to your destination wedding.
Of course, there are some customs that you may want to stick resolutely to, such as the father-daughter dance and the throwing of the bouquet.
Step 8: Combine your wedding and honeymoon
One highly effective way to cut the cost of a wedding abroad is to have your honeymoon at the same destination. Many couples that get married overseas decide to go traveling around their country of choice rather than simply book into a hotel for the duration of the honeymoon.
This is a great option for adventurous couples that love to explore and tend to get itchy feet when stuck in one place for too long.
Plus, think of all the money you will save on flights!
Step 9: Think about your dress
If you are planning to buy your wedding dress in the United States and then bring it with you to your country of choice, you need to think about how well it can be transported and also about the type of climate you are getting married in.
While you may have always dreamed of a big meringue-style wedding dress complete with layer upon layer of lace, if you are getting married on a beach, this may not be the most practical option.
Lightweight chiffon is good for hot and humid countries.
Most brides choose to carry their wedding dress on the plane with them in case their luggage goes missing or is delayed. However, make sure that you check with your airline first to ensure that this is allowed.
Step 10: Opt for artificial flowers
The cost of sending real flowers abroad can run into the thousands, not to mention they may wilt in the heat. A good alternative is artificial flowers which have come a long way in recent years and now look extremely realistic.
If you really can't go without freshly cut flowers, choose a local company and avoid anything imported. Don't forget to also pick colors that will stand out in strong sunlight if you are getting married somewhere sunny.
And there you have it! In just 10 simple steps, you can plan the ultimate destination wedding!
So, what are you waiting for? Start planning your big day abroad today!