Health
How to Have a Healthy Heart: A Simple Guide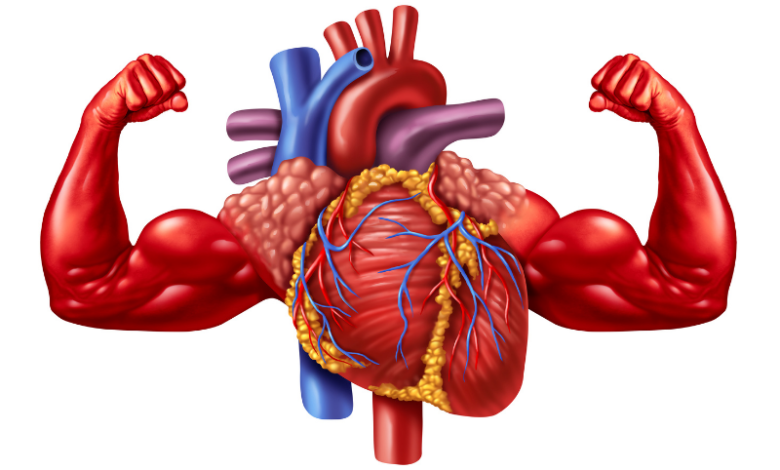 A healthy heart is crucial to living a long and fulfilling life. Many people do not realize that heart disease is the number one killer in the United States.
Heart disease claims more lives than cancer. In fact, nearly 660,000 Americans die each year due to heart disease.
The good news is that you can increase life expectancy by promoting heart health. Read on for a comprehensive guide on how to have a healthy heart. Explore tips for preventing heart disease and signs of heart failure so you can receive medical attention.
Preventing Heart Disease
Preventative care is the best way to reduce the likelihood of heart disease. There are a number of things you can do to maintain a healthy and vibrant heart.
Perhaps the most important is to install a weekly exercise schedule. Every week, you should exercise for 75 to 150 minutes. More intense workouts only require 15 minutes per day according to health officials.
Exercise is a natural mechanism to optimize the heart. It makes the heart work more efficiently and maintains youthful operation.
Regularly seeing a doctor is also recommended. By remaining committed to your annual check-ups, your doctor can identify issues before they cause damage. For example, your doctor is going to check for high blood pressure or cholesterol.
A healthy diet is also imperative to preventing heart disease. One rule of thumb is to avoid trans fats.
Trans fats increase your bad cholesterol levels and reduce your good cholesterol levels. The end result is that your diet eventually leads to clogged arteries and reduced blood flow.
There are a few other ways to prevent heart disease. Simple steps like getting enough sleep and not sitting in one place too long go a long way.
Signs of Heart Failure
Even if you do everything right, there is still a chance you could suffer from heart disease. You need to know the warning signs in the event of a heart attack or other episode.
Chest pain is one of the most commonly reported symptoms. Many people suffer from shortness of breath when they have heart disease.
Another common symptom is numbness in your arm or legs. Your extremities may also feel weakened or pained. Lightheadedness or dizziness are two other concerning symptoms.
Some victims of heart disease feel pain in other places. Back or abdominal pain is experienced often. In some cases, the pain manifests in the jaw, throat, or chin.
You may feel an abnormal heartbeat as well. It is common to hear about the victim's heart beating out of his or her chest. This is a sign of tachycardia. An abnormally slow heartbeat is equally concerning to doctors.
A Guide to How to Have a Healthy Heart
Improving your life expectancy starts with a healthy heart. Taking steps like exercising more or eating a healthy diet are effective in preventing heart disease.
You should also see a doctor in the event of any emerging symptoms. Chest pain or shortness of breath is concerning and demands medical attention.
If you enjoyed this article about how to have a healthy heart, check out our blog for more great content.