Digital Marketing
What Are the Different Types of Digital Marketing That Exist Today?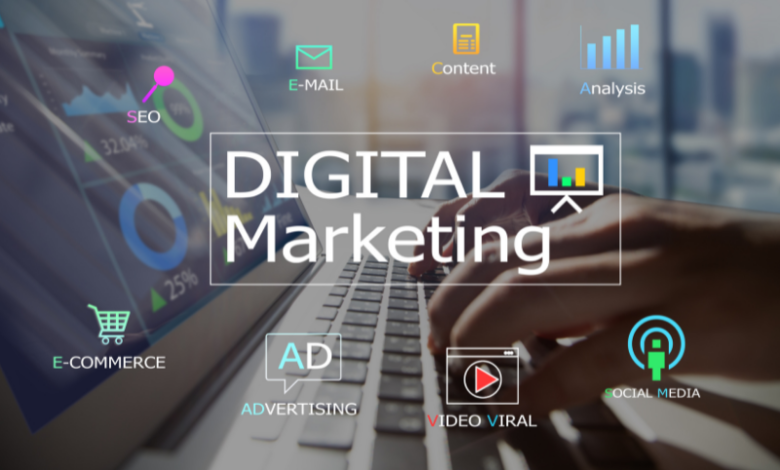 Digital marketing has come a long way in the last 20 years, thanks to new technology and the rise of the Internet. It encompasses the various marketing efforts that businesses use online. It is used to promote businesses and brands and to help them connect with potential customers.
There are many different types of digital marketing that businesses can utilize today. The benefits of digital marketing include:
Enhancing brand recognition and credibility
Efficiently targetting your audience
Actively engaging with customers.
In this blog post, we will highlight some of the most popular types of digital marketing.
Social Media Marketing
Social media has become ingrained in our day-to-day lives, with 72% of the United States population using some type of social media. This makes social media platforms like Facebook, Instagram, Twitter, and TikTok fertile places for digital marketing.
Social media marketing allows your business to connect with your target audience. It increases sales and drives website traffic.
Search Engine Optimization
Search Engine Optimization (SEO) is the means of improving your business website to increase its visibility on search engines. The idea is to attract organic, unpaid traffic to your website.
A website that is well-optimized is key to attracting potential new customers and increasing website views. Local SEO is a means of attracting customers in your business's target area.
Email Marketing
Another highly effective digital marketing technique is email marketing. This is the process of making those on your email list aware of your services, products, discounts, and more.
Email marketing is a cost-effective and conversion-rich marketing strategy. It allows your business to build relationships with customers both new and old and drive traffic to your website.
4 Advantages That Come With Email Marketing Automation Software
Influencer Marketing
It's not an entirely new phenomenon. However, influencer marketing has proven to be hugely popular and effective in the age of digital marketing. Influencer marketing helps to do the following:
Boost brand awareness and trust
Increase your reach to new audiences
Generate quality leads
Create a buzz around your brand.
It is particularly popular on sites like Instagram. Footballer Cristiano Ronaldo, for example, commands upwards of $1.6 million per paid post on social media. This highlights the value of influencer marketing to businesses today.
How to Become an Influencer: The Basics Explained
Mobile Advertising
We are traditionally used to advertising in newspapers, television, and on the radio. But the reality is that the Internet is our new source of news and entertainment.
More and more businesses are transferring their advertising budget to mobile advertising. They're catching a greater number of customers and being able to better target their specific audience.
Check out WeberCo.io for more information on how to use digital marketing to boost your brand.
The Different Types of Digital Marketing and Their Benefits
The above list barely scratches the surface when it comes to digital marketing. The ability to reach a huge audience, grow brand awareness, and increase sales are all at the fingertips of businesses that utilize digital marketing. Embrace digital marketing, become a smart marketer, and see how your business benefits!
Like this blog post on the different types of digital marketing? Be sure to check out other interesting articles on the rest of our blog today.