Sports
How to Clean Boxing Gloves: Discover the Complete Guide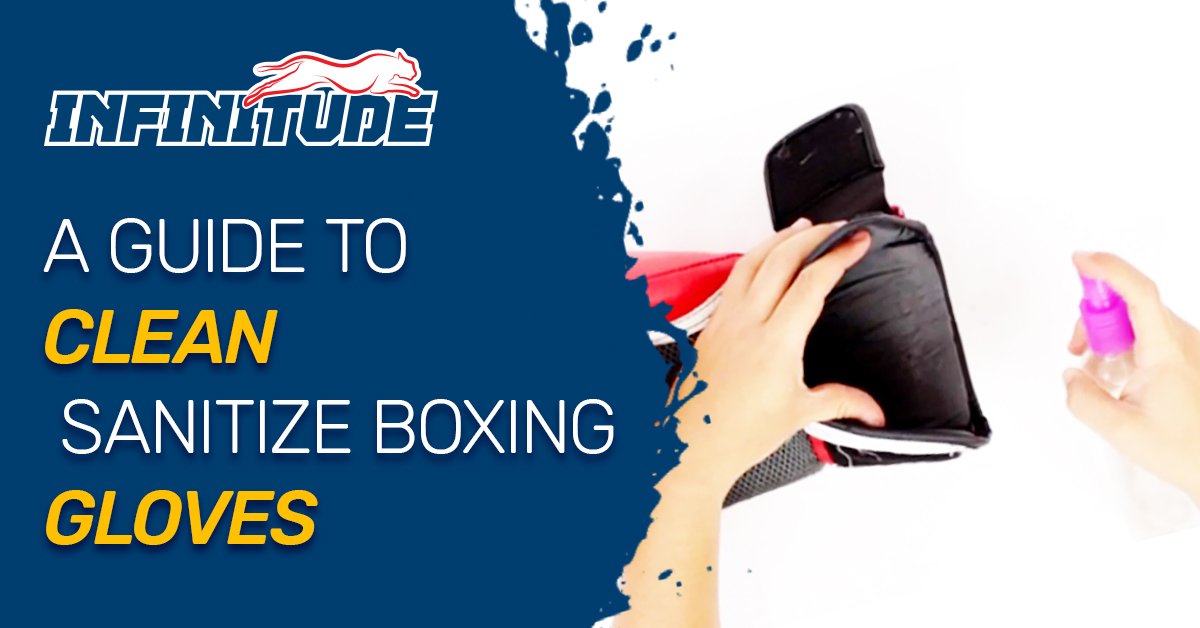 Boxing gear is to a boxer, what a shining armor is to a knight, Yes, I know that the armor gets dirty too, needs polishing and refreshing. So does your boxing gear, especially the gloves. It is not very surprising that your favorite item out of that set of customized boxing gear you ordered, printed specially with the logo of your boxing club, should gather some dirt at the end of that heavy bag workout you did all day.
How To Properly Clean Your Boxing Gloves
So I get it, you ordered customized gear and now you love it, time to prove that love, show some care and make cleaning of your boxing gloves a routine. Unclean gloves would not only be dirty in appearance but the sheer stink from the hands sweating during training or a fight are enough tar your image is the aspiring next boxing champion. And imagine bacteria developing inside of them that could cause infections.
Whether you've got custom boxing gloves with logo to show off your style or picked them up off the shelf, no compromise on the hygiene.
Is Washing Machine The Answer?
Why not? Especially if you have gloves made out of synthetic leather. Better check with your supplier though, if your brand of choice can withstand a machine wash.
But word of caution, do not risk this with your genuine leather gloves.  You would find a range of polishes and cleaners available at the local grocery stores that can help keep your soul mate glove spick and span. Especially, if you have spent time and money in getting genuine leather, custom boxing gloves with custom printing, don't even think about risking your investment, give it extra love and care it deserves.
So What's The Deal?
Here's the deal. You need to set an SOP for maintaining the hygiene of your boxing gloves and hence also make sure they last you long.
The Value of Protective Inners
The fad around tailor made boxing gloves is massive, almost a craze now. Every day you would see your club buddies 'investing' in all the extra frills, picking up special color combinations, setting name on the knuckles, team flags for solidarity –more interest than investing in a financial savings plan. For a good reason, these gloves are a reflection of your taste and personality, and now not even unimaginably out of reach.
Then go a step ahead and buy an additional inner layer or an inner wrap, easily available at the general boxing equipment stores. This would save the insides of the gloves from excessive exposure to sweat and blood alike and make cleaning easier.
Dry It Clean
You know as well as I do that the insides of the gloves could be exposed to sweat as well as blood. As soon as you are done using them, wipe them clean with a tissue paper or a clean cotton swab to remove any fresh moisture. Removing the moisture quick would ensure that the liquid does not linger for long on the surface so that there is no possibility of mold forming inside.
Let 'Em Breathe
Fresh air is as important to your boxing gloves as it is to your lungs. Let them sit out in the open, making sure you've as much of the glove's incision open to let as much air as possible to run through. It is best if you keep these and their equipment far apart and not bundle them up close together for this purpose.
Most good brands would offer you original leather for custom boxing equipment with your name/logo/flag or any other adornment. And leather in any case needs to see the daylight and smell fresh air for maintenance, we recommend you to not compromise it in this case also.
Disinfect & Sanitize
This, part of glove care is not optional, it is essential and mandatory; not just for your own hygiene and protection but that of your opponents too. You could try one in-house remedy with a disinfectant spray made with one part white vinegar mixed with two parts water.
Alternatively, if you're too lazy to make this super easy concoction, pick up a disinfectant over the counter and use as per the label guidelines. Always make sure to let the solution dry off the surface before putting them away.
Bonus tip: Try your best to minimize sharing of the gloves, especially with new viruses like the COVID-19 in town. Even if you have to, ensure a full round of cleaning before you put them on yourself.
Deodorize
That sweat could really be an indicator of the hard work you have put into that training session today. But oh, that stench! Must get rid of it.
Try some homemade odor removing spray or try this. Take a cotton ball and spray sufficiently with a perfume of your choice. Keep one in each of the boxing gloves until you are ready to use it next. The best thing, this can be reused over and over unless you feel the need for a new one.
Polish That Armor
So if you had paid a few bucks extra to get the original leather boxing gloves and ALSO had these customized, we would recommend use of special polishes and sprays to maintain the fresh look of the outer side of your hand gear. Remember, the armor must shine inside out. Plus, leather does demand proper care for better experience.
As ordinary as these steps sound, trust me, a cleaning routine and caring for your boxing gear is one top priority you must set and follow in your boxing career. Rest, your training and commitment to the sport would take care of.