News
Applying for a Home Loan? Follow These Steps to Improve Your Eligibility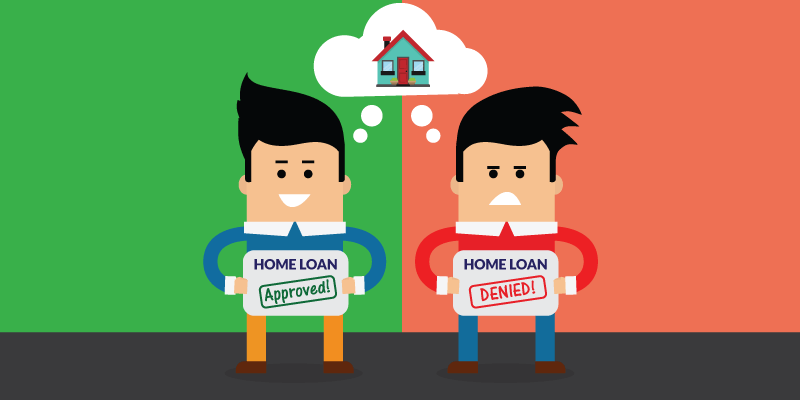 The introduction of RERA (Real Estate Regulatory Authority) and Real Estate (Regulation and Development) Act in 2016 brought transparency and reinvigorated the real estate sector in India. Additionally, when RBI lowered its repo rate from 5.75% to 5.15% in 2019, it encouraged the prospective homebuyers to avail a home loan.
However, before rushing off to avail a loan, applicants should understand the concept of home loan eligibility, to ensure a better loan repayment experience.
What are the eligibility criteria for home loans?
Home loan eligibility criteria are a list of conditions that an applicant has to meet to qualify for a loan. It ensures that he/she will successfully repay the loan without defaulting. Failing to meet these criteria will result in a rejection of the application, and it will leave an adverse remark on the credit score of applicants.
However, applicants can improve their chance of home loan eligibility by following some of these simple and easy steps. These are:
Clear existing debts
Lenders asses home loan applicants on their debt to income ratio, which refers to the percentage of a consumer's monthly income that goes into paying their debts. Thus, individuals who have a high debt to income ratio have a lower chance of success compared to someone who has a lower debt to income ratio.
Hence, before applying for a home loan, individuals should clear all their existing credits to improve their debt to income ratio.
Improve credit score
If your credit score is below the ideal range, ensure you work on improving it before loan application. For instance, repaying credit card bills on time and in full is crucial to maintain proper credit rating. Further, lowering credit utilisation ratio is another vital factor in improving long-term CIBIL score.  
Scores of 750 or above are ideal credit scores for a home loan. With such a rating, you can avail the loans at the lowest interest rates. 
Substantial down payment
The down payment amount is a crucial factor in terms of home loan eligibility. It has two significances
It reduces the loan amount and, as a result, reduces the debt as well.

It gives an impression to the lender that a significant portion of the debt is already paid off so they can sanction the rest without any hesitation.
Thus, applicants should clear a substantial; portion of their home loans through the down payment to ensure a hassle-free loan approval.
Co-applicant
Including a co-applicant always improves the eligibility of any home loan application. The reason being, it provides lenders with a guarantee in case the primary applicant fails to pay-back the loan. Including a co-applicant with excellent credit history boosts the chances of an applicant.
Loan amount
The loan amount is a significant factor here. Lenders will check the debt to income ratio, credit score and consider factors like tenor and down payment before sanctioning a substantial amount. However, borrowers asking for a comparatively lower amount stand a better chance of securing a home loan compared to others.
Other basic home loan eligibility criteria
Now, home loan eligibility is not the same for everyone. There is a clear distinction in eligibility criteria between salaried individuals and self-employed individuals.
Salaried applicants: Individuals working in reputed private organisations, such as MNCs can avail loans easily. Similarly, financial institutions are also ready to extend loans to government employees without any hassle. One factor that you must remember is that as a salaried employee, home loans are only available to you within a certain age range, which tends to differ from one lender to the next.
Self-employed applicants: Business owners can also avail such loans. However, they must provide sufficient evidence of their monthly income to opt for such credit. Nevertheless, the age restrictions for such individuals may be more relaxed when compared to salaried applicants. 
Documents required
Once you fulfil all the above-mentioned criteria, here are the home loan documents that you should keep ready –
KYC documents, i.e. Aadhaar, PAN etc.

Address proof.

Form 16/ previous salary slip.

Bank account statement of the preceding 6 months.

For self-employed individuals, evidence of their source of income.
Aspiring homebuyers can take help of home loan eligibility calculator available on different websites to check their home loan eligibility in just a few clicks. They can also contact a representative of any financial institution to get an in-depth analysis of their current eligibility status.
Bajaj Finserv also offers pre-approved offers to simplify and accelerate the loan application process. You can check your already approved offer by providing only some essential contact details such as name and contact number.
Home loan eligibility criteria are set by lenders to mitigate the risks of default. These criteria are strict, and every applicant must fulfil them to secure a home loan.