Business
Tips to Save Money When Hiring Commercial Electrician in Toronto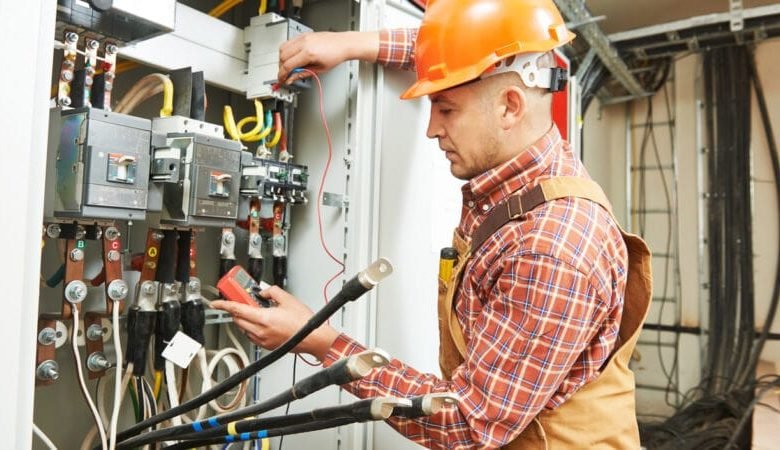 Electrical works are one of the essential needs to consider when planning for building renovations. Commercial electrical jobs involve various tasks like installing new wiring or rewiring the old ones, updating the light fixtures, installing new devices, etc. Indeed, it is not a DIY process. You need to hire a professional commercial electrical services provider who will carry out the job with its team of experienced engineers to sketch the layout of your electrical components and technicians, and installers to fix all electrical devices and accessories. You can hire these professionals separately, but it can cost you a high price. Electrical contractors are the best option since they charge a fixed amount based on your project requirement.
Tips for Hiring a Commercial Electrician in Toronto
Both residential and commercial improvement works involve electrical services. Although some minor works are easy to install if you have some knowledge, various complex electrical jobs like light fixtures, rewiring, mounting devices, etc. need the experience of a well trained licensed electrician in Toronto. People normally assume that electrical companies are expensive to hire. They rather consider DIY processes only to save some dollars. But your lack of knowledge and experience can cause a fire hazard, blow fuses, and damage the systems. Having experts for the job is the best idea.
So, let's see how you can save money by hiring a professional commercial electrician for your office improvement project.
Avoid fixing electrical failures by yourself
People many times try to attempt DIY tricks. Nevertheless, it can risk not only your but also other peoples' lives. When it comes to electrical services, it has a range of works involved which are complex and require high-level of understanding, experience, and skills.
Before you call a professional electrician, here are a few tips you should follow.
Sign a Local Electrician
Most electricians will bill you on an hourly basis which often includes travel times. So, hire one that is located in your locale to avoid unnecessary charges. If this is not possible, include the travel charges into your cost comparisons.
Compare the Quotes
As read before, an electrician will often charge on an hourly basis. While comparing the services, don't hesitate to ask them their hourly rates. It is good to examine each side of the quotes. Even if someone quotes you on the overall project, it is good to make the contractor break the quotes down into material and labor charges.
Travel Expense
When meeting various contractors, you may come across some people who may charge travel expenses additionally. So, it is equally crucial to compare the travel charges. Else, it is ideal to hire a local commercial electrician. Being near your location, they may not charge you any additional amount.
Don't be in a Hurry
Expecting someone to carry out your electrical services on an emergency call is likely to be expensive. If possible, wait until their schedule allows. Planning all electrical projects in your office together will save even more money. In easy words, make the electrician handle more than one electrical work while the team is at your office. This way, you will limit the travel time and will significantly lower the cost when compared to the charges levied for tasks done individually.
When the need for electrical services emerges, walk around your office and list down other electrical issues you can find. Review both future and current needs and find out how much the project would cost. Note down all the electrical problems you think can be dangerous. Make sure the electrician inspects the entire office, especially the issues penned down by you and resolve them while handling other electrical works.
Get a Precise Electrical Layout
Design an electrical design before the electrician initiates the project. To get a precise layout, get it done by a professional engineer. If you plan to hire an electrical engineer individually to create the plan, this can make you spend high charges. However, it is good to hire a licensed electrical contractor who will handle the entire project right from designing the layout, to installing the new electrical wiring, or rewiring, and devices.
Pay for Experience and Quality Service
Licensed commercial electricians are well-trained and skilled to resolve any potentially critical issues and create an effective and safe electrical system in your office. Electrical problems are not something to leave to a new inexperienced contractor only to save a few bucks. Opt for the one who is qualified and expert in the field. Indeed, compare the rates and hire one who quotes a fair price, but remember, quality matters the most.
Conclusion
Hiring a local commercial electrician comparing the hourly rates, you can save a considerable amount of money. Make the electrician look after all the electrical works together before the pzroject gets over. Instead of hiring the cheapest one, sign the electrician who is qualified and experienced. Some easy steps like these can help you handle your commercial electrical project safely and affordably.
---
Are you looking for a licensed electrician and contractor for electrical services in Toronto? Look no further, Astron Electric Limited is the right choice for your commercial construction project.