Business
Gold Loans vs Personal Loans: Which is a Better Option?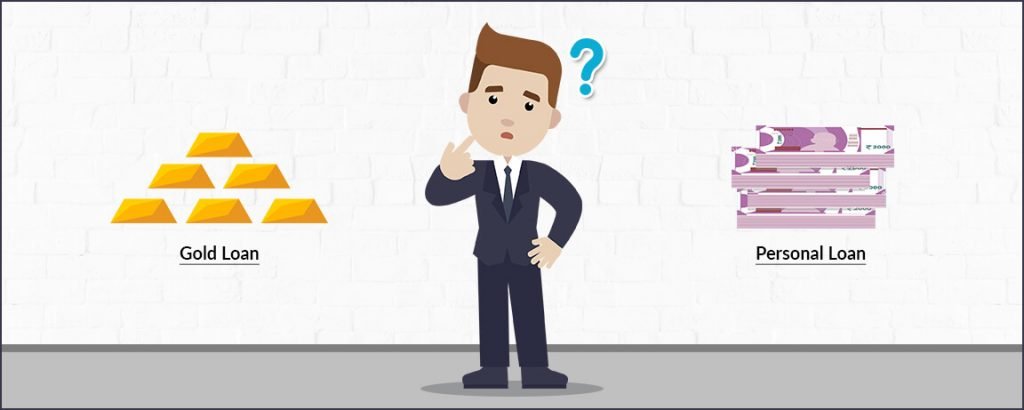 Gold loans and personal loans are two of the most common financing solutions in the country. Gold loans are secured and can be obtained from your lender by pledging gold items like coins, jewellery, biscuits, and bars as collateral. Once you make an application, you submit the supporting documents along with the gold to your lender.
Personal loans, on the other hand, do not require any security and can be obtained by meeting your lender's eligibility criteria. In fact, today you can even get a quick personal loan within 24 hours when you borrow from lenders like Bajaj Finserv.
However, which one of these options is right for you? What is the procedure to get a personal loan? What is the procedure to get a gold loan? Read more to get all your queries answered.
Loan Amount
Being a secured form of financing, a gold loan gives you a chance to get a high loan amount based on the amount of gold you pledge. Subject to a factor called the loan-to-value ratio, with this loan, you can secure a percentage of the market value of the gold you pledge. So, in case the loan-to-value ratio prescribed by your lender is 80%, then pledging gold worth Rs.10 lakh will fetch you a maximum of Rs.8 lakh.
On the other hand, a personal loan is not dependent on an asset but rather on factors like your credit score and income. While a credit score of above 750 will give you a substantial amount, choosing a personal loan from Bajaj Finserv ensures that you get financing up to Rs.25 lakh without any collateral.
Rate of Interest
Interest rates on gold loans are lower due to the fact that the loan is backed by a security. In case of default, the lender knows that the loan amount can be easily recovered by selling the pledged gold.
In the case of a personal loan, the lender does not have this freedom and hence interest rates on a personal loan tend to be a little higher. However, there are ways in which you can secure lower interest personal loan. One way is to boost your credit score. Another is to reduce your debt-to-income ratio. A third is to carefully compare personal loan rates offered by lenders and choosing a loan with the most competitive interest rate. 
Also note that when you take a gold loan, you pay interest on the entire sanction. However, if you avail of a Bajaj Finserv Flexi Personal Loan, you pay interest only on the amount withdrawn from the approved sanction. This facility also allows you to borrow as many times as you want, as per your needs. This flexi loan facility is one of the top reasons why you should apply for a personal loan from Bajaj Finserv.
Loan Tenor
Both gold and personal loans offer flexible tenors. Gold loans are normally looked on as short-term loans and generally come with tenors ranging up to 12 months. However, depending on your lender, you can even secure a 60-month tenor.
Likewise, personal loans like Bajaj Finserv Personal Loan come with tenors spanning from 12 to 60 months. A large tenor gives you the flexibility of reducing your EMIs by spreading them over more months.
Monthly EMIs
In both cases, the amount you pay as EMIs depends on your loan amount, the interest rate, and the length of tenor. However, Bajaj Finserv allows you to reduce your EMIs via the flexi loan facility. By paying interest-only EMIs through the tenor and repaying the principal amount at the end of the term, you stand a chance to slash your monthly instalments by up to 45%.
Prepayment Fees
Since gold loans are secured, the part-prepayment fees incurred are nominal to nil. Personal loans, on the other hand, tend to have part-prepayment fees involved. One way to negate these charges is to make use of Bajaj Finserv Flexi Loan, which allows you to make prepayments at zero additional charges.
Documentation
Being backed by security, gold loans require minimal documentation. All you need is a valid ID proof, passport-size photographs, and the gold to back up your loan application. However, since your pledged gold is verified by the lender, the loan disbursal may take time. 
Conversely, you require additional documents to prove that you meet the lender's personal loan eligibility criteria. Apart from ID proofs and passport-size photographs, you also need financial proofs like salary slips and bank statements. However, since these loans are collateral-free, you can get them faster, in as less as 24 hours. 
With Bajaj Finserv, you need not waste any time applying as you can get easy personal loans online with minimal documentation. However, before you fill out the personal loan online application form, check your pre-approved personal loan offer from Bajaj Finserv. A one-step verification will give you instant approval and customized personal loan finance deals.