Business
Everything You Need to Know About Coworking Spaces in Bangalore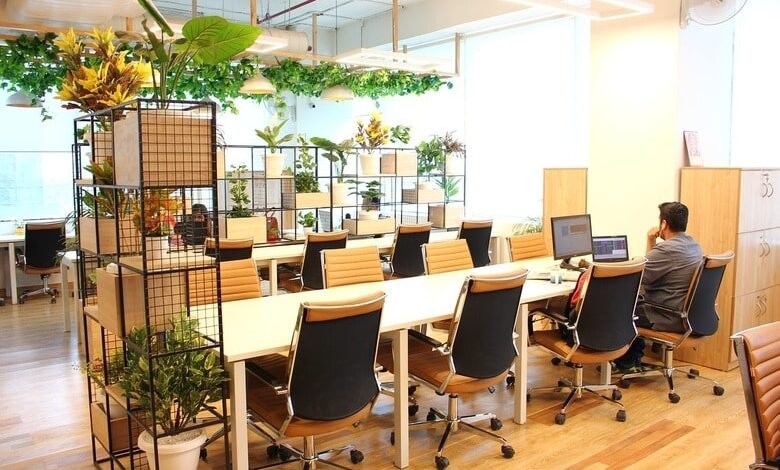 Bangalore's coworking spaces provide the ideal setting for productive collaboration with like-minded people. It offers a distinctive workspace with all the tools, like Wi-Fi, printing, scanning, and many more, that encourage people to concentrate more intently on their work.
Entrepreneurs and independent contractors looking for flexible workspace that is also affordable are finding coworking space in Bangalore to be increasingly popular.
Everything you need to know about coworking spaces in Bangalore, from their benefits and drawbacks to their prices and what to look for when picking a place, will be covered in this article.
Advantages of Coworking Spaces
1. Improved Productivity
Coworking spaces offer a setting that can boost productivity. Together with the presence of other experts, modern conveniences like ergonomic furniture and fast internet access can help foster an environment that promotes concentration and teamwork.
People can be inspired to stay on target and accomplish their goals more quickly by being around others who share their aims and enthusiasm.
2. Networking Opportunities
Coworking spaces are excellent settings for business networking and relationship building. Others have the chance to learn from one another and develop ties with others in related fields by working side by side with other experts.
Being close to other experts might lead to more chances for collaboration and even the creation of new company endeavours.
3. Cost Savings
In addition, it is less expensive than conventional office premises. It is more economical to maintain by spreading out the overhead costs of rent, utilities, and other expenses when the space and amenities are shared with other professionals.
For freshly established professionals who lack the finances to lease a whole office, cost savings are also beneficial.
4. Flexible Scheduling
It offers flexible scheduling choices that may be adjusted to the demands of each employee specifically. This implies that you can find a flexible solution that meets your demands whether you need to operate from home or the workplace.
As a result, there can be more flexibility at work, which may increase output and satisfaction among workers.
5. Access to Technology and Resources
It offers access to the most recent tools and resources, which can boost output and effectiveness. Access to the most recent tools, equipment, and other resources is part of this.
High-speed internet, conference rooms, and other amenities are frequently available in coworking spaces, which can make workers more productive. This could aid in lowering office setup and maintenance expenses, which could be advantageous for companies of all sizes.
Disadvantages of Coworking Spaces
1. Lack of Privacy
Lack of privacy is one of the coworking spaces' most glaring drawbacks. It might be challenging to keep conversations and information private when several workers from various companies operate in the same area.
Even though the space is split into different zones due to a large number of people present, it may still be difficult to protect the privacy of conversations.
2. Limited Space
The fact that there is frequently a space shortage is another drawback of coworking spaces. This may be especially true for bigger businesses that need an extra workspace.
Additionally, the restricted space may make it challenging to fit all the necessary furnishings and equipment, which may result in crowding and a lack of organization.
3. Potential Distractions
When numerous enterprises are present in one region, distractions are always a possibility.
It might be challenging to concentrate and complete work when others are talking, making phone calls, and doing other things. Furthermore, it can be challenging to concentrate in noisy communal spaces.
Popular Coworking Spaces in Bangalore
1. BHIVE Workspace
It offers flexible office spaces to small businesses, freelancers, and entrepreneurs through several branches dispersed throughout the city. It is well known for its up-to-date décor, excellent facilities, and dependable customer service.
The workspace offers conveniences like executive lounge access, conference rooms, high-speed Wi-Fi, printing, and scanning services.
The perfect choice for business owners searching for a stimulating workplace, BHIVE additionally provides business training, networking events, and other corporate solutions.
2. Bootstart
It is well known for having appealing designs with a modern vibe that are designed to inspire business owners. A few of the many benefits in the neighbourhood include fast internet, private conference rooms, and sufficient parking.
Bootstart promotes teamwork by hosting a variety of occasions and activities, including hackathons, workshops, and networking get-togethers.
Additionally, the location offers virtual office services so that business owners may work from any location and access their office anytime necessary.
3. COWRKS – RMZ Infinity
A deluxe coworking facility in Bangalore is called COWRKS – RMZ Infinity. It is centrally positioned and provides contemporary conveniences including fast Wi-Fi, exclusive meeting spaces, and round-the-clock accessibility.
The workstation is the ideal place to socialize and network because it also contains a pantry and a sitting area that are completely furnished. In addition to these solutions, COWRKS – RMZ Infinity offers virtual office options, enabling business owners to access the workspace from any location at any time.
Conclusion
Using coworking spaces in Bangalore is a great way to maximize your working environment. They provide the ideal mix of facilities, affordability, and flexibility to make it a terrific location to work.
There is something for everyone's needs within the selection of coworking spaces. Whether you are a small firm, freelancer, or entrepreneur, Bangalore has the ideal environment to support your career objectives.
Coworking spaces in Bangalore do a great job of presenting the opportunity for collaboration, development, and the creation of connections that may assist you to achieve your goals.