Health
Evaluating Dental Implant Providers: What to Look For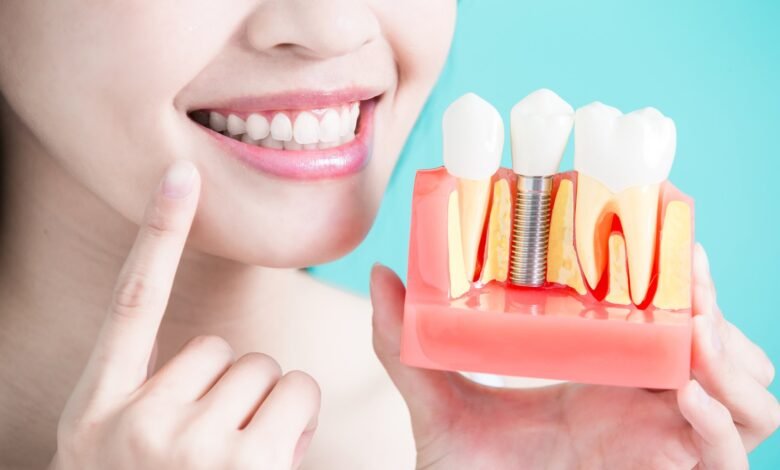 Did you know that around 2.2% of adults 20 to 64 years have no remaining teeth?
This makes it very important to find a solution that facilitates the process of ensuring you can still eat and speak normally. That's why you need to find a dental implant provider that you can trust.
But with so many providers out there, how do you find the right one?
Well, today, we'll give you a few tips on choosing great dental implant providers. So without further ado, let's get into it!
Qualifications and Credentials
The skills and credentials of a dental implant specialist are the first and most important thing to look at. Look for a dentist who is an expert in dental implants or who has had a lot of training and experience with them. Dentists who have extra certifications or are members of groups that focus on implants show that they want to keep up with the latest developments in implant dentistry.
In the United States, the American Academy of Implant Dentistry (AAID) and the International Congress of Oral Implantologists (ICOI) are both respected groups that certify and help implant-focused dentists. There may be similar groups in other countries that offer training in implant dentistry.
Technology and Facilities
Modern technology is a key part of how well and accurately dental implant treatments work. Ask the dental implant provider about the technology and tools they use in their office.
Digital imaging tools, like cone-beam computed tomography (CBCT), should be available in modern dentistry offices. These tools help dentists plan treatments and place implants more accurately. A modern and well-equipped dental office shows that the provider is committed to giving high-quality care and using the latest implant dentistry methods.
Treatment Options
When it comes to dental implants, different people may have different wants. Look for a provider who has a variety of treatment choices so that they can meet the needs of each person. The provider should be able to give different kinds of implants, such as single implants, bridges that are supported by implants, and dentures that are supported by implants.
Also, some people may need extra dental procedures, like bone grafting or a sinus lift, to make sure the implant placement goes well. A provider of all kinds of affordable dental implants linked here should be able to handle any necessary extra treatments quickly.
Insurance and Payment Options
If you have dental insurance, check to see if the company that will put in your dental implants takes your plan. Ask your insurance company about coverage and perks for dental implant procedures. Also, look into the ways to pay that the company offers, such as credit cards, financing plans, or flexible spending accounts.
Find the Best Dental Implant Providers
When choosing dental implant providers, it's important to think about the provider's knowledge, credentials, and cost. Make sure to check the provider's contacts and read online reviews to make sure they can meet your needs.
Investing in your oral health is an investment in yourself. Take your time and learn as much as you can about dental implants so you can get the most out of them.
Follow our blog to read more helpful articles like this.
Also read: