Digital Marketing
Digital Marketing: 10 ways to achieve success through digital marketing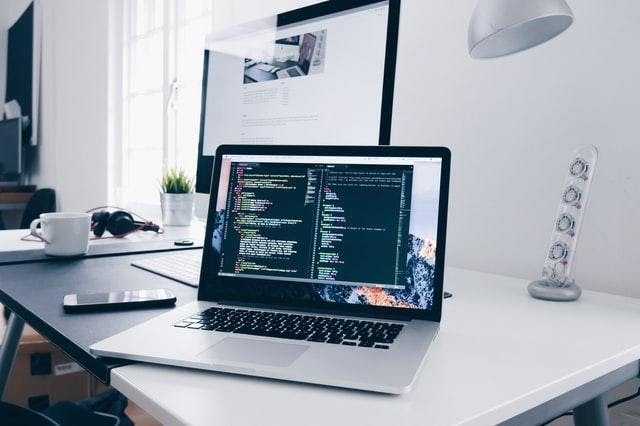 Nowadays, it is very easy for a brand to achieve visibility through the Digital Marketing tools that are available on Internet.However, while the Internet is the ideal environment for your brand to take off in a short time, a quality approach is important. Because what is at stake is your company's image and a misstep can be fatal.Like everything in life, a proactive and dynamic attitude is essential to carry out any business. In the digital age, everything is very fast. However, actions should not always immediately follow ideas.
It is necessary to fulfill some requirements to not only reach the top, but also to establish yourself solidly there.Thus, in this article, we seek to establish the main parameters that must be followed to reach the top.The first steps are structured on the importance of creating rich and valuable content. Next, we will mention more technical issues.So, pay attention to the steps below to get your product off the ground using the features of the digital environment.
Top 10 Points
1 – Define the target audience
Starting from your brand proposal: what is your goal, what is it, what the benefits are and who you want to reach.
2 – Compose a good approach strategy
Mainly targeting this target audience. Here, it is worth defining which channels are compatible with the brand proposal and investing in them.
3 – Make an analytical study of personas
A persona is nothing more than targeting your target audience. What would that be? For example, your target audience is middle-aged ladies, in the broad sense. However, within this scope, there are: a) middle-aged ladies, some grandmothers, others not; b) bold middle-aged ladies, sportsmen, some grandmothers, others not; c) physically dependent middle-aged ladies, anyway.
This study is an instrument that facilitates the understanding of who your brand should talk to and who your ideal customer is. In this way, it is possible to direct the creation of your campaigns and branded ads.
4 – Posts on Social Networks
Facebook, Instagram, Twitter, among others. These are powerful tools for a brand to take off. The company should provide a marketing team to manage these accounts daily, if possible.
Produce content for your brand, personalize your publications, and create a unique branding for your digital brand. Make posts to publicize your products and services, with photos and videos. Here, image is essential to stimulate the consumption of your brand.
The means of branding through posts is also a widely used resource. There are companies that specialize in this segment. It is worth investing.
5 – BLOG
Associate article content with your pages. The content marketing is a powerful ally for disclosure and deepening of the relationship brand/potential customer. Learn here how to create a free blog.
Publications, information about the company's product, mission and values ​​(be ecofriendly, for example), even disseminate educational content. It is essential that the writing is impeccable, using the SEO mechanisms to better understand the content and facilitate access on search engines.
6 – The Website
Above all, having a website. This is because, an Internet address is fundamental for the consolidation of the company, by digital means. However, the website must be well planned and have the virtual elements that facilitate access to the pages. It needs to load quickly, not contain very long scripts, have simplified menus and highlights
7 – SEO
The SEO (Search Engine Optimization) is also an optimization feature of the site or blog for search engines. It uses keywords, facilitating access to search engines, thereby making the site better ranked.
The SEO includes strategies that refer to the internal characteristics of the website – OnPage and also the external ones – OffPage. Both refer to the website's optimization features to make it more attractive to search engines, improving their position in them.
8 – Inbound Marketing
The Inbound Marketing is a type of marketing that actually meets all strategic steps here. The goal is to retain customer-consumer. Through the production of valuable content and social media posts, you get a good margin of entry for your product. Thus, associated with marketing emails, webinars, newsletters, for example, the customer is attracted to the brand.
The email marketing should also have a targeted content, as the various niches covered by the mark.
9 – Lead Generation
When accessing any URL, a person is faced with a display, offering an e-book or access to a video about the company. But, for this to happen, you must first fill out a form with some data and email. This strategy is called Lead Generation or Capture.
It is the feature of creating landing pages (capture page), which has the function of capturing information for your potential consumers, those interested in what you have to offer. The basis of this strategy is to build a portfolio of qualified contacts. This action model is considered one of the poplars of Digital Marketing.
Whoever entered that page, wanted some information about that product. Therefore, it becomes a potential customer-consumer and will be worked on later, in the commercial stage of your sales funnel.
10 – Advertising ads
Classic advertising is still a very powerful means of mass dissemination. Despite this, advertising through the digital medium has consolidated itself as an extremely effective advertising tool. Therefore, you should invest in Google Ad Words or Facebook Ads, for example. And, for a great cost-benefit. Everyone has Facebook and everyone searches on Google, every day and all the time. There is a lot of potential.
Finally, having done all this, there is still one last tip that can be considered number 11, which is the Monitoring of Results.
It is a vital step for your product to establish itself in the market. Through real-time metrics evaluation, it is possible to measure the demand and the acceptance index of the product. If there is any deviation, the course can be corrected, changing the strategy.
Digital Marketing: Conclusion
The Digital Marketing is the current trend for planning safe strategies for the dissemination and implementation of products on the Internet.The goal of specialized agencies is to make a brand competitive in the market, through all the resources available in the digital environment.This is specialized work and requires knowledge of the tools to develop these strategies. However, it can also be an individual undertaking, just looking carefully at each of these steps mentioned here.
Get to work and good luck in the endeavor!