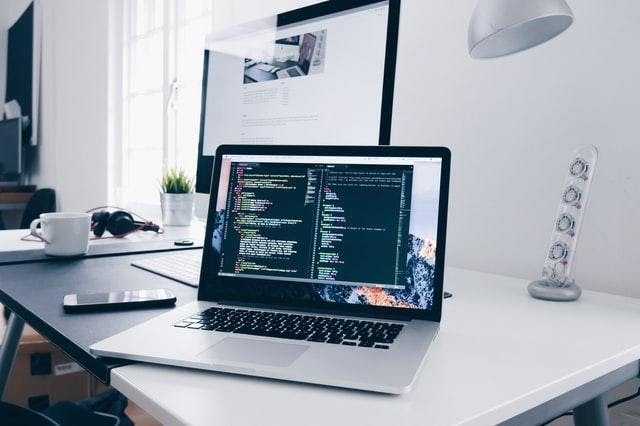 Are you looking to increase traffic to your website to rank better on Google and increase your revenue?
Who doesn't?
To get better Google rankings and attract target potential customers, you need to get your website on-page and off-page SEO right.
But here is the tricky part:
Not all people know how to optimize their websites for SEO.
Even the experienced SEOs are still learning that.
The best part is that the SEO techniques shared below are working great for seasoned bloggers such as Neil Patel, Brian Dean, and many others.
That means that most of the SEO checklist items below are tried, tested, and proven to work.
Let's get rolling.
1. Install Google Analytics
Google Analytics is one of the best SEO tools from Google that lets you track your website visitors including finding out what they do when they visit your website.
You can then use the information to tweak your site accordingly.
Installing Google Analytics will help you in the following ways:
See how much search traffic you're getting from Google.
Discover the best-performing pages on your site in terms of traffic.
Know if you're generating more traffic.
Discover other websites driving more traffic to your website.
Understand your average bounce rate, time on site, page views, etc.
The SEO tool is free so you just need to sign up and get the tracking code which you then add to your website dashboard.
For WordPress users, you can refer to this guide to learn how to install Google Analytics on your website.
2. Configure Google Search Console
Google Search Console is also another free and powerful SEO tool from Google.
Once set up, the tool lets you monitor your search performance in Google and discover great keywords to target your audience.
The tool also provides you with useful information for on-page SEO optimization purposes.
To get the most out of this tool, you need to link it to Google Analytics.
This article will show you how to do the linking of the two powerful SEO tools.
3. Install The Yoast SEO Plugin
Yoast is a powerful SEO plugin for WordPress users.
This tool lets you optimize your website for search engines in real-time.
Besides, it enables you to do technical SEO such as creating sitemaps, configuring robots.txt, etc. with ease.
What's more, the SEO plugin lets you optimize meta tags and specify your target keywords.
4. Optimize Images
Images are great when used properly on a website.
Unfortunately, Google doesn't read images.
Thankfully, you can optimize your images with descriptive alt tags.
First, before you upload your image, give it a proper filename that tells search engines what the image is.
For instance, you shouldn't upload images with a filename like img204902.jpeg or other funny names.
In our case, we would name our images with filenames that relate to the topic of this article.
Secondly, when you upload your images to your page, give them descriptive alt tags.
Ideally, this is to help Google and users understand what your image is in the case it fails to load.
You can also include your target keyword in the image alt tags.
5. Make Your Site Mobile-Responsive
Google favors websites optimized for mobile users.
This is because people using mobile phones to search for information on the internet are more than those using desktop devices.
That means that, if your website doesn't allow users on mobile to consume your content smoothly, then it's not going to rank well.
You can use Google's Mobile-Friendly Test to see how your website displays on mobile.
The tool is free. You just need to enter your website URL and see how it appears when people are using it on mobile.
6. Move Your Site to HTTPS
For security purposes, Google wants all websites to have HTTPS not HTTP.
In fact, HTTPS is currently a Google ranking signal.
That means that if you're still using HTTP then you're keeping your site from ranking well on Google.
Follow this guide to know how to move to HTTPS.
7. Increase Your Website's Loading Speed
People hate slow loading websites and so does Google. In fact, if your website takes more than 3 seconds to load, then you're going to experience a higher bounce rate.
So, you want to check your website's load speed and improve it as much as possible, said John O. from Hr Software company.
You can use your preferred tool to check your site's load speed but our favorite free tool is PageSpeed Insights.
Just enter your site's URL and the tool will show you how your site loads on mobile and desktop devices.
The tool will also provide suggestions on how well you can improve speed.
It's also free.
8. Create High Quality Content
People coming to your website are looking to be educated about your offers. They want to learn about your products or services. You can create a blog section where you share in-depth high-quality content with your target audience.
Final Thoughts
So there you have it. To be honest with you, SEO is an ongoing and evolving process. What used to work some years back might not work effectively today. This SEO checklist is not complete as there is a ton of other SEO techniques to optimize your website.
Use this list to tweak your website, get better Google rankings, and increase revenue.