Technology
Top 5 Considerations When You are Looking for a Virtual Office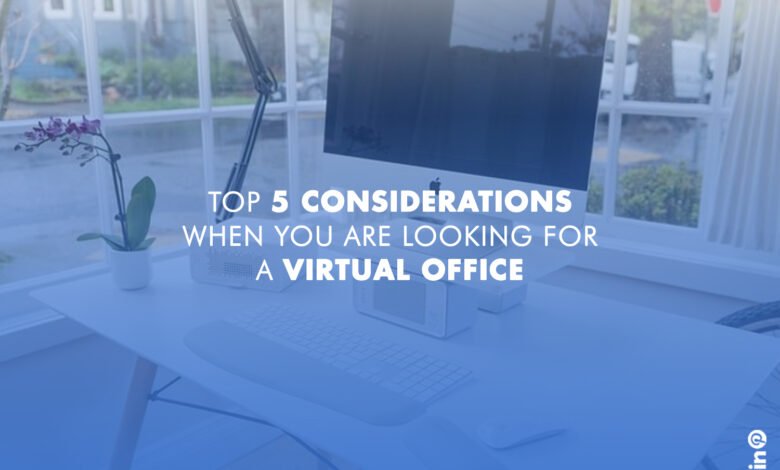 As technology continues to progress with each passing decade, we find new ways of optimizing our lives. Essentially, a virtual office is an online service that allows businesses to carry on their operations remotely.
The virtual office functions as a singular unit but is not a physical space; rather, it exists only online, but with all office-related functions such as a mailing address, meeting rooms via video conference, phone answering machines, employees, etc., is provided.
This is specifically popular with start-ups wishing to minimize overhead costs and administrative staffing. With the pandemic forcing most businesses to operate remotely, virtual offices are a prevalent option right now, such as a virtual office in NYC and other such business centered locations.
Some of the criteria for choosing your own virtual office space
Flexibility
Consider your business's structure carefully and ensure that the virtual office you choose meets your specific requirements. For instance, do you, your office staff, or your customers require around-the-clock access, or would business hours be sufficient?
Is the duration of your lease long-term, or does it have flexibility? Another consideration, apart from time, is the growth potential of your business. Will your virtual office be able to scale up its operations with the demands of your expanding business?
Technological Requirements
Your virtual office space must come fully equipped to handle your business's current and ever-expanding technological needs. Check amenities such as high-speed WiFi connections, landline phones, fax and printing services, and virtual assistant options.
Draw up a complete list of technical specifications and match them to the amenities offered carefully to avoid future confusion. Since your virtual mailbox becomes the main point of contact for your business, it might be worth investing in the best virtual mailbox service within your budget.
Physical Location
Assess your business to understand how often you anticipate visiting the physical location of your virtual office. Even when the address is reputable, it is important to take convenience into account and ensure that visitors aren't forced to visit dubious neighborhoods.
It helps to run a search into what type of virtual office facilities your contemporaries or competitors are making use of since this will help you set the benchmark for your own business. 
Most virtual office providers, especially those in business hubs such as virtual offices NYC, have ancillary services of allowing their businesses access to office buildings apart from their original one for a small fee; some even provide locations worldwide.
Price
A virtual office setup should be saving your business money, so this becomes an essential factor to consider—iron out the numbers to gauge exactly what amenities you are paying for.
Making a well-informed decision at this juncture will financially benefit your business greatly in the long run. Some offices offer unlimited printing and copying while others do not, and some boast of the best virtual mailbox service.
Due to the many customization available, businesses will get exactly what they paid for. À la carte pricing is a smart route to choose concerning this.
Testimonials
Finally, the last important consideration is testimonial evidence for each virtual office service provider you consider for your business. Testimonials ensure that you feel confident in your purchase and give you a clear picture of your virtual office's efficacy, reputability, and overall efficiency.
Further, many phoney companies have been known to spread their resources too thin and make facetious claims that fall flat later.
Read multiple reviews to ensure you do not turn up at the physical location of your office and find none of what was offered to you, or worse, find yourself in a single space overcrowded with multiple entrepreneurs.
In Conclusion
Some other considerations to keep in mind include the amount of onsite staff your venture requires and meeting rooms' comfort and availability. Does space allow you to expand your professional network meaningfully? Is the overall atmosphere conducive to productivity? The most important factor becomes whether you feel you are receiving your money's worth as an entrepreneur. Keeping all these factors in mind will surely ensure that you find the perfect virtual office space for you and your venture.