Business
The Complete Guide to Growing a Small Business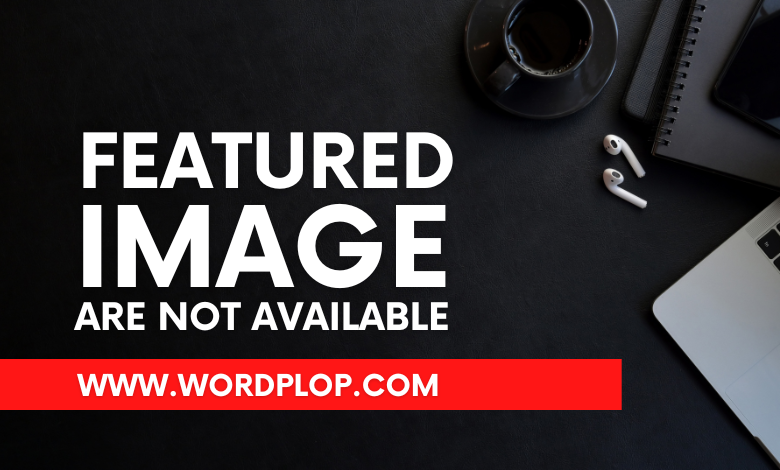 For many people, building a small business is among their ultimate career dreams but often feels like an impossible achievement to reach. This couldn't be further from the truth.
If you dream of growing a small business, consider this: over 30 million small businesses are registered in the United States alone. Millions of business owners have taken the steps before you, and through their trial and error, they've created a blueprint for how to create a successful business.
Now, the path to small business success isn't easy. But if you follow the methods listed here and put in the time and effort required to see progress, you'll find yourself the owner of a thriving small business before you know it.
To learn everything you need to know about building a flourishing small business, keep reading!
Get to Know Your Audience
The first step for any business is to get to know your target audience. By understanding your customers, you're better equipped to market toward them and provide the goods and services they want most.
The best way to do this is through in-depth research. Take a look at your competitors' audiences.
What do their audiences look like? How old are they? Where do they live?
Go through the feedback your competitors receive as well. What do their customers like about them? Are there any mistakes that need correcting?
With this information in mind, you can tailor your business to suit what your typical customer is looking for.
Build a Quality Team
Even if you started your small business on your own, business growth typically means a growing team. And one of the best pieces of business advice we can give you is to choose that team with care.
In the beginning, you have complete control over every aspect of your business, but as it grows, you have to delegate specific tasks to others for things to run smoothly. Ensure that those people are trustworthy, dependable, share your values, and appreciate your goals.
Hire people who are just as passionate about your goods or services as you are. More importantly, hire people who will give your customers the highest-quality experience possible.
Prioritize Customer Experience
Speaking of customer service, this is by far the most critical aspect of running a business. Because even if you have checked all your other boxes, your business is sure to fail without happy customers.
Thanks to the internet and the rise of social media, word of mouth travels faster than ever. If you provide an excellent customer experience through customer service and quality products, the world will know about it. On the other side of the coin, you can be sure the internet will know if your business leaves a bad taste in a customer's mouth.
It's essential to see and respond to their needs to ensure that your customers feel valued. Go the extra mile to let them know how much they mean to you and your business. This takes work but will be worth it when they recommend your company to their friends and family.
Don't Undervalue Social Media
Because it's so popular, the value of social media cannot be overstated. In today's world, it's fair to say social media is a necessary tool for any business owner interested in learning how to grow a small business.
That said, there's a right and a wrong way to approach social media. Don't spread yourself too thin. Choose one or two platforms and put the vast majority of your efforts into them.
To find success on social media, you have to be consistent. Depending on the platform, this means posting at least once a day. You also need to engage your audience. Like and respond to their comments, answer their messages, and ask their opinion whenever possible.
This will help to build the relationship needed to foster a sense of loyalty to you and your brand, creating repeat customers in the process.
Connect With Your Community
Social media allows you to reach millions of people worldwide at once, but as a small business owner, one of your most powerful tools is your community.
To attract new customers, you need to build brand awareness among your local community, especially when you're in the beginning stages of building a business.
How can you give back to your community in a way that will benefit them and cast a positive light on your brand? You could sponsor a local sports team, participate in a charity event, or host an event of your own to build new relationships with customers and other business owners.
Learn From Successes and Mistakes
As you build and grow your business, you're going to make some great decisions that help your brand, but you're also going to make mistakes. It's essential to learn from both and refine your approach as you go along to improve.
Are your marketing tactics working as well as they should? Are there any areas that you should spend less time focusing on to achieve better results? Do you see any repeating complaints or concerns among your audience?
If you're feeling stuck, don't be afraid to reach out to a professional for direction. The experts at Upstart Works can help you with everything from product development to marketing. Expert business advice is an investment but one that will pay for itself in terms of business growth.
Take the Guesswork Out of Growing a Small Business
Growing a small business is tough no matter what, but attempting to grow a business without a guide to follow is almost impossible. Using the advice outlined here, you'll have the tools you need to get off on the right foot.
Remember, a thriving business doesn't happen overnight, no matter how perfect your business plan is. It takes patience and perseverance through even the most discouraging times. But with unyielding passion and dedication, you can reach your goals.
Are you looking for more business tips and tricks for taking your business to the next level? Be sure to check out our blog!