Travel
How to Choose the Perfect Dubai Marina Hotel for Your Stay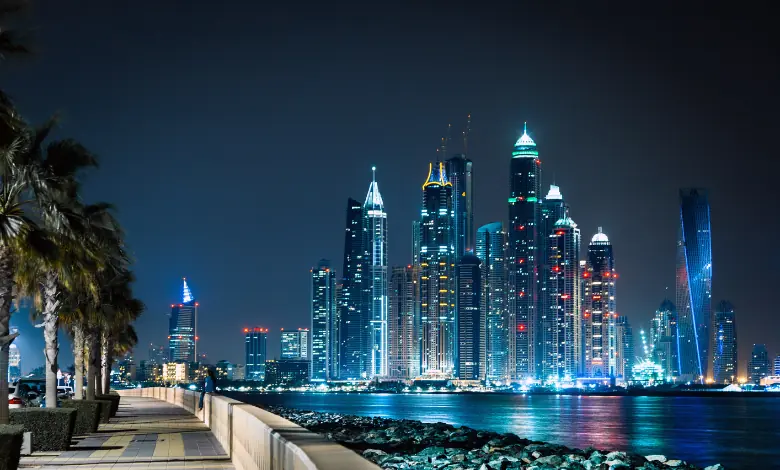 Dubai, often called the "City of Gold", stands as an epitome of modernity juxtaposed with traditional charm. A bustling metropolis in the United Arab Emirates, Dubai offers a mix of futuristic architecture, luxurious shopping centres, and rich cultural heritage. Nestled within this desert city is the Dubai Marina, a man-made canal district inspired by the Concord Pacific Place development in Vancouver, Canada. This waterfront development combines luxurious hotels, towering skyscrapers, and recreational facilities. But with so many hotels in Dubai Marina, how does one select the perfect one for their stay? This article provides a comprehensive guide to assist you in this endeavour.
Understanding Dubai Marina's Layout
Before diving into hotel choices, it's crucial to grasp Dubai Marina's layout. At its heart lies the Marina Walk, a bustling promenade lined with cafes, shops, and eateries. When considering a hotel, proximity to this area might be essential for leisurely strolls or dining with a view.
1. Purpose of Visit: Business or Pleasure?
Business Travelers: If you're visiting for business, you might prefer hotels with top-notch business centres, speedy Wi-Fi, and easy access to the city's main commercial hubs. Also, look for hotels that offer conference rooms or meeting facilities.
Leisure Travelers: Those travelling for leisure might prioritise amenities like pools, spas, fitness centres, and proximity to attractions in and around Dubai Marina.
2. Hotel Ratings and Reviews
Before booking any hotel, checking its rating and reading through guest reviews is essential. Websites like TripAdvisor and Booking.com provide user-generated content that can give an insight into the guest experience.
3. Amenities and Services
Do you need a hotel with a gym, a pool, or a spa? Or maybe you're travelling with children and require kid-friendly amenities. List out the services you deem essential and use that as a filter during your search.
4. Proximity to Attractions
Dubai Marina itself boasts numerous attractions. These include the Marina Walk, Dubai Marina Mall, and the stunning Ain Dubai (Dubai Eye) Ferris wheel. Depending on your itinerary, you might want a hotel close to these sites or conveniently located near public transport to explore other parts of the city.
5. Budget Constraints
Dubai Marina has a range of accommodations, from ultra-luxurious to more budget-friendly options. Determine your budget beforehand to narrow down your choices. Remember, sometimes it's worth stretching the budget a little for a significantly better experience.
6. Culinary Offerings
Dubai Marina's cosmopolitan vibe is reflected in its culinary scene. If you're a food enthusiast, consider hotels known for their restaurants or those in close proximity to renowned eateries.
7. Environment and Sustainability
For the eco-conscious traveller, there are hotels in Dubai Marina that emphasise sustainability, from energy-saving measures to sustainable dining options. This might be a consideration if you prioritise green initiatives.
Beyond Just the Room: Delving into Hotel Experiences
As you search for the ideal hotel in Dubai Marina, remember that a hotel stay goes beyond just the room. The overall experience, ambience, and even the staff can play pivotal roles in determining the quality of your stay.
8. Customer Service and Staff Behavior
The hospitality of a hotel can make or break your stay. Hotels prioritising guest experiences often have staff trained to attend to your needs promptly and courteously. Reading through reviews can shed light on the hotel's quality of service.
9. Architectural Charm and Ambiance
Dubai Marina is home to some architecturally magnificent hotels. For some, the design and ambience of a hotel matter significantly. Whether you prefer modern, sleek designs or more traditional, luxurious interiors, there's likely a hotel in Dubai Marina to suit your aesthetic preferences.
10. Wellness and Relaxation
If unwinding is high on your agenda, seek out hotels with renowned spas or wellness centres. Some establishments offer a holistic experience, combining physical relaxation with mental rejuvenation. Also, consider the quality and views from the hotel pools—overlooking the Marina might add a special touch to your relaxation moments.
11. Cultural and Traditional Experiences
While Dubai Marina embodies modern luxury, some hotels incorporate Emirati culture and traditions into their services, offering guests a taste of local life. From traditional Emirati breakfasts to cultural performances or tours, these experiences can enrich your understanding of Dubai.
12. Special Packages and Deals
Hotels in popular destinations like Dubai Marina often offer packages that combine accommodation with other experiences, such as dining, spa treatments, or even sightseeing tours. Look out for these deals, as they can offer value for money and enhance your stay.
13. Safety and Security
Given the global emphasis on health and safety, especially in the wake of the COVID-19 pandemic, hotels have ramped up their health and safety measures. Opt for hotels that transparently communicate their safety protocols and have favourable reviews regarding cleanliness and hygiene.
14. Family-Friendly vs. Couples Retreat
Depending on your travel companions—be it family, a significant other, or solo—it's essential to choose a hotel catering to your specific needs. Family-friendly hotels may have kids' clubs, larger rooms, and entertainment suitable for children, while those tailored for couples might offer romantic packages, intimate dining options, and privacy.
In Summary
With its blend of luxury, entertainment, and mesmerising views, Dubai Marina promises an unmatched experience. The hotels here, diverse in their offerings, cater to a broad spectrum of travellers. Choosing the perfect hotel might seem daunting initially, but by following the guidelines above and aligning them with your priorities, you'll be well-equipped to make an informed decision.
Ultimately, the goal is to select a place where you can retreat, relax, and relish the memories made after a day of exploration and adventure.
In conclusion, when planning your Dubai getaway, make sure to check out these valuable tips for selecting the perfect Marina hotel.