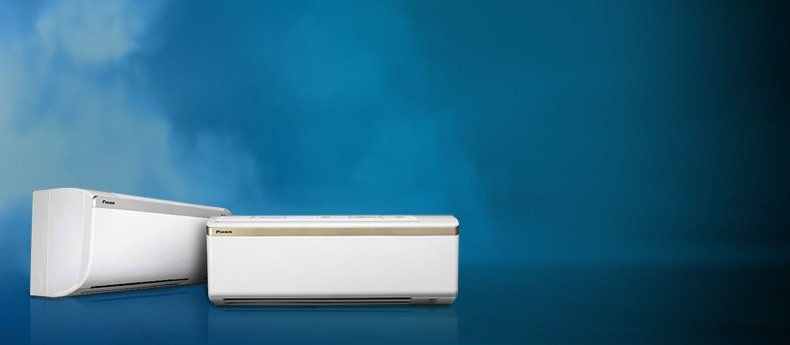 Do you have a big drilling job coming up? If so, you know the importance of getting everything right the first time.
When you are working underground, you are dealing with a lot of unknowns. From rocks and pipes to long-lost treasure, you need to know exactly what your drill is doing and where it's going before it causes any problems.
That's where a DigiTrak monitor comes in handy. This helpful technology will boost your tracking progress and help you monitor boring during the entire drill cycle.
You'll always know what position your drill head is in and where it is located, allowing the operator to make adjustments according to the plan.
Want to learn more about using DigiTrak transmitters and monitors? Wondering what the benefits of DigiTrak technology are? Keep reading to find out now.
What Is HDD?
DigiTrak monitoring systems are used in horizontal directional drilling (HDD), otherwise known as directional boring. It's the process of installing long sections of pipeline, conduit, or cables without having to dig a trench and later refill the trench.
It's a much more effective and less invasive approach to underground pipe installation. It preserves the landscape much more effectively. This makes the pipe much less noticeable in the surrounding environment.
To do this, large horizontal drills are used to create a tunnel underground. In order to do this, you need a detailed bore plan along with technology that allows you to know what is happening underground.
You can't just drill blindly, hoping that everything works out. That's why using tech such as DigiTrak transmitters and receivers is necessary during these types of projects.
What are DigiTrak Transmitters, Receivers, and Monitors?
In order to understand the benefits of a DigiTrak monitor, we need to first understand the relationship between transmitters and receivers.

An HDD transmitter is connected to the drill head itself. The transmitter then goes underground with the drill and sends information to the receiver, or locater. This includes information about the drill's position, location, temperature, and so forth.
It sends this information via frequency signals. A good transmitter has multiple frequency options to ensure a clear signal at any depth. Interference with signals is often the biggest cause of frustration for drilling companies. Clear communication is necessary for success.
The receiver is used to collect the information from the underground transmitter. Its main job is to reduce interference so that important information can be gathered about the drill. This will save work crews time, money, and headaches.
DigiTrak Monitors
A DigiTrak remote display, or monitor, works in tandem with the transmitter and receiver. It functions as the command center for your entire drill cycle.
These are built specifically for HDD operators and have all the functionality you need to manage your project well.
The Aurora series of displays comes preloaded with apps that allow you to execute many different functions. LWD Live graphs the rod-by-rod specifications of the boring job. These details are critical for a perfectly executed job and will help you make timely decisions.
The Target Steering app lets you walk ahead of the drill (on the surface) with the receiver, which then gives the drill something to follow. This is ideal for times when standing directly above the drill isn't safe.
The Frequency Change app will help you stay on the most effective frequency for crystal clear communication. And the Strip Chart app lets you monitor temperature and fluid information to ensure your drill is working properly.
The apps that you can use on these rugged monitors make all the difference on a drilling job site and will radically boost productivity.

The Falcon or F-Series monitor is a stripped-down, budget-friendly monitor that is typically used for smaller jobs where the additional apps and functionality aren't necessary.
Monitor Accessories
There are numerous accessories that go hand in hand with your monitor to make your job as an operator easier. One of the most important is the long whip antenna which can be used by multiple types of DigiTrak displays.
These antennas are going to boost the signal over longer distances, making larger jobs much more manageable. They will also help to filter out excessive noise, making for a frustration-free drilling job.
Purchasing a carrying case for your receiver, transmitter, and the display will keep your investment safe when traveling to and from rough job sites. And a docking station will make it much easier to use your monitor, controlling your drill progress on site.
Benefits of DigiTrak Monitors
The benefits of using DigiTrak technology on your job site are clear. With the right combination of transmitters, receivers, and monitors, you can track every detail of the boring process.
You'll always know exactly where your drill is since it's moving underground. You'll know what the orientation of the drill head is so that you know exactly what direction it will move in.
You'll be able to plot the drill's path, ensuring it always moves according to your exact plan. And you'll be able to make adjustments as needed, to prevent costly mistakes and get the job done faster.
With the right display, you'll know everything you need to know about your underground drill. And you'll receive all of that information quickly without noise or interference.
All of these factors work together to make your project much more efficient. This will save you loads of time, as the job will be completed faster, and less labor is needed on-site to manage all the details.
Fewer mistakes made underground can save you tons of time and money. Plus, having an eye on your equipment underground will help you know what your drill needs in order to maintain functionality, keeping it in top shape, and avoiding costly repairs.
Equip Your Jobsite With the Best
DigiTrak technology is revolutionary when it comes to directional boring. Thankfully this process is available to us, so we can continue to connect the world underground without having to radically alter the environment on the surface. Investing in a DigiTrak system of transmitters receivers, and monitors will make your job much easier.
Looking for more information like this? Be sure to visit our blog today to keep reading.