Business
8 Key Benefits of HR Outsourcing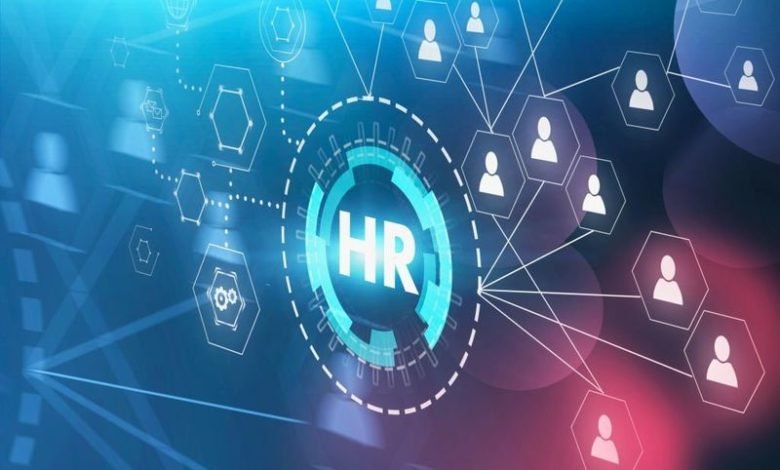 Congratulations if you have set up a business that is now going so well that you are considering employing staff to help you manage the workload. This is an exciting chapter for any small business to start. However, to make sure you stay on top of things, you could consider outsourcing your HR department and take the stress of managing people away from you. Here are eight key benefits of HR outsourcing.
1. It Keeps Costs Down
If you are trying to grow your business, it will be important to keep costs down. One of the benefits of using HR outsourcing is that you only pay for the time you need. This saves you the expense of having to put someone on the payroll just to manage one or two employees. Your HR function will not necessarily be big enough to warrant this expense until you expand significantly, and you will save yourself a lot of money outsourcing this function in the first instance.
2. It Saves You Time
As your business starts to grow you will find yourself needing to be in a lot of different places at once. You might be the sort of person who thrives on pressure, but if the thought of having to do everything yourself gives you a headache, you are certainly not alone. Many entrepreneurs use HR outsourcing so that they can concentrate on the aspects of the business they enjoy doing, such as making money and offloading the things they aren't as good at to people who are great at them.
3. Expertise
There are a lot of different branches of HR management. These include payroll, employment law, holiday allowances, grievances, and performance management. Getting any of these functions wrong by trying to do them yourself if you are not an expert could land you in big trouble. Something that you believe wholeheartedly is legal and above board could inadvertently land you in court facing a huge fine. Rather than going down this route, hire experts such as G&A Partners for your HR outsourcing needs from the outset, and you will always stay compliant with the law.
4. Efficiency
It stands to reason that the more experienced you are at doing something, the more efficient you will become at it. Using HR outsourcing means that the employee issues you would have taken a lot of time to puzzle over are at the fingertips of an HR expert. Not to mention the expert will get the right answer the first time whereas you could be trawling through conflicting information for hours.
5. Recruitment
If you want to grow your business, you are going to need the best people around to help you achieve your success. If you have never employed staff before, it might be difficult to know where to start. A professional HR outsourcing company will know exactly where to look. They will have a lot of professional contacts so they might be able to find you someone straight away. If not, they will know the best places to advertise for your perfect employee.
Once they have found a few people who might be suitable, they will be able to run the interviewing process for you and negotiate a salary package that suits both yourself and your new employee. This will be a seamless procedure for you, but it will result in you getting the best and most motivated employees available. Learn more
Also read:
6. Training
Training new staff can be a time-consuming hassle and that's if you are training them to do a job you excel in. Training new staff to take on a function you are less familiar with is going to take a lot of time and effort on your part. Hiring an HR outsourcing company that can train your employees for you and get them ready to hit the ground running in whatever department they have been hired for would be a fantastic solution to this problem, wouldn't it?
7. Performance Management
What if you hire the best person for the job but it quickly turns out that you shouldn't have done it? Perhaps their personality doesn't fit in with your company culture, maybe they have decided to take it easy at work at your expense, or possibly they told untruths in the interview. Whatever the problem, once you have got to the point where you might fire them, you have a problem on your hands.
Firing staff is more complicated than hiring them and this is the part of HR law that is most likely to end in court. Getting the experts involved so that they can follow the correct process, and your actions can be justified, is a must.
It may be that your employee has issues that you weren't aware of. A gentle nudge in the right direction by someone who knows how to manage performance may be all it takes to get them back on the right track. Knowing what approach to take comes with experience, so let someone with experience deal with it.
8. Improves Competition
One of the biggest problems a small company has is how to stay competitive. There is always going to be a company that is bigger than you are and can use their size and industry reputation to gain an advantage. This is unfair to smaller companies and one of the best ways to fight back is through outsourcing specialist functions. That way, you don't have to be a huge company to have lots of specialists working with you that can make your company look bigger than it is and keep you competitive. You can then work on growing your reputation as the go-to provider for that personal touch on a grand scale.
Hopefully, these eight reasons have given you a good idea of how you can get the best employees, stay competitive, and keep your costs down without having to take on work in a field you don't consider yourself an expert in. With this in mind, why wouldn't you use HR outsourcing?