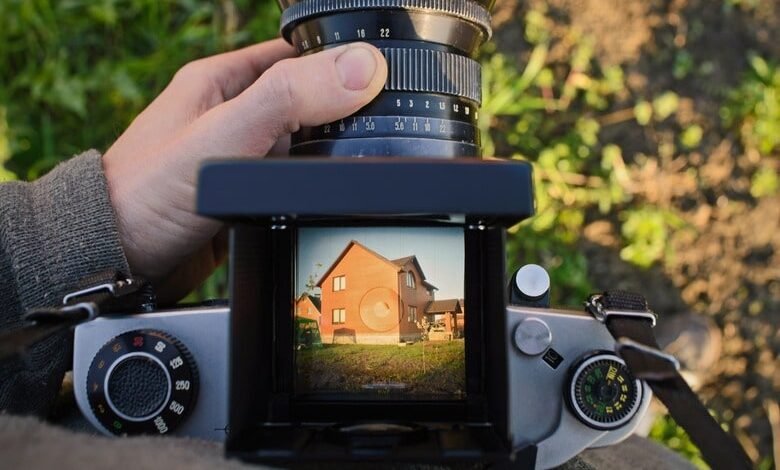 Are you an aspiring realtor? Or an established real estate agent looking for ways to fine-tune your marketing strategies? One of the simplest ways you can enhance your listings is to add high-quality photos.
According to About.com, enough people use online searches to find real estate listings. The listings that have nice photos are likely to get a lot of views. This translates to more traffic to your website.
Come find out some essential questions you should ask yourself before hiring a real estate photographer.
1. What Experience Do You Have In Real Estate Photography?
Ask how long they've been photographing real estate properties, what types of properties they have experience with, what camera and lens they use, and any recent examples of their work. It's also a good idea to inquire about the photographer's process and turnaround time, as well as how they typically handle editing and post-processing.
Don't forget to ask about the photographer's credentials and licensing, which will help to ensure that they have adequate experience with real estate photography.
2. Can I See Examples of Your Previous Work?
This helps to get an understanding of the photographer's style and skill level. Focus on the lighting and angles used in the photographs, as these can often determine the character of the shot. It's helpful to review current trends in order to determine if the photographer is utilizing current techniques and styles.
To get the best photos, ask to review the photographer's portfolio and discuss the style in which the photographer specializes. Also, ask to hear stories of past clients in order to get an idea of their abilities and customer satisfaction.
3. What Equipment Do You Use?
Professional real estate photographers should be using high-end equipment and not their consumer-grade cameras. Ensure they are using:
professional-grade DSLRs
high-quality lenses
powerful flashes
a tripod
If a photographer only has a point-and-shoot camera and shaky hands, they cannot produce professional results.
4. Do You Edit or Retouch the Photos?
Editing and retouching can drastically enhance the look of images, and it's important to ensure that the photographer you hire is familiar with different software and tools. If they do edit, then it's also important to ask them what kind of photo editing they do. Editing should include the following:
color correction
straightening
removing distracting element
Ask about their retouching process as well. Retouching can involve removing blemishes, imperfections, and objects from the image, as well as removing reflections and shadows.
Knowing what the photographer can do with their editing and retouching tools is important for producing an optimal real estate photo. Make sure to understand these things as residential real estate photo editing can make or break the output.
5. What Is Your Turnaround Time for Delivering the Final Photos?
This will help you make an informed decision when deciding if they're the right photographer for your needs. When asking about turnaround time, be sure to find out if photos will be delivered the next day or within a few days and if there will be an additional fee to rush their delivery.
You should also inquire about the photographer's total delivery maximum time frame, as well as if they are willing to extend it if needed. Find out if they will provide an estimate of the time it will take to edit the images and if they can make any adjustments or changes requested in a timely manner.
6. How Do You Handle Rights and Usage?
Clients should inquire about whether the photographer owns the copyright to the images and if they are licensed for usage. Ask upfront if any fees will be charged for further use or prints of the images and if the photographer is willing to sign any release forms granting the client rights to the images.
Find out if any additional fees would be charged if the client wants to use the images on their websites or in advertisements or if they will be able to use the images freely. Without the proper rights and usage, the client may run into legal trouble, and you want to make sure you have all of the protective contracts in place before beginning the project.
7. What Is Your Pricing Structure?
This should include any package deals that may include additional services such as virtual tours, drone shots, editing, etc. It is also important to ask what type of payment structure they prefer and if they offer any specials or discounts. Ask what type of turnaround time they will need in order to complete the job.
Inquire if they are experienced with photoshoots for certain property types, such as condos, mid-rise, and high-rise apartments, and whether they incorporate specialized lighting or aerial shots. Knowing that the photographer can deliver the photos to the client in the desired timeframe and budget is essential to ensuring a successful shoot.
8. Do You Have Insurance and a Backup Plan?
Professional photographers should have insurance to cover any possible equipment and property damage they may cause while doing their job. They should have a backup plan in case of technical difficulties or circumstances that would prevent them from completing the job.
Both insurance and backup plans are essential components in ensuring a real estate photographer is qualified, reliable, and prepared for any possible job-related issue. Be sure to ask if they have insurance covering any equipment and property damage and confirmation of their backup plan before signing any contracts or agreements.
Choose The Best Real Estate Photographer That Suit Your Needs
A real estate photographer is a crucial part of any successful real estate listing, and essential questions to ask ahead of time have been discussed. Always make sure you take the time to go over any portfolio samples the photographer has to show, and never hesitate to ask any extra questions that you may have before hiring them. An experienced photographer will help you take stunning photos, so don't hesitate to reach out today!
Would you like to see more articles like this? If so, make sure to bookmark this page so you can come back and check out our latest content.