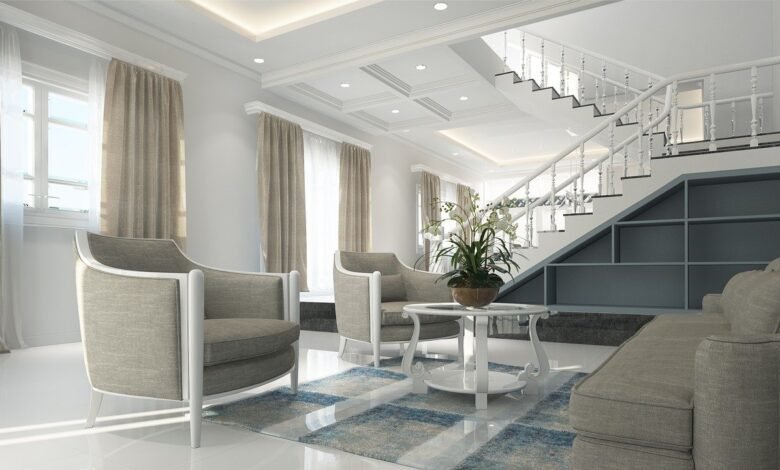 Are you one of those people who just love the creative look? Maybe you can't stand a house that looks just like it's been pulled from an Ikea catalog?
If you're thinking of doing some updates to your space in the next few months, there are a few things you should consider before you get started.
Making Your House Yours
Design trends come and go, and some trends are classic and timeless, but you want your home to reflect you and your personality, not a trend.
Here are a few tips to get just that look.
Choose Your Colors Wisely
If you love the look of white walls but want a more modern feel, consider using different types of paint on the wall (fewer whites, more blacks, and grays). The same goes for light and dark wood paneling.
If you want to add some color to your space, consider painting your walls in shades of gray or taupe along with light and dark wood panels.
Go For Heirloom
Along with the contemporary house décor trends you can choose from are also classic decorative pieces that have been around for generations!
If you love the look of leather or wooden ottomans, for example, but can't afford them right now, just keep an eye out at garage sales and flea markets.
Filling your home with heirlooms and antique pieces will really help to give it a classic feel, but be sure to learn how to take care of your antique silver, gold, or antique furniture so that it always looks at its best.
Play With The Space
It can be hard to know where each piece of furniture should go but taking the time to move things around and try out different locations for them is a good idea.
You might just fall in love with a whole new look that you never thought you'd like.
Make Use Of Mirrors And Lighting
Mirrors and lighting are two fixtures and features that can really help to create a home décor theme if used correctly.
You can choose lamps with light bulb colors that match the colors of the room or use lamps and lanterns in your favorite colors. Using Mirrors and lightning creatively will give the illusion of more space, and, yes, you can even do this in a small home.
Get Your Furniture Up To Date
When you're just starting out with house décor, it's an inexpensive way to get your home looking like a million dollars!
If you've bought items that were trendy when you bought them (think: shag rugs) but now they look dated, search for new versions of what you have or go shopping for something new that still has the same feel.
For example, if you love the look of tufted leather chairs and couches, but you've got the burnt orange version, consider getting a softer shade such as beige.
Bring In The Vintage Items
There are times when vintage items are better than new ones. You can find amazing pieces at flea markets and garage sales that will add some character to your space.